TikTok is a relatively new platform for businesses, and many businesses are struggling with understanding the best way to approach the platform. In this series we look at five different industries and analyse the content strategy of several businesses that are doing well on TikTok.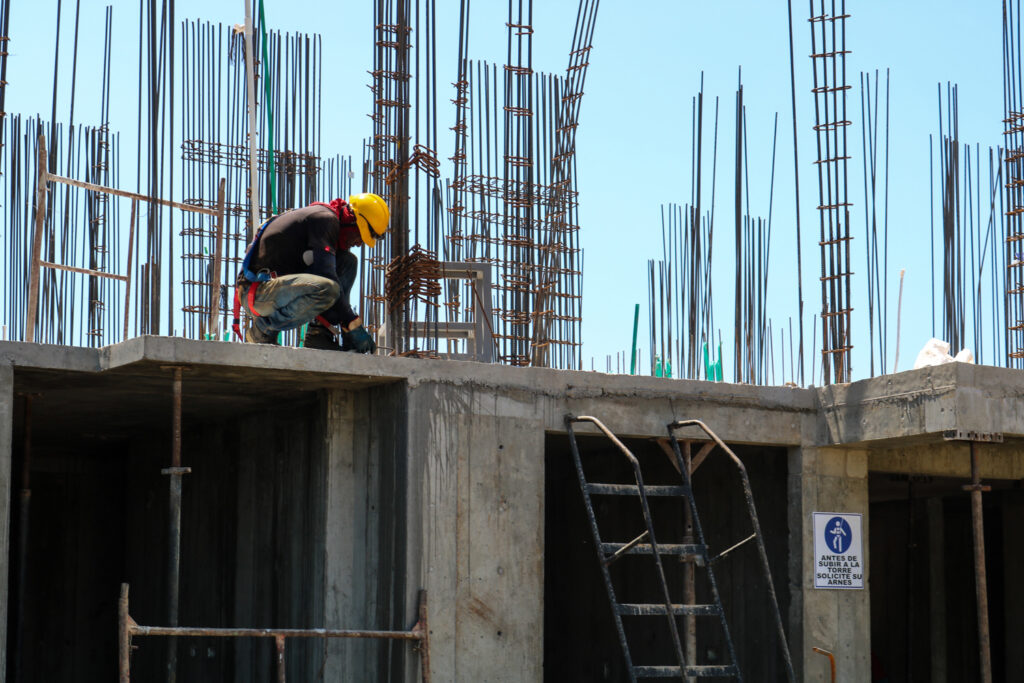 Many businesses in the property industry, whether that be construction or real estate, may feel like TikTok is not relevant to their business at all. After all, the visually-focused nature of the platform that promotes cool products and gen z fashion seems extremely far removed from the gruelling work of construction workers or the sales-y work of real estate agents. However TikTok works as a great marketing tool to quickly spread awareness and generate new leads. An effective content strategy for property businesses humanises their brand and develops their integrity, especially in the property industry that is founded on trust.
Create Real Estate brands itself as a Melbourne 'comedy' real estate agency, and their TikTok mirrors this identity through their various prank videos and funny, relatable content. Their content strategy takes advantage of trends or shares struggles of working in real estate in a humorous way. There are common misconceptions of real estate agents, mostly that they lie or are untrustworthy; the focus on humorous content humanises the people that work there and builds trust with their audience. Whilst the main demographic of TikTok is Gen Z and millennials, another Australian real estate agent @coreytherealestateagent has even received leads from teenagers, who have referred his TikTok to their parents. The viral nature of the platform means that an effective content strategy for property will promote the brand to appropriate audiences more efficiently than letterbox drops. 
Georgina Wilson is an architect that has grown in popularity on TikTok through answering common questions, sharing opinions as an architecture expert and sharing design mockups. High quality architecture content discussing building codes, how-to tutorials and stories behind famous buildings have become increasingly popular and has its own niche - 'architok'. Georgina's content falls into this category and she finds success by sharing high quality, informative videos. She also mixes in the process of renovating her own house and applying her expertise in real time to her own house.
This TikTok page is run by Mushtaq Sarain, who works for real estate company LJ Hooker. His content is a mix of house bidding videos, professional walk-through videos, emotional videos of homeowners and reposts of the Sims homebuilding videos. His content format is landscape and hasn't been adapted to TikTok, but his content is unique in that it captures interesting parts of his job. The bidding videos are interesting and generate conversations around house prices. Capturing stories of homeowners is a great content strategy for property brands that humanise a sales-y job and communicate that your business cares about more than just making a sale. 
Kyle Stumpenhorst is a frame builder that posts tool reviews and roofing and frame progress videos. His audience largely consists of other contractors and construction workers as well as tool enthusiasts. It's engaging to watch him complete a project from start to finish and his videos focusing on the many various construction site sounds are satisfying to listen to. His reviews are informative and helpful, and shares to his audience and potential new clients his expertise in his industry.
These content strategy styles are different to Instagram, where an image that doesn't offer much but is still visually appealing can do well. Spreading awareness and building brand trust should be the central focus for property groups on TikTok, whether it be done in a fun way or through more educational videos.