TikTok is a relatively new platform for businesses, and many businesses are struggling with understanding the best way to approach the platform. In this series we look at five different industries and analyse the content strategy of several businesses that are doing well on TikTok.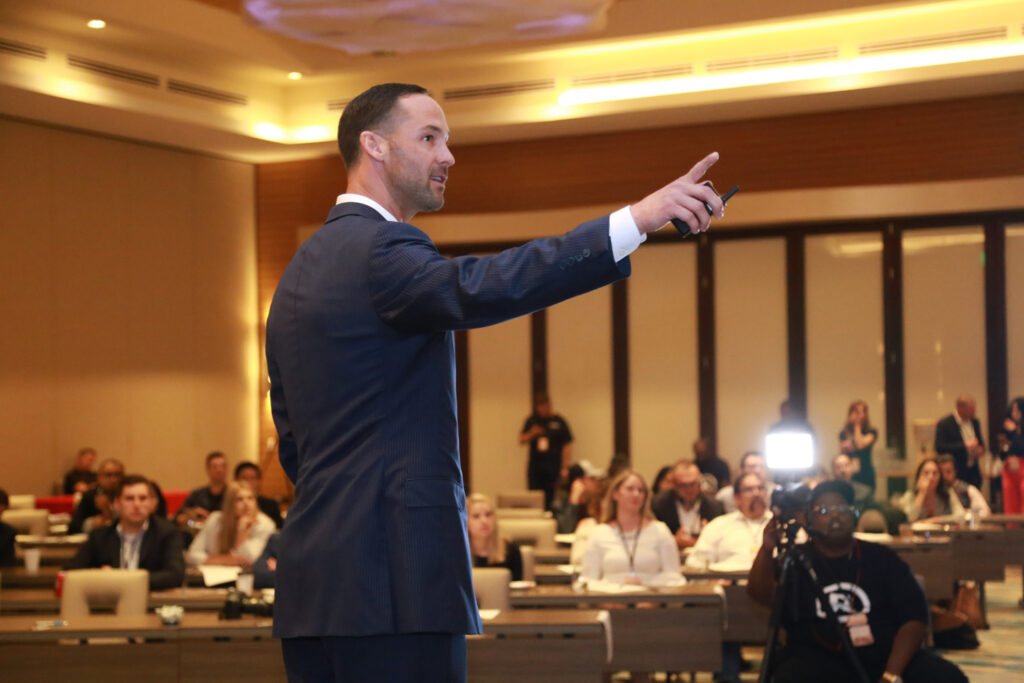 When creating a content strategy for ecommerce stores or hospitality businesses, there are plenty of content streams to draw from whether that be the experience or the product itself. But for professional services like accounting and law there is no tangible product. The 'product' is the outcome of winning a court case or successfully receiving a permanent residency for a client. In instances like this, the best asset for creating content is expertise. What makes this type of industry slightly different is that viewers are willing to listen to long form videos as long as it offers them insight. Problem-solving is the core of viewer engagement; a viewer would be willing to sit through a three minute long TikTok explaining the Australian tax bracket changes in 2024 if they felt it was relevant to them. If businesses in service areas wish to connect with their target audience on TikTok, they first need to understand their target audience and develop content tailored to their interests. 
Traci is a migration lawyer in Melbourne helping people obtain permanent residency and citizenship in Australia. She comes from an understanding background herself, with her father being an immigrant and his struggles being the instigator that pushed her into a career in migration. Migration laws and policies are extremely complex, and for non-Australians attempting to migrate with sometimes limited English proficiency it can be challenging. She uses TikTok, which is generally a more laid back and colloquial platform, to translate these confusing policies into digestible information. Her content is a mixture of long-form explanation videos breaking down different visas or defining confusing terminology, as well as a mixture of fun content like 'translating a word into different languages' and trend-based content. Her content strategy does extremely well despite being dry because she creates content that her target audience would willingly listen to. 
Tax Invest Accounting (TIA)'s content strategy follows a dry format, and yet it works extremely well. Their content is just one of their accountants informing the audience of how certain tax systems work and of any updates or changes to the Australian tax system. It's extremely direct, but this content is important to their target demographic who care enough about Australian taxes to sit through an extended video about it. The reason why people are interested in her content is because of the subject areas she chooses to talk about - recording tax, tax-free income, student debt, pandemic leave. Around the end of the financial year she bases her content around tax returns and claimable expenses, digesting these complex ideas into a simpler form for a demographic that most likely don't understand income tax well. Content doesn't necessarily need to be interesting or exciting, but it needs to be relevant and relate to a problem that your target audience is facing. 
Jahan is a criminal defence lawyer that shares interesting criminal cases and stories from his professional career. His expertise covers a large range of crime areas, however he pinpoints cases that a younger audience on TikTok are interested in listening to. His content investigates trending topics through a criminology lens, with recent topics including the Liver King steroids scandal, Balenciaga scandal, Optus data breach and previously even the Johnny Depp vs Amber Heard case. There are plenty of people commenting on these cases, but as a criminal defence lawyer he offers a unique insight that people are interested in learning. Combining his expertise with interesting trending topics shows a unique way to insert his business into pop culture discussions.
Despite not having a highly visual product to market, professional services do have a place on TikTok. TikTok has expanded past trending dances and is a platform where education resources are shared and even sought after. TikTok is a non-conventional marketing platform, but through a focus on engaging content it can be a valuable tool for sourcing prospective clients.