It's been six weeks since Zuckkie released Threads, Meta's answer to Twitter…sorry, X. Some people think it's just ok, some people think it can be cool, whilst some other people have never downloaded it - absolutely not referring to three of the people in the studio today. We saw it quickly become the fastest app in history to reach 100 million downloads; we also witnessed its huge fall on both daily active users and total daily minutes of use, which were almost halved in just a week, according to data analytics company Similarweb. In this blog, we discuss what we like from the people who think it's just ok, we point out what we think could be better from the people who think it's cool, and we explain what it is for the people who have never downloaded it.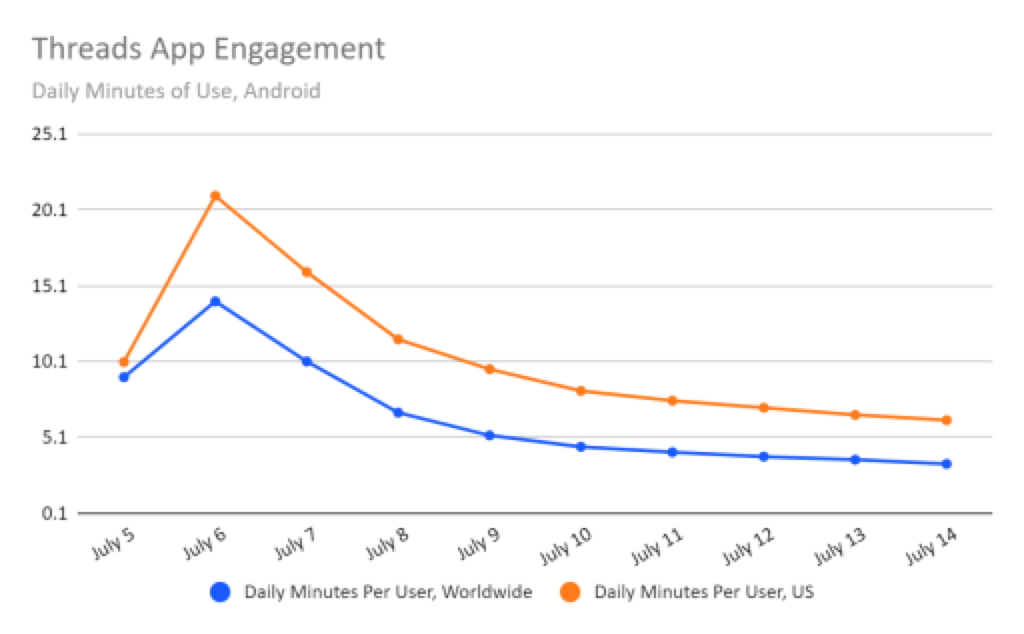 To give a little bit of context, Threads is the latest social media platform that was introduced by Meta on July 6th. It has been seen as a powerful alternative to Twitter (X), the social platform that is struggling under Muskkie's tyranny. It's designed around instagram, which makes the registration and following process easier, however, in contrast, it's a text-based social media platform. You can still embed images or videos but the basics of Threads is posting a piece of text that promotes responses - giving the threading vibe. Sounds fun, right? Wrong (kind of). The platform has some alarming red flags, notably, that you can not delete your Threads account unless you delete your instagram account (?!). Another thing the 100 million downloaders might have missed prior to signing up is the link in their instagram bio. For those who made an impulse decision to create an account, a link to their threads account appears (eg. @3784673) and can never be removed unless their instagram is deleted. Geddit? You can never leave threads. Ever. So, for the people who have never downloaded it - maybe you're on the lucky side.
The perks of Threads is perhaps nostalgia - you are either posting, or responding (liking, reposting, replying) to other posts, or low-key checking all the posts without interactions. As simple as that, it reminds people of the good times on the Internet when everyone was (kind of) friendly, open and willing to show kindness. It's the perfect place to store intrusive thoughts, FML fragments, sudden inspirations and a little bit of self-exposure. It is open but also private. Not to mention the UI design - we are still a bunch of annoying designers at the end of the day, and the restrained monotone UI makes it easy to learn and navigate. So far there are also no ads, although there is no doubt that Meta will bring their beloved ads revenue empire into this poor little platform as soon as humanly possible.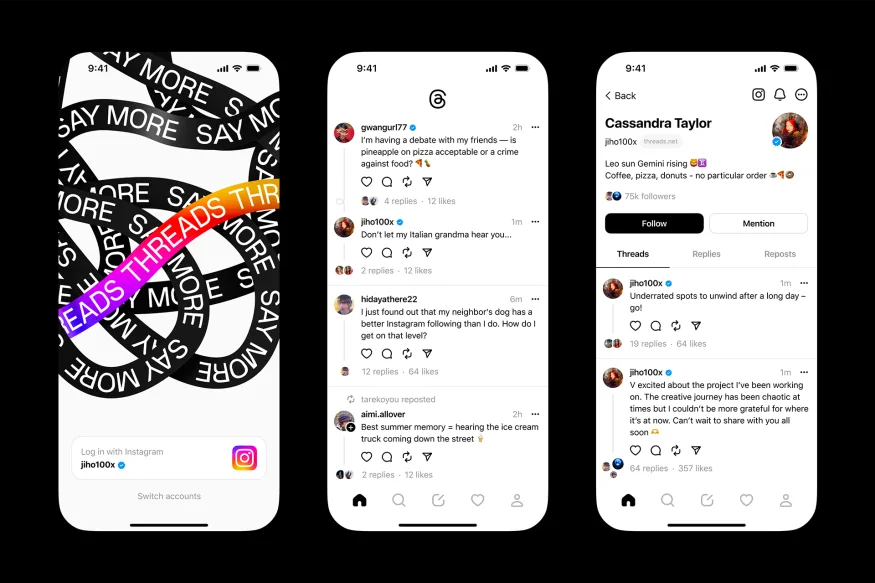 There are users not quite into its simplicity too. There is no search function, no hashtag and no direct messages. It is still unknown if Meta wanted the app this way or they just had to rush to make the first impression. Either way, they have missed the best chance to make a perfect entrance that will keep people on the platform.
The algorithm is another dilemma that the app is facing. In order to ensure new users avoid an empty feed on the first log in, Meta built an algorithm to show random content. The feed is neither chronological nor private, almost like combining Twitter's feed with the 'For You' section dumped in. A good way to add confusion, with almost everyone's first post on Threads being 'I have zero idea about what the heck is going on here'. Users have had to follow enough people and continue using the platform for weeks for it to calculate a basic understanding of them. It seems old Zuckkie couldn't figure out how to transfer someone's instagram algorithm to their Threads account, despite being able to automatically follow everyone you follow on instagram and having it linked to your instagram account. However, the open Internet mentioned above, could not be achieved without showing other's posts. That brings the question on the table: to what extent should algorithms be trained and used in this kind of feed?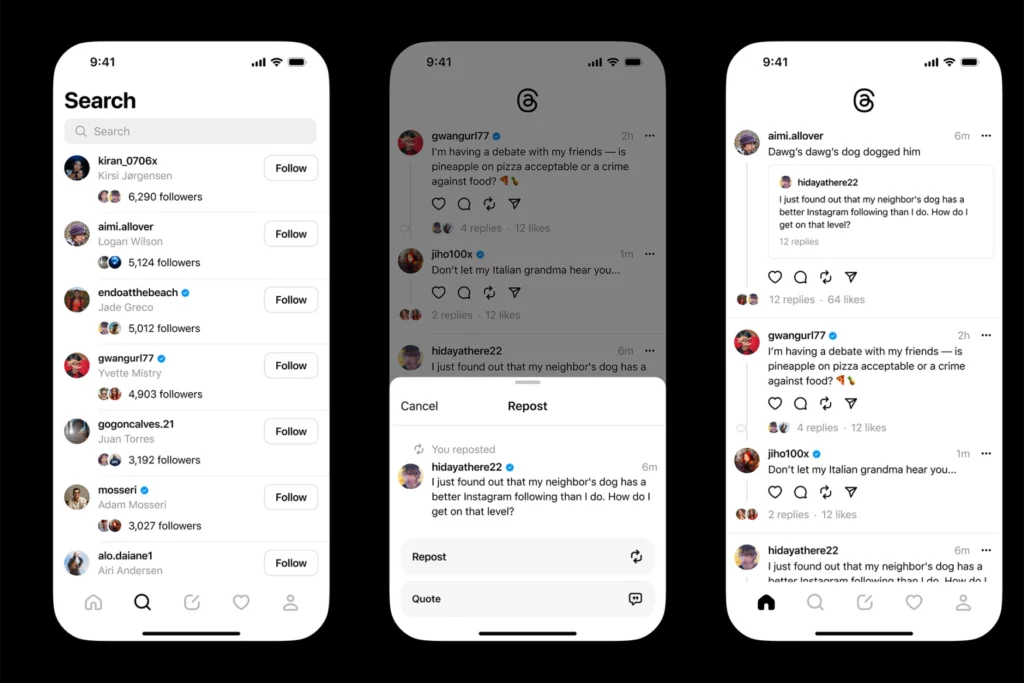 A recent update of the platform addressed a few of these initial functionality concerns, including adding a mention feature, viewing posts you've liked, adding a chronological feed of people you follow only, editing alt-text descriptions, sharing threads to instagram DMs, and a language translation feature.
A true representation of the status quo is the response of our Creative Director when asked 'Do you like Threads?'. A long, drawn out 'hmmmmmmm' tells you everything you need to know about the kind of okay, less functional copycat of Twitter (X) - and don't even get us started on that. What we've discovered about Threads is that people like it, people dislike it, people don't want to try it, people come, people go, people don't care. God bless the internet.