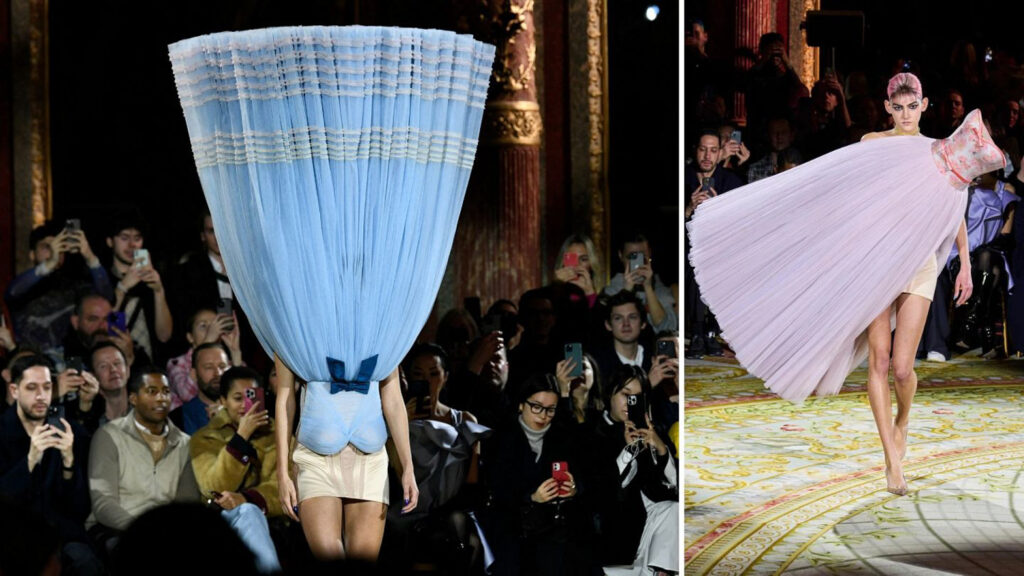 Coperni's spray-painted dress on Bella Hadid and Schiaparelli's animal-head designs adorned by Kylie Jenner both had one thing in common - both were stunts designed to marvel, intrigue or divide audiences. And both were highly successful moments in fashion that generated contentious online debate and placed their brands at the centre of discussion. However barely a week later the moments were long forgotten, replaced by new viral sensations of models catwalking in mud or intentionally tripping on the runway. Audiences move on but the brands remain in the same position they were before the viral stunts took place. What these moments highlight is the need for an integrated marketing strategy that considers not just short-term (sales activation) marketing, but also long-term brand building.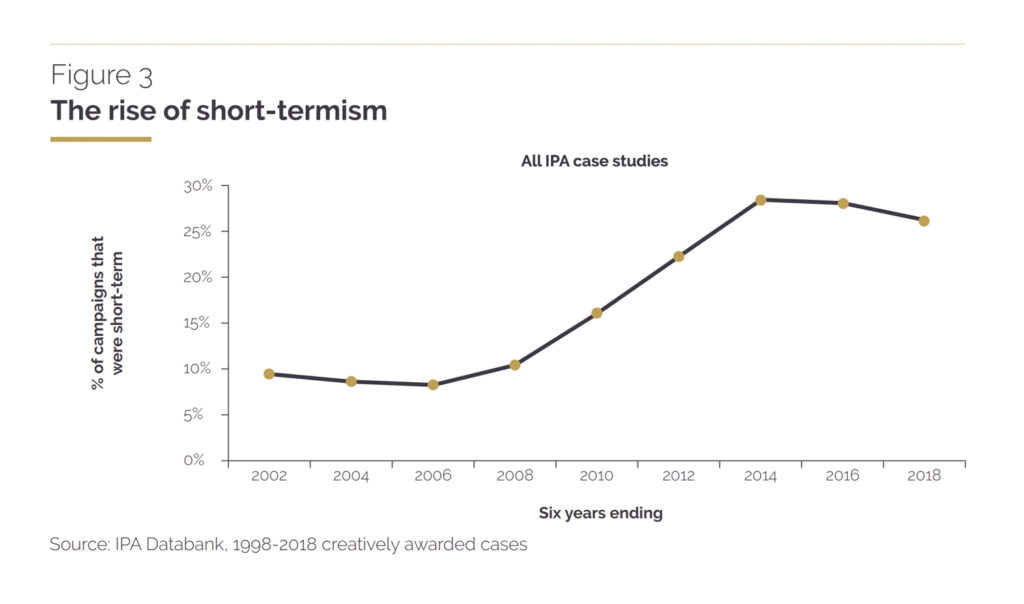 Brands suffer from an over-reliance on 'short-termism' - where companies chase quick-fixes that create spikes of sales and satisfy the balance sheets at the end of each quarter. These sales activations are only designed to deliver short-term sales uplifts and drive temporary behavioural shifts in consumers to 'buy now'. Discount promotions, group offers and pay-per-click advertising all fall into this category. Using a short-term marketing approach is appropriate for exposing new audiences to a brand. However resorting purely to short term marketing in an attempt to meet sales targets genuinely detracts from a company's ability to grow and perform. The graph below visualises the effectiveness of short term marketing - quick, sharp spikes that peak at the same point.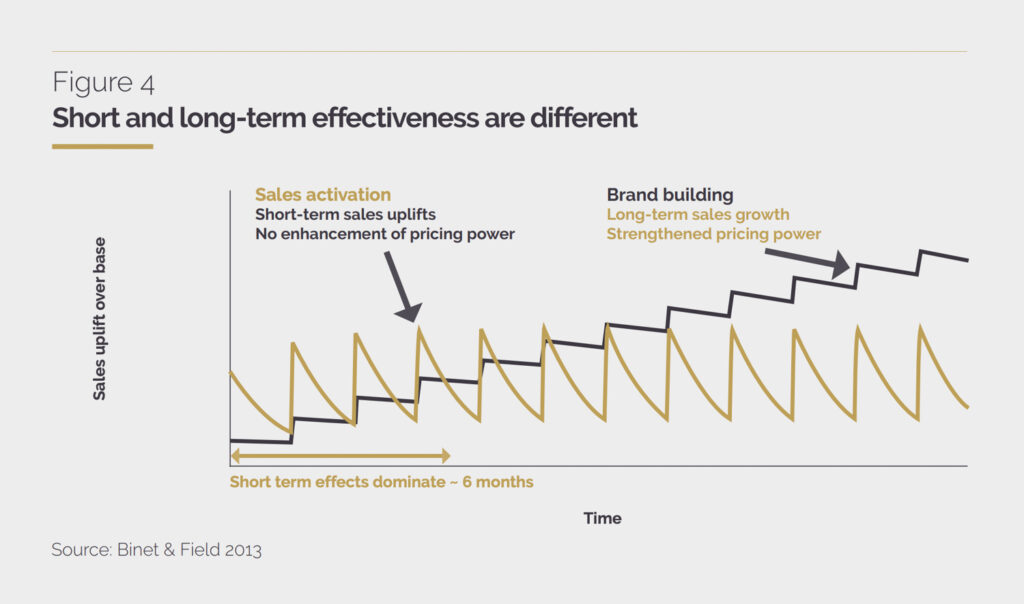 Where true value is created is in maintaining those customers acquired through short-term marketing activities and converting them into loyal customers. Brand building activities position brands in the mind of customers and encourage them to actively choose that brand. A long term marketing strategy plans for future growth and development by taking into account market trends, competition and customer behaviour. This information would then inform a long term marketing strategy that would underpin SEO content optimisation, public relation strategies, ongoing social media management and content ideation and creation. As a design studio that works with businesses to establish brands and communications channels, brand building is central to generating awareness of your business and building rapport with a chosen target audience. What deters many brands away from pursuing this strategy is the slow return on investment - within the first six months short-term sales largely overshadow the success of brand building activities. But in the long-term, brand building surpasses the benefits of sales activations and produces results years down the road.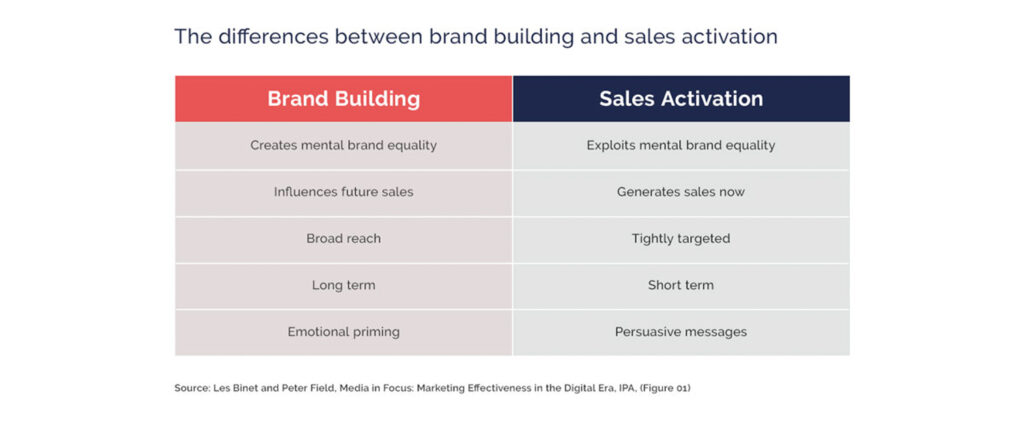 Focusing too much on short term marketing will stunt a brand's growth, but investing only in long term marketing means that your brand won't generate enough initial income to carry out the plan to fruition. The best marketing strategy is a fine-tuned balancing act that incorporates both strategies appropriately. This can be done through:
Creating a detailed marketing plan
Identify a target audience, understand your competition, create a clear message and establish a budget for marketing activities. This will help to identify goals for both long and short term marketing activities. Long term and short term marketing activities are interrelated - ultimately one generates awareness and one maintains interest in a brand.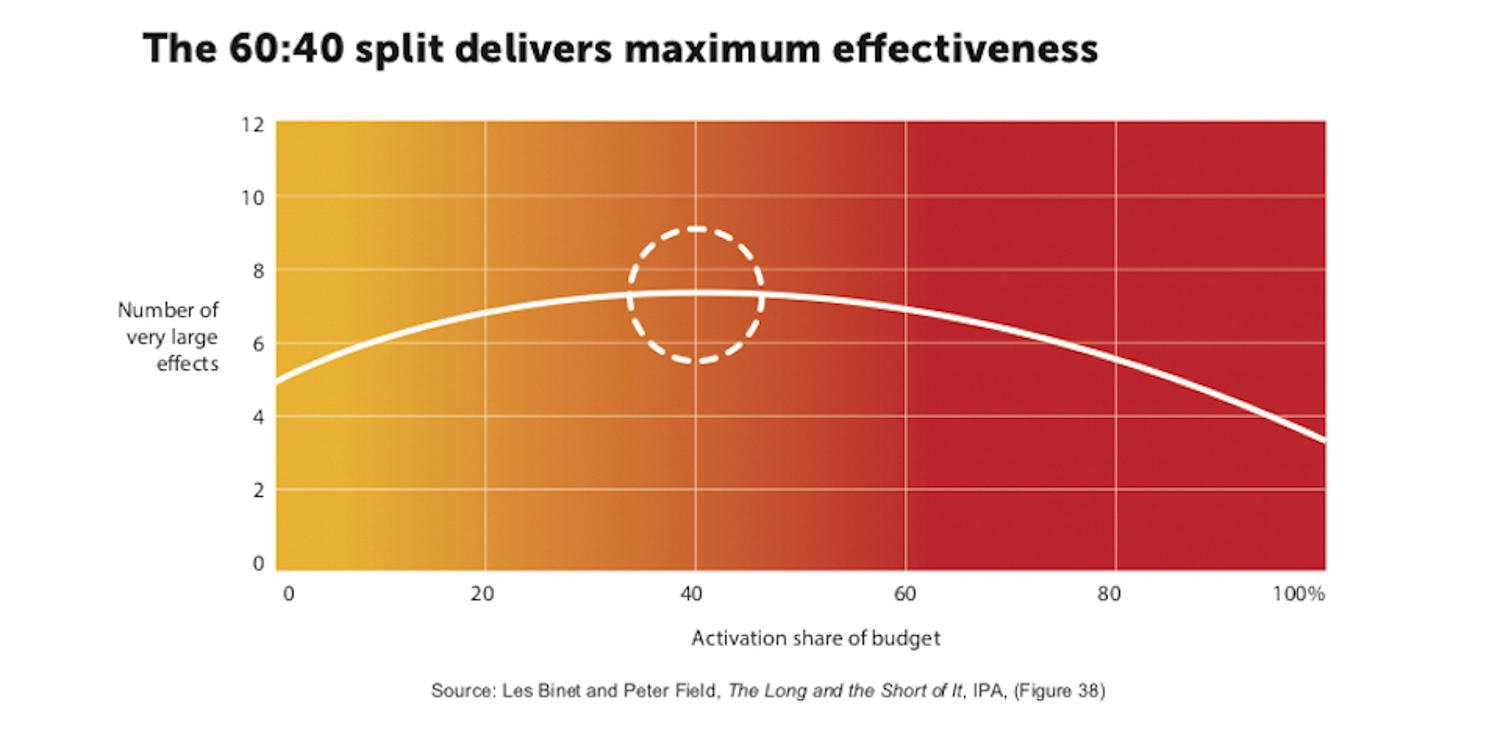 Adopting a 60:40 ratio of brand building to activation
The Institute of Practitioners in Advertising examined 1000 campaigns over 10 years and found that the optimum budget allocation that delivered maximum effectiveness was 60% towards brand building and 40% on sales activations. Essentially, more than half of a marketing budget should be invested into long-term marketing activities.
Not forgoing brand building activities for quick wins
Whilst short term marketing works and returns success, remember that it is only temporary. Meaningful results are built over time, and that's why brand building is important.
Being aware of short term marketing traps
The consequence of continuously relying on short term activities leads to interest burnout and ad fatigue that ultimately turns people away from your brand. The more times audiences are exposed to promotions and ads, the less likely they are to purchase.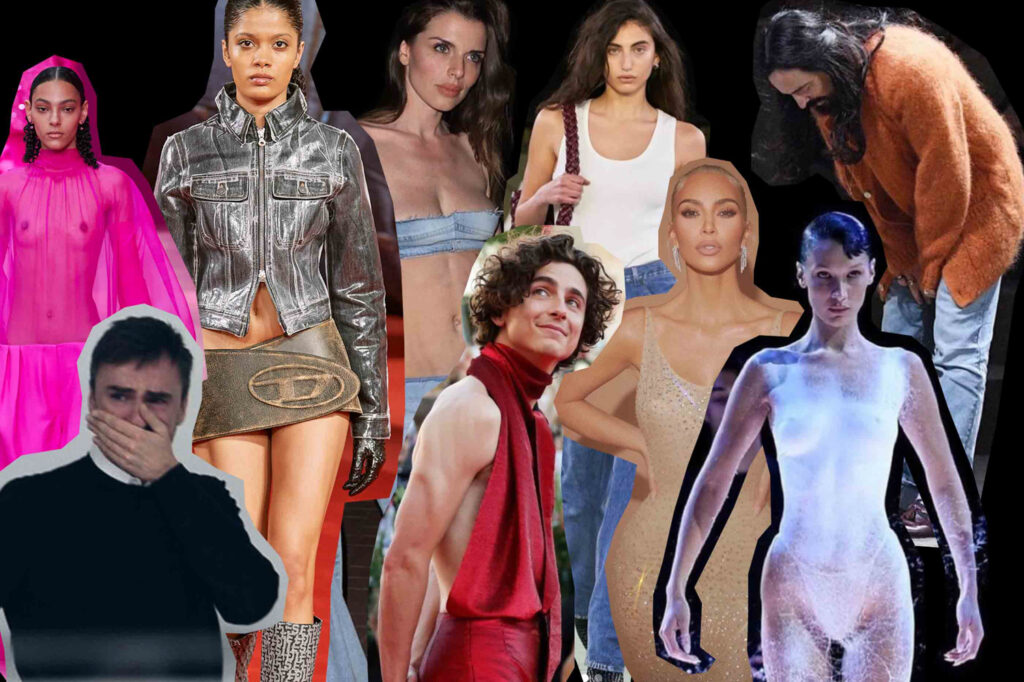 Constantly focusing on acquiring new customers ignores the entire other element of the customer journey - retention. There's no need to choose between short term and long term marketing when together they form a well-rounded marketing strategy.