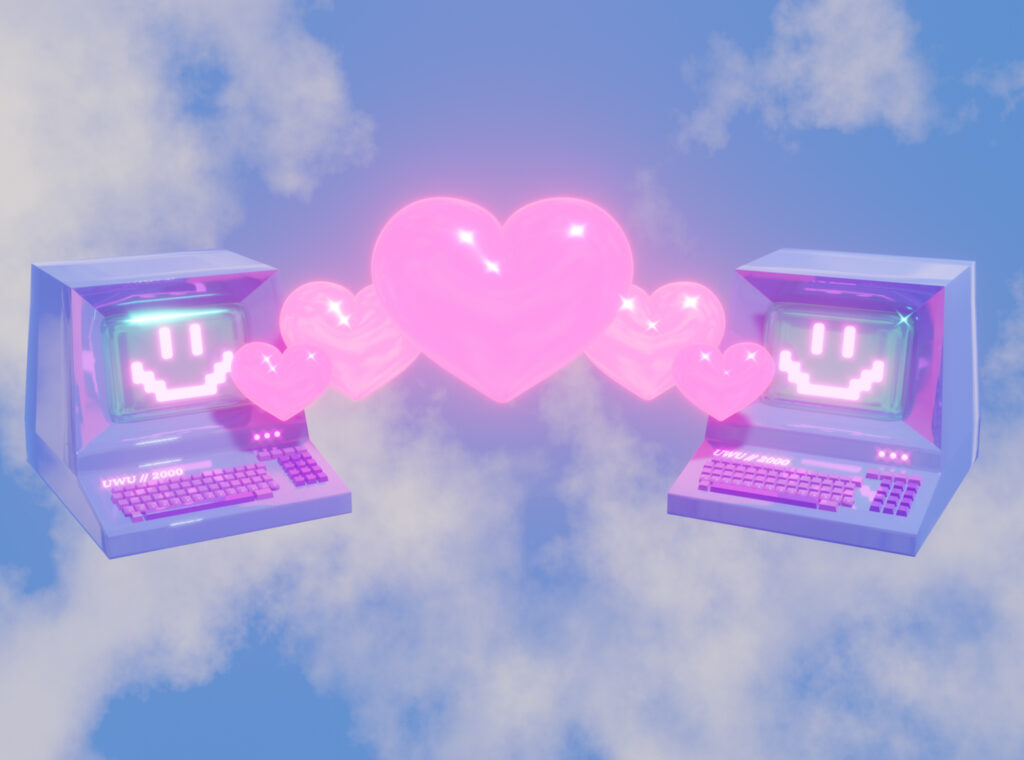 Obnoxious bright colours, cyber fashion and decorated hardware - the hallmarks of the Y2K aesthetic from the early 2000s have slowly circulated back into popular culture, marking the return of Y2K. Following years of minimalist design, the style was ironically revived by Gen Z and social media - particularly TikTok - despite them never having experienced the distress of the Y2K bug themselves.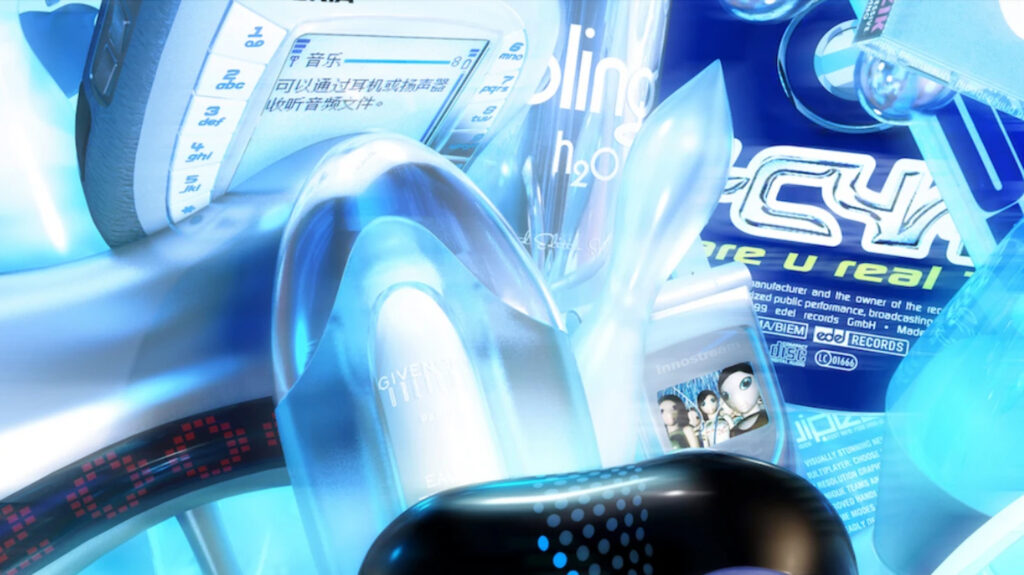 Y2K encapsulates a period of enthusiasm and wonder at the potential of the internet and the developing technologies at the time. Prevalent between 1997 to 2004, the resurgence of the style is warmly welcomed as a nostalgic respite from our brutal, fast-paced reality rampant with surveillance, deepfakes and data leaking, amidst an ongoing pandemic. Drawing on futurism and maximalism, key design elements of Y2K feature unreal metallic or plastic shiny materials, bubble-gum high contrast colours, block type decorative typefaces, massive usage of stickers and gif-style glitter animations. It promptly ended in 2005, succeeded by Frutiger Aero (which had a similar bright and glossy futuristic look, but in a professional and refined way) and McBling (a more pink, glittery and technologically advanced succession of Y2K).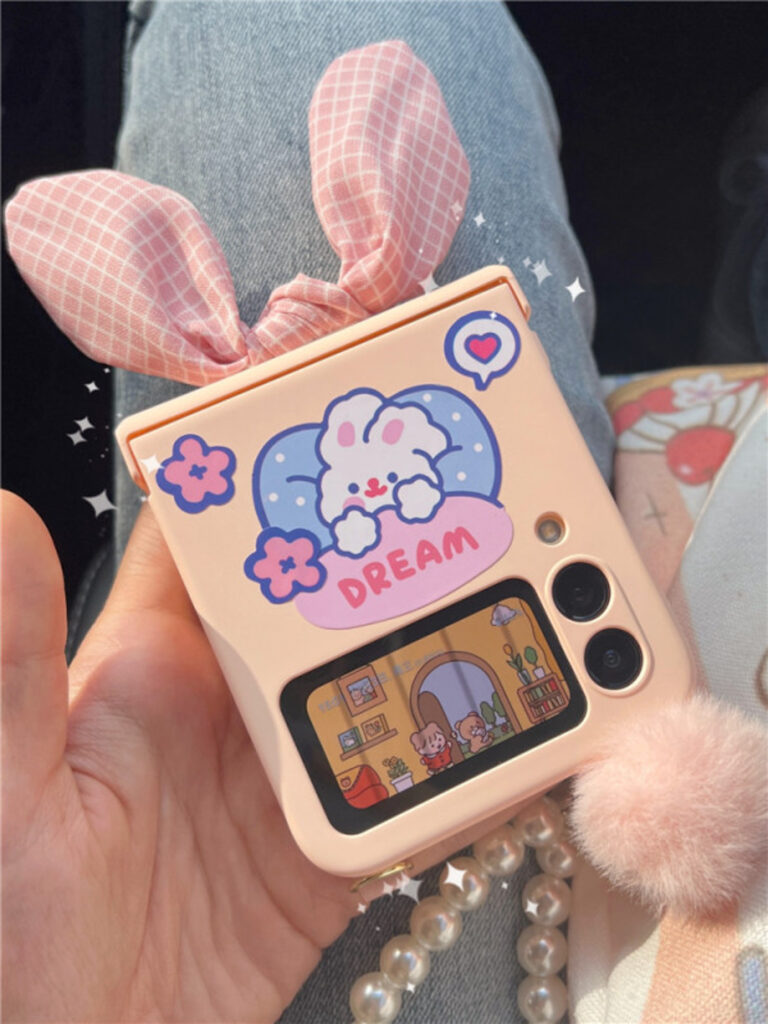 People today are once again excited by the possibilities of new emerging technologies. The iMac back then is our metaverse and landlines have transformed into social media. Although the Y2K revival shares similarities with the original Y2K aesthetic, there are slight differences in how it has presented itself today. Y2K today could best be described as 'curated chaos'. While the original Y2K bravely explored every subtle possibility of technology, people today are already familiar with it. The disappointment and stark reality of what technology has turned into - a tool for surveillance and invaded privacy - leaves a nostalgic desire to return back to a more innocent and 'good' time. Under almost 20 years of iPhone domination and its logical, simple aesthetic, the Moto Razr 2020 and Samsung Galaxy Fold Z quickly gained public acceptance for creating a flip phone and breaking out a new possibility for modern technology. Our return to Y2K and nostalgic trends is not only a celebration of the past but also a form of escapism and comfort.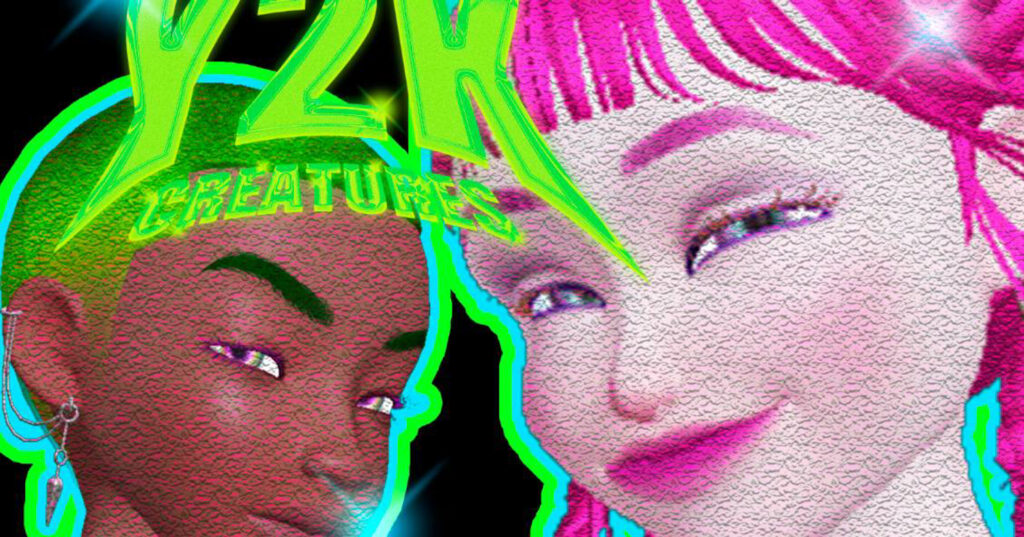 As a minimalist designer, incorporating the entire Y2K aesthetic into my work wouldn't be appropriate, however there are certainly some elements that could be absorbed or mixed. Y2K in 2022, as compared to minimalism, still remains a subculture or something more like 'minimalism manipulated maximalism'. The excitement for new technology such as the metaverse has led to a short break from minimalism. A great example of this is the iMac design - the original design was colourful and bubbly, then over several years it was refined into its well-known silver, sleek design. Now Apple has once again released the modern design in pastel colours reminiscent of its original candy-coloured designs, incorporating elements of both Y2K and minimalism. Y2K will pass again, but what can be borrowed from this trend is the idea of creating nostalgia out of familiarity.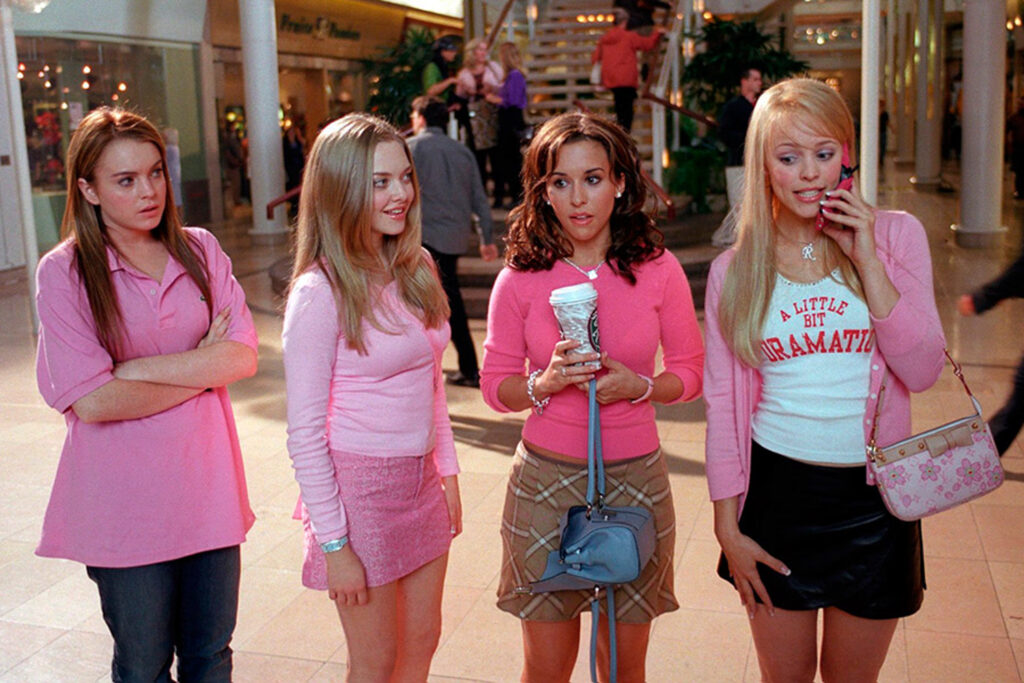 Design trends do not exist in their own space; they reflect on how people think about society, politics, music and fashion. Right now amidst global recessions, war, pandemics and surging inflation, people are longing for a period in the past where they felt optimistic for the future. The catalyst for the resurgence of Y2K falls in line with increasing disappointment and insecurity with today's social climate and technology. 
Words by Zeyu Li, Graphic Designer at Hortenzia.