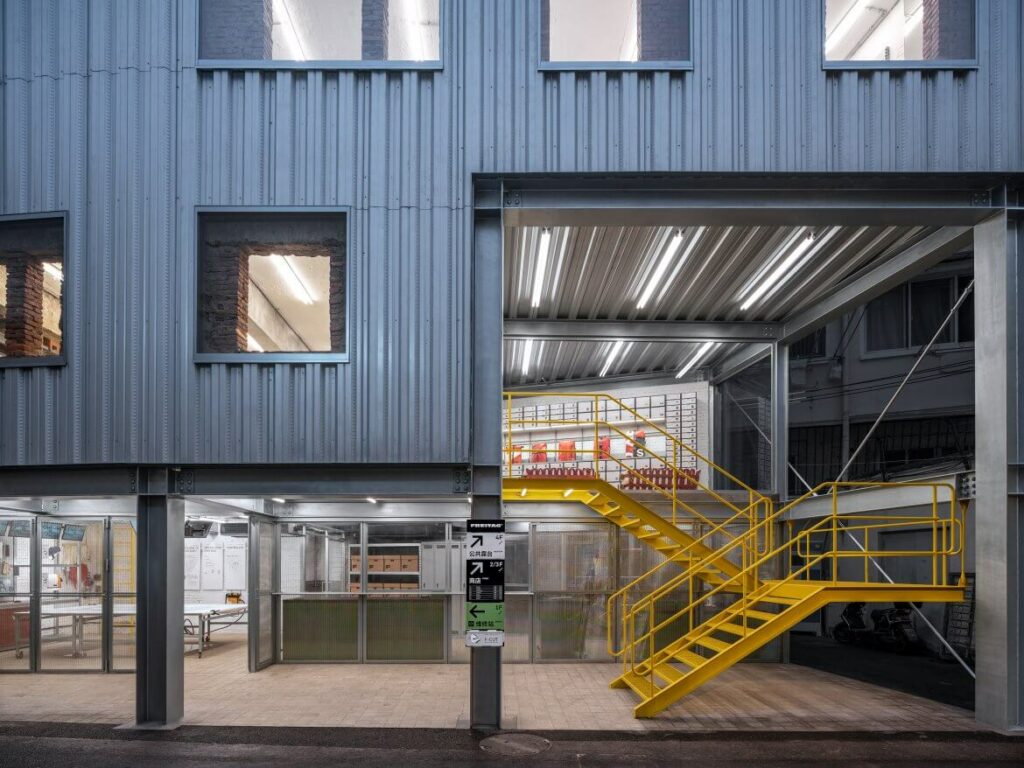 Last month, Swiss sustainable brand Freitag revealed its latest store in Shanghai. Situated amongst residential buildings, the new shop includes a workshop, repair centre, and roof-top community garden. The renovated building serves as a lesson in sustainable placemaking, renovating an unused 1980s textile factory, reusing materials found in and around the building, including a repair factory on site, and providing a resource for the surrounding community. This store is just another way Freitag lives to its purpose - "Intelligent design for a circular future".
Freitag's integration and enhancement of an existing community footprint is a good example of a brand practicing what they preach. These decisions provide authenticity and trust for Freitag with their choice of locations, ways of development, materials used and services provided. On top of building trust with consumers it enhances the overall brand value with every touchpoint reinforcing the idea of recyclability and a sustainable future.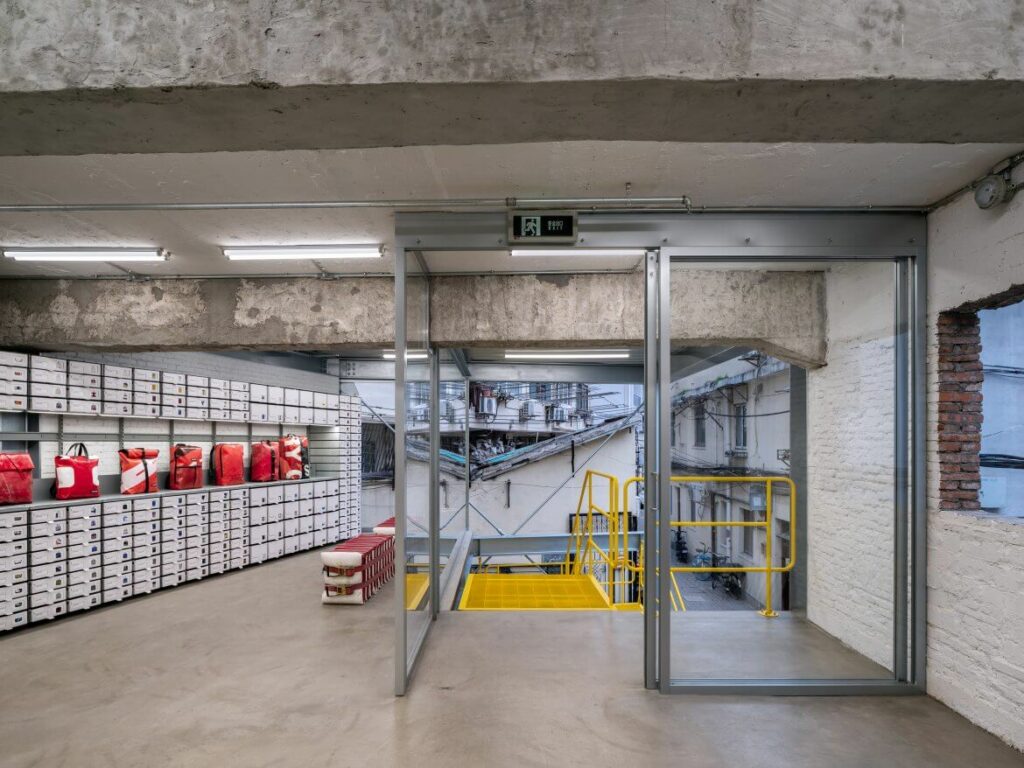 With the first bag prototype produced in 1993 in a small apartment in Zurich, Freitag (coming from the last name of the two founders Daniel and Markus Freitag) now represents innovation, creativity and environmental awareness globally. Their bags are made from recycled materials like retired truck tarps and car safety belts, giving each of them a unique look and feel. The same [think and act in cycles] circular principles that are used for their products apply to every area of their business - including their new Shanghai Store.
The new store marks a successful collaboration between architects, engineers, designers, gardeners and community members. Instead of renting a shop in a shopping centre, the store is located within a local community, surrounded by residential buildings. The materials used to renovate the store were sourced within the building or within a radius of 100 kilometres of the building when other materials were required. Bricks were largely retained and rubble was reproduced on-site to turn into new walls. The roof-top terrace was transformed into a community garden with seasonal local plants and is an open space available to the surrounding community. The workshop and repair centre located in the store serves as a place for customers to repair their old bags or design their own new bags.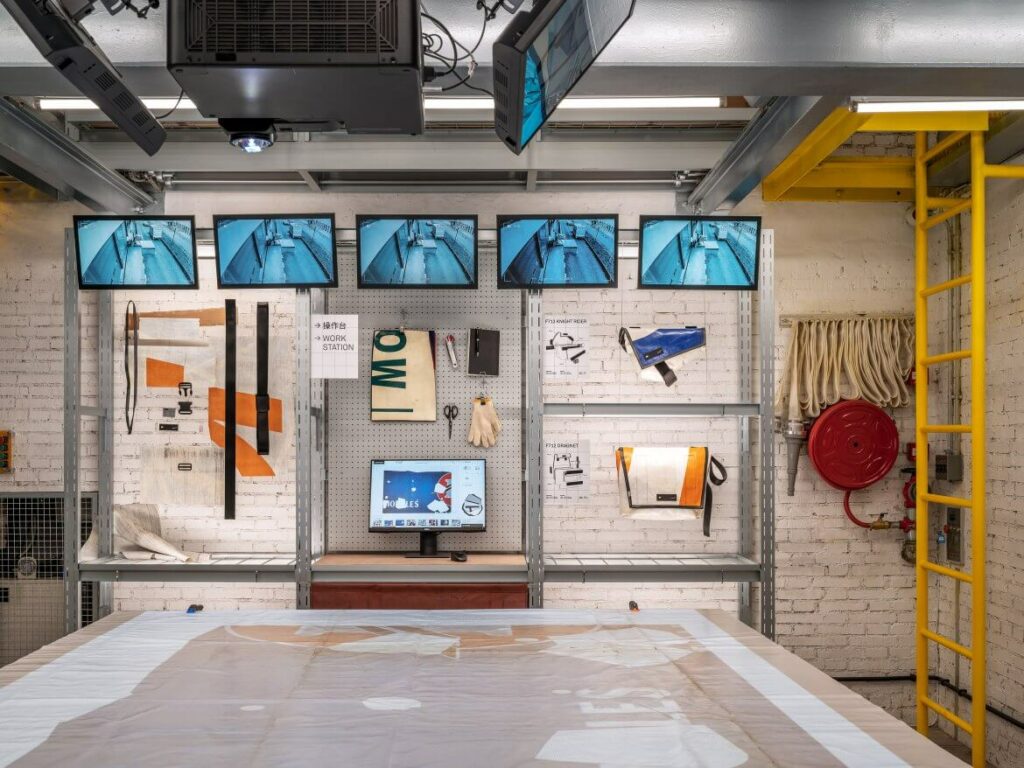 When brands talk about sustainability and circularity, window dressing is not good enough. Everything needs to be considered, from materials and supply chain activities to retail design, production and IT. Sustainability is not a paragraph on a website or a line in an email signature, brands are either actively trying to improve the future with their business activities, or they are part of the problem.