With the constantly changing political and social climate, it's hard to keep up with key events that take place. Each week we curate a selection of notable events so that you can remain informed about current art, design, sustainability and marketing developments.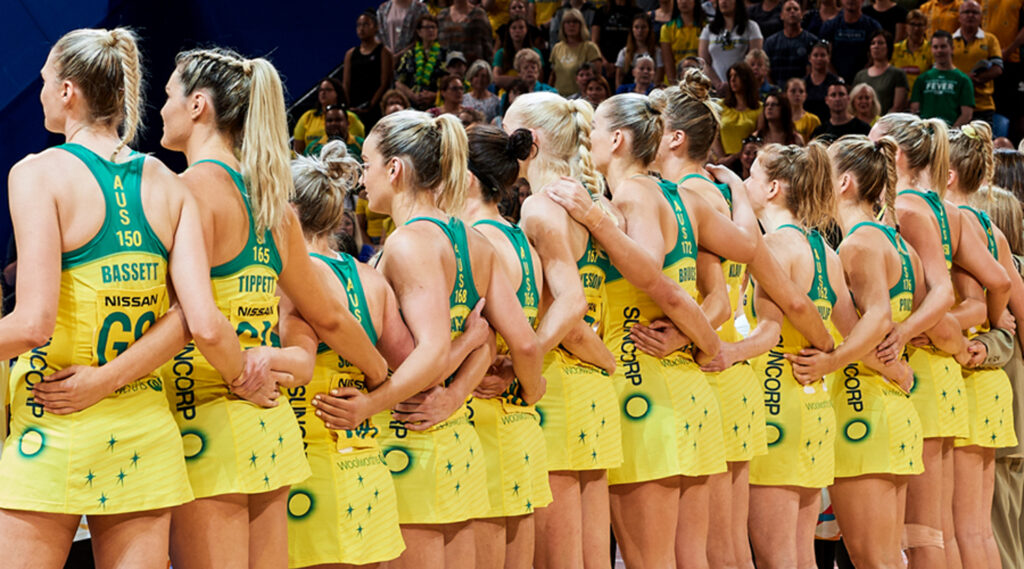 Australian Diamonds reportedly boycotting Hancock Prospecting uniform at recent games
Netball Australia has recently signed a $15m contract with Gina Rinehart's mining company, Hancock Prospecting, resulting in a wave of controversy as athletes protest the partnership. Following a loss of $7m over the past two years, the deal serves as a lifeline to the underfunded women's sport. Hancock Prospecting has also invested in other Australian sports including elite level swimming, synchronised swimming, rowing and women's volleyball - a move that serves to improve the mining giant's image as purely a bad anti-environmental company.
The players have been very vocal against accepting the partnership due to rising support for environmental action, as well as Hancock's racist history towards Indigenous people. The Diamonds allegedly boycotted the new uniform with Hancock Prospecting's logo at their recent games in New Zealand, however Netball Australia has denied this and stated that they are continuing to work on finding an agreement with the players.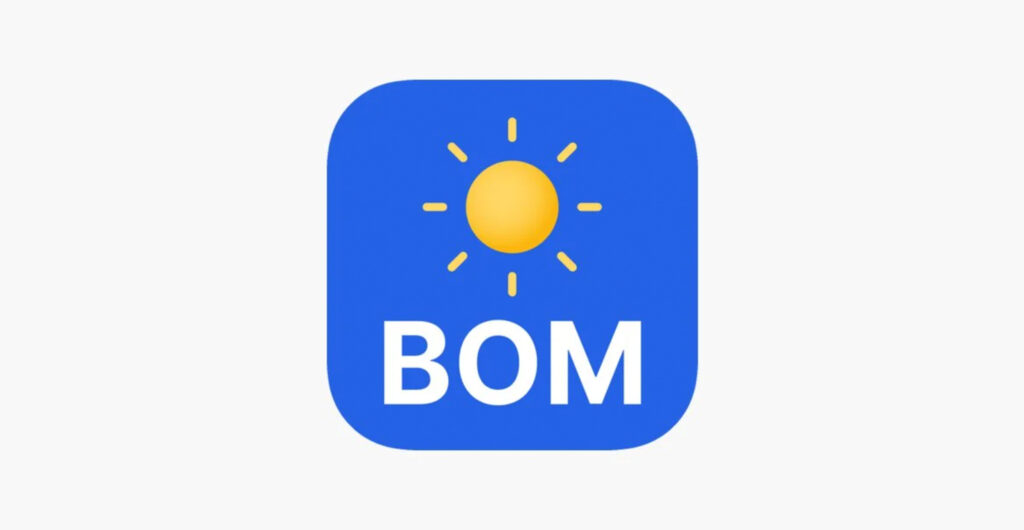 The BoM attempts to rebrand nickname to "the Bureau"
A service largely relied on for its weather forecasting is struggling with image issues after attempting to rebrand and change its nickname from "the BoM" to "the bureau". The 18-month rebrand, conducted by C Word Communications Agency and Era-Co, cost $220,000 and included an updated name, logo and identity, and communications rollout. But their decision to release this update amidst torrential rain flooding the eastern seaboard, is what made the rebrand fall into such poor favour.
The BoM requested that media sites and Australians refer to them as "the Bureau", to which environment minister, Tanya Plibersek, said "The Bureau of Meteorology, the BoM – Australians will make up their own minds about what they call it" and instead suggested that the "focus of the BoM should be on weather, not branding". We'd argue that there's always a space for branding, maybe just not during a current weather-induced catastrophe.
They have since backpedalled and have told The Guardian, "The community is welcome to refer to the Bureau in any way they wish, including referring to us as the 'BoM'".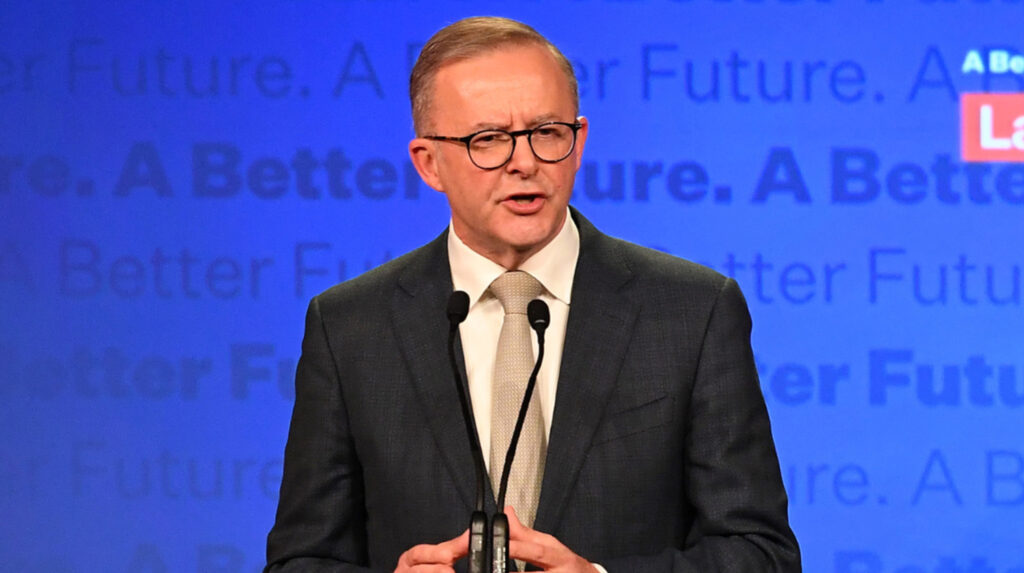 Paid Parental Leave Extended to 26 Weeks by 2026
The Federal government has announced that it will make changes to maternity leave that reflects a modernised and equal workforce. The new scheme would see maternity leave extended by a fortnight each year between 2024 and 2026, where it would be 26 weeks or six months long. This would be shared between both women and men, alleviating the stress for women to choose between their career or domestic labour and allowing men the opportunity to play a greater role in the early months following childbirth.
Albanese said in an early extract from his speech that "It's a modern policy, for modern families. It delivers more choice, it offers greater security – and it rewards aspiration."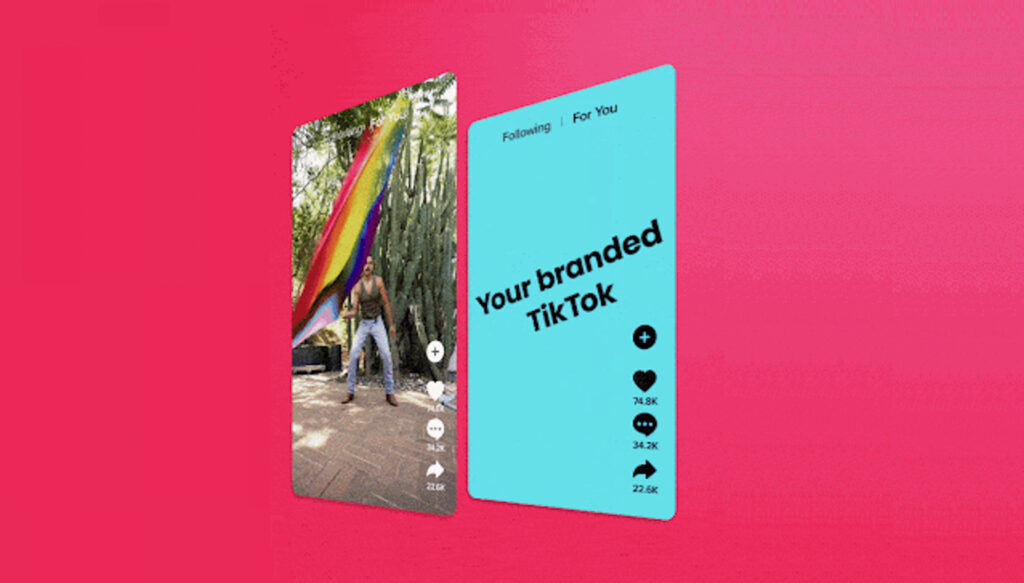 TikTok Pulse Launches Revenue Opportunities for Creators
TikTok has finally launched a revenue-sharing program called TikTok Pulse that would allow creators to earn 50% of the profit from ad revenue.
To qualify for TikTok Pulse, creators must:
Follow all Community Guidelines
Have at least 100k followers
Post at least 5 videos in the last 30 days
Be at least 18 years old
Marketers can use Pulse to place ads next to popular videos on the platform and pair ads with relevant content. There are twelve different categories, including beauty, fashion, cooking and gaming. It's a win for short form content creators on TikTok, and the next step forward from the TIkTok creator fund that was limited at best.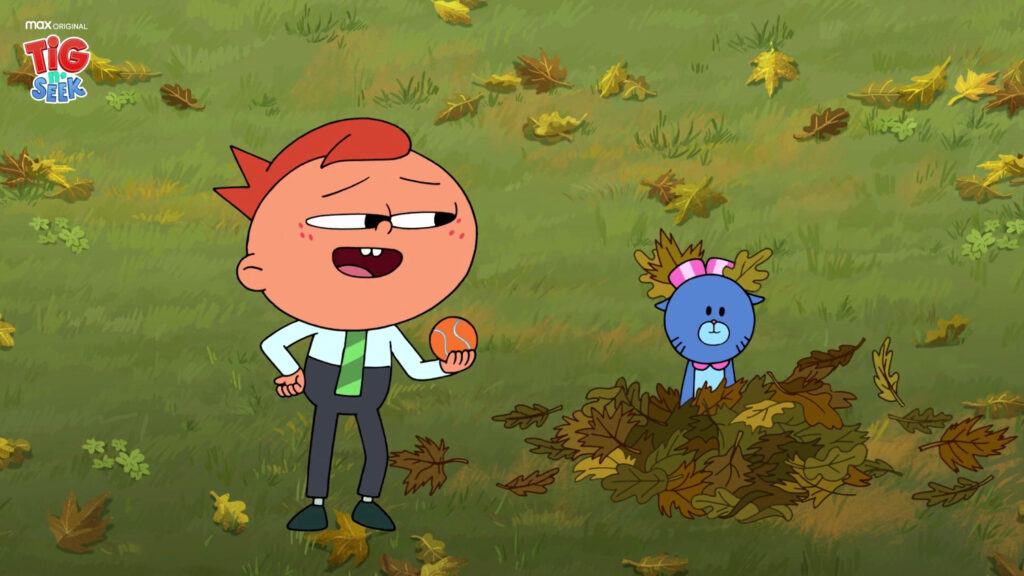 The Commercialisation of the Cartoon Industry
Fans are heartbroken by the merger of Cartoon Network and Warner Bros. Discovery, with tweets pronouncing Cartoon Network's inevitable 'death'. Whilst Cartoon Network has struck back confirming the platform will still be running, there is still much to be disheartened about. Under new management of CEO David Zaslav, Cartoon Network has undergone restructuring that has resulted in a major layoff of animators. Cartoon Network was popular for their many original series' such as Adventure Time, Stephen Universe and The PowerPuff Girls, but this merger means that there will be less originally produced content. HBO Max, a streaming service owned by Warner Bros. Discovery, hosted Cartoon Network and recently cut many shows as part of an 'accounting cleanup' that would remove streaming-content payment obligations for underperforming titles from its books.
The result is a plethora of shows that animators poured their hard work into will no longer legally able to be consumed. Levon Jihanian, art director for Tig N' Seek, wrote in a sobering tweet, "It's gone. They're all gone…I can go on a pirate streaming web site to watch episodes, but my kids can't. I made this for them." It's a slap in the face to the animation industry and hardworking animators, whose work has been continuously disrespected by an entertainment industry that views animation as "something for children to enjoy and adults to endure". To Zaslav, people's dreams and work are reduced to nothing but a mere tax write off.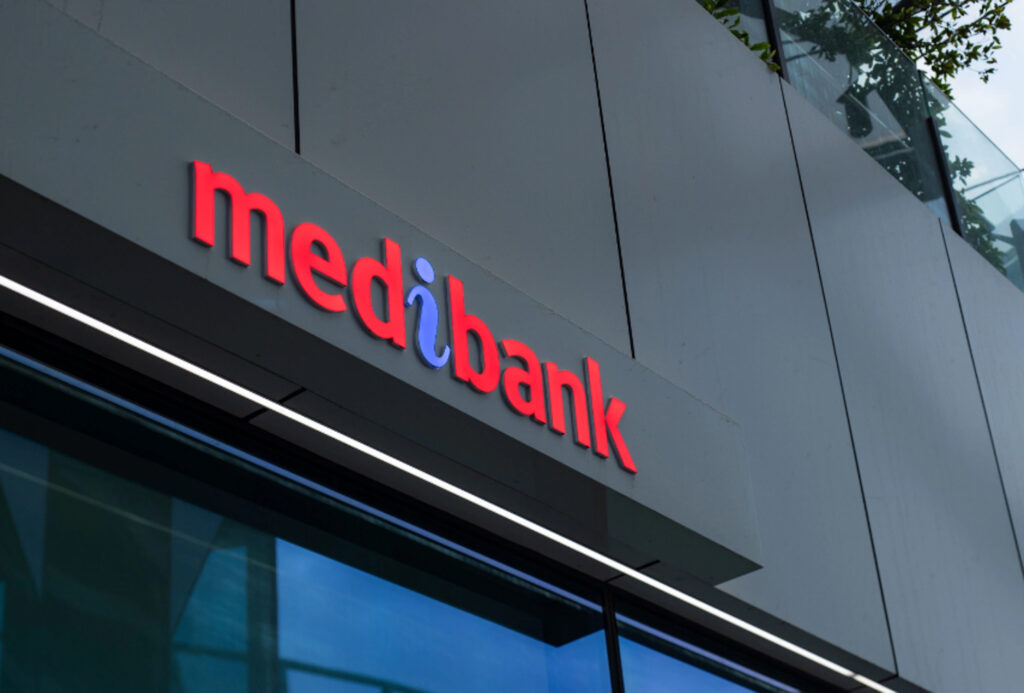 Another Large Corporation Falls Victim to Cybersecurity Attack
In the latest in the saga of large corporations falling victim to cybersecurity attacks, Medibank announced on Wednesday that it was hacked. Cybercriminals reached out to them claiming to have stolen 200GB of customer data including personal details such as medical procedures, diagnoses, addresses, Medicare numbers and credit card information. They shared a sample of the data which was later confirmed to be legitimate. The data is believed to be from one of Medibank's insurance products, ahm, and international student systems which total around 1 million customers.
Following the initial Optus hack, it seems that many large institutions are coming forward and announcing data breaches. Australia's regulation of data security is limited to the Privacy Act, which holds a maximum fine of $2.2 million - for a large company like Medibank, this is nothing. As technology develops and becomes more mainstream, companies need to be held responsible for maintaining the safety of their customer's information.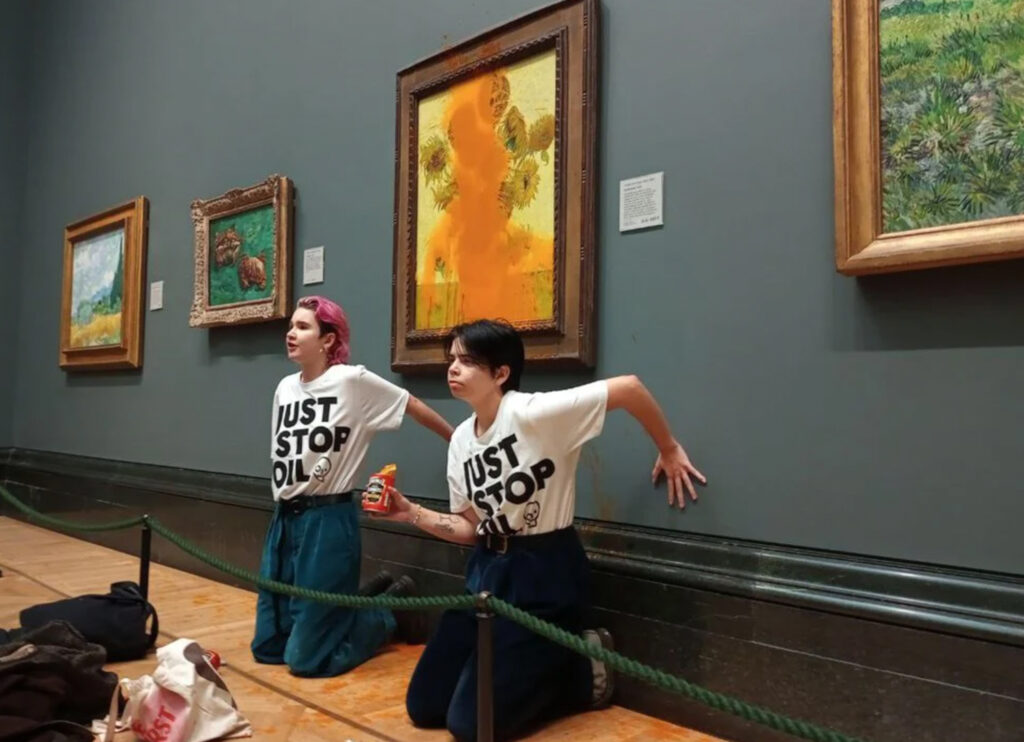 Activists Throw Soup At Oil Painting To Protest Oil
Last Friday, two activists who are a part of environmental group Just Stop Oil threw two cans of soup on Van Gogh's Sunflowers painting and quickly became the topic of discussion and outrage. What was apparent from this demonstration was that a priceless and highly valued artwork by a beloved artist had been sullied. But the message that got lost was that Prime Minister Liz Truss' government reversed a 2019 ban on fracking in England and opened a new licensing round for oil and gas operations in the North Sea. The activists made a point, but did it have the effect they intended?
Video footage of the incident went viral and circulated on the internet, but cut short only to the destruction of the painting. The jury is out on whether Just Stop Oil's demonstrations empower or instigate the correct emotions to drive action or encourage people to change, when they appear to anger most people. But then so do most protests. They have been able to garner the attention of the world, but the response to the Just Stop Oil demonstrations appear to have instead painted the group, and by extension climate activists, in a poor light. It's yet to be seen if these demonstrations will be effective.