With the constantly changing political and social climate, it's hard to keep up with key events that take place. Each week we curate a selection of notable events so that you can remain informed about current art, design, sustainability and marketing developments.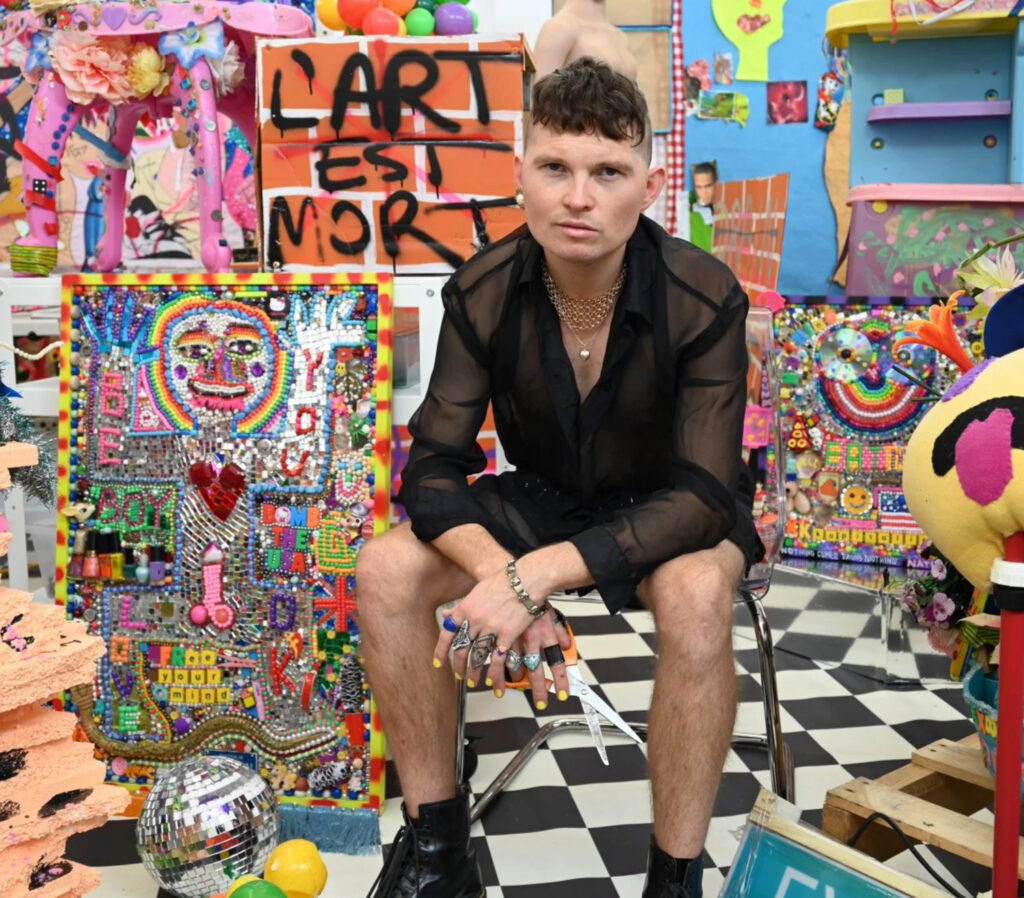 Paul Yore: Word Made Flesh
This Friday ACCA presents Paul Yore: Word Made Flesh - an extensive exhibition of mixed media art in the form of handmade quilts, appliquéd quilts and needlework, banners and pendants, collage and assemblage, and large-scale installations. Presented at the Australian Centre for Contemporary Art (ACCA), it will feature a new major room-scaled sculpture alongside more than 100 works borrowed from collections of other national institutions including the Art Gallery of South Australia and the National Gallery of Victoria (NGV).
The exhibition will be structured around five purpose-designed spaces: Signs; Embodiment; Manifesto; Horizon; and Word Made Flesh. The works explore two distinct trajectories over the course of Yore's career: the first being the development of his textile practice across small embroidery to large-scale quilts, pulling in inspiration from classical Greek art to psychedelia and gay porn. The second takes the form of a queer alternative reality represented through a kaleidoscopic, architecturally scaled installation constructed from makeshift structures, mixed media sculpture, found objects, sound and light.
"In an age of low attention spans and boredom, the devices of spectacle, of misdirection and subliminal messaging are key," says artist Paul Yore. "It is the art of pickpocketing someone while you distract them with something shiny."
Head over to the ACCA website to find out more about the exhibition: https://acca.melbourne/exhibition/paul-yore-word-made-flesh/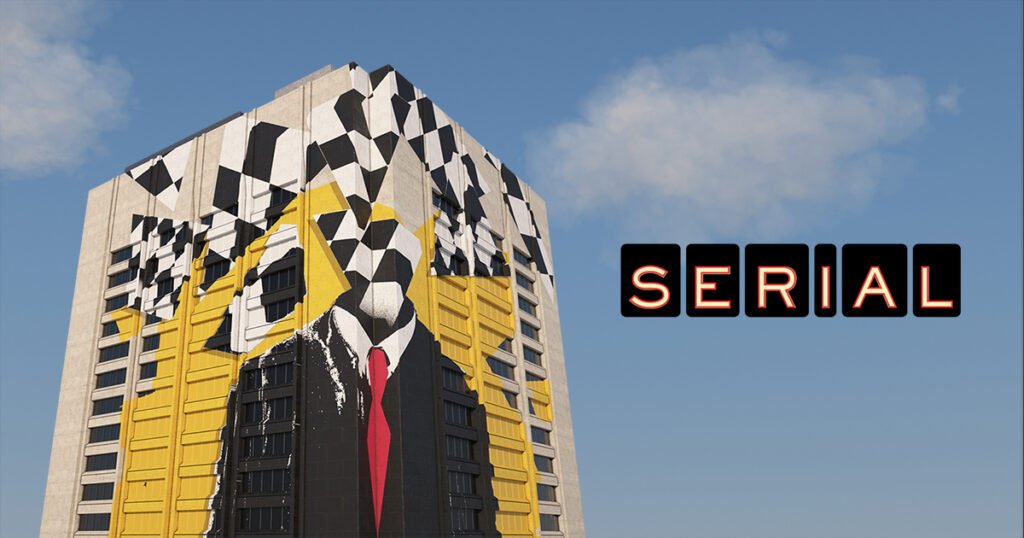 Serial Podcast: Adnan Syed Conviction Overturned
After nearly 23 years behind bars, Adnan Syed's guilty conviction in the murder of his ex-girlfriend in 1999 has been overturned. The decision, in part, is a result of the highly popularised Serial podcast that became popular for chronicling the case in painstaking detail throughout its first series. Serial was the catalyst that spurred today's podcast boom and pioneered the modern true-crime genre. Run by Sarah Koenig, her signature confession style and weekly episode structure following the same case for an entire season created the formula for "bingeable" podcasts and ignited popularity in audio content.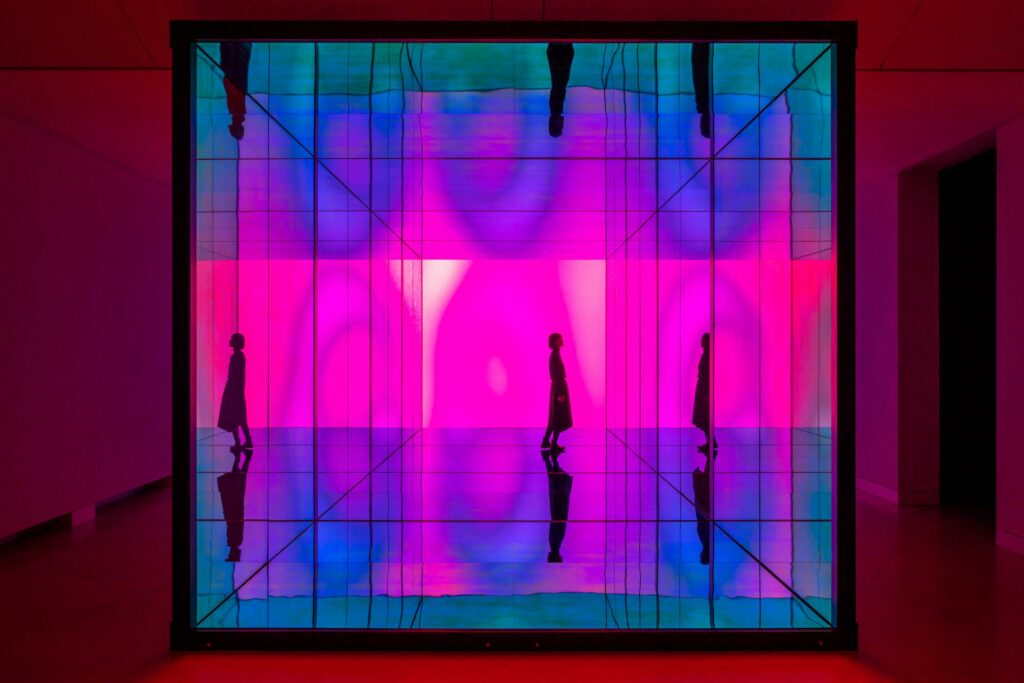 London Design Festival
Launched in 2003 by Sir John Sorrell CBE and Ben Evans CBE, this year marks the 20th anniversary for the London Design Festival. Each year the public are invited to explore design in key city locations through a programme of installations, exhibitions and events. "We consciously founded the London Design Festival to be public spirited," says Sorrell. "Over the last 20 years, the Festival has had incredible depth of penetration and success in bringing people together and distilling new ideas."
Events for this year's festival will include a life-sized media platform by Sony inviting users into a new virtual reality, an exhibition of 'objects to hold a plant' and an installation by Sabine Marelis featuring swivelling stone and marble chairs, inviting the public to stop, play an engage with their public spaces in new ways.
See the full programme for London Design Festival here: https://www.londondesignfestival.com/programme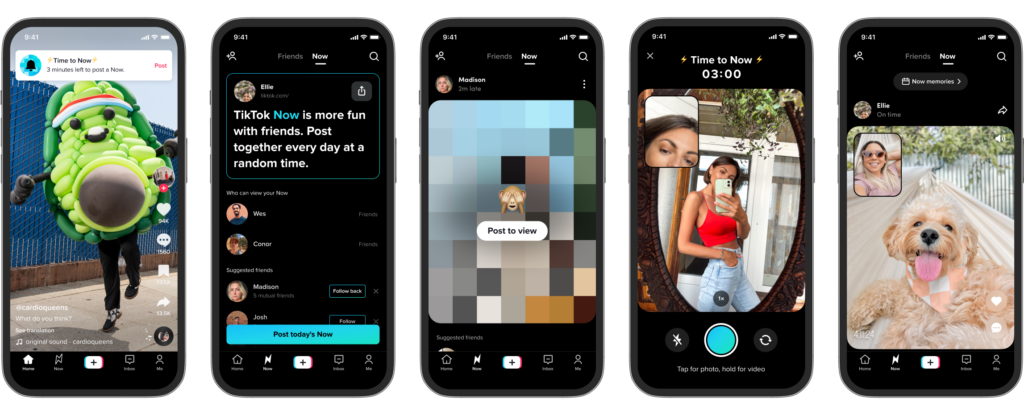 TikTok Introduces Their Own Version of BeReal
In what feels like a deja vu of a recent update we've already reported about, TikTok has now launched its own BeReal clone called TikTok Now. The new update shares similarities with BeReal and is TikTok's first attempt at playing catch up by copying other platforms. But unlike BeReal, there are a few differences: users will have three minutes to post, as opposed to two, and TikTok Now users will also be able to post up to 10 second videos.
Scrambling to capitalise on BeReal's explosive growth in 2022, many platforms have come out with copycats of BeReal. But unlike Instagram's Candid Challenges that is still in testing, TikTok have managed to roll out TikTok Now in record time. It's currently available for US users and will adapt as it learns how the platform is being used.