With the constantly changing political and social climate, it's hard to keep up with key events that take place. Each week we compile a highlight of notable events so that you can remain informed about current art, design, sustainability and marketing developments.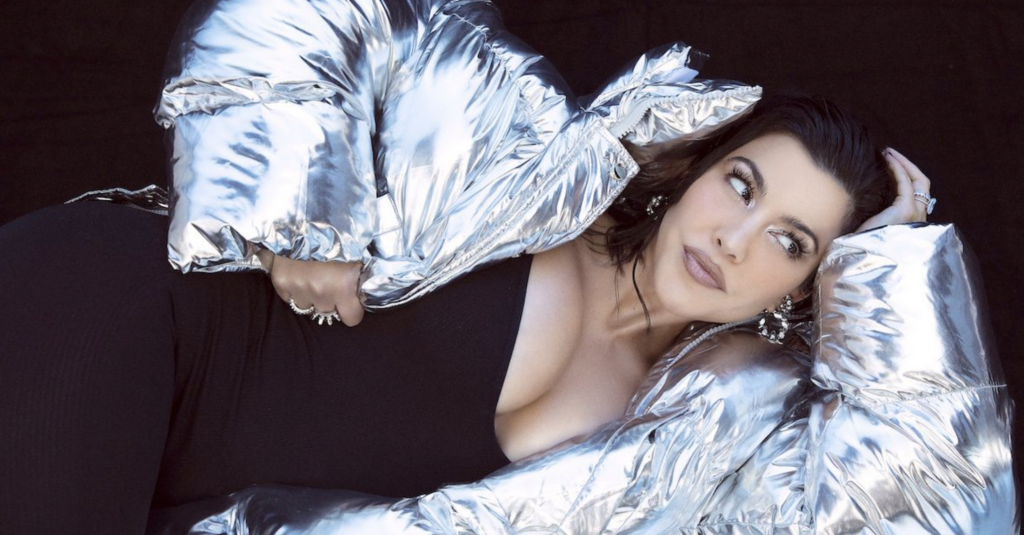 Have we hit peak greenwashing? Known environmental vandals Boohoo name Kourtney Kardashian as Sustainability Ambassador.
In a twisted joke towards all sustainable fashion brands and activists, Kourtney Kardashian has chosen to follow her passion of spreading the message of sustainability by promoting excessive sales for ultra-fast fashion brand BooHoo. The collaboration sees Kourtney instated as a 'Sustainability Ambassador' and features a 46-piece collection of vintage pieces made from recycled fabrics.
BooHoo has been infamous for their non-sustainable practices, with organisations such as Labour Behind The Label, ShareAction, and The Business And Human Rights Resource Centre working together in 2021 to investigate the fast fashion brand. They found that BooHoo hadn't made any meaningful changes, citing that "low prices paid by Boohoo, and its encouragement of price competition among suppliers and demand for short order times" created "drivers for illegally low wage payments and poor working conditions." This was following a revelation the previous year that the company had been illegally paying Leicester workers $3.50 per hour.
Angry people on social media have taken to calling out the brand's disingenuity for what it is - greenwashing, given the lack of action in fixing their unethical supply chains. Using celebrity influence to blanket over their inaction and "share actionable tips with consumers on how we can play our own part" is a slap in the face to real sustainable fashion brands and contributes to the growing issue of fashion waste and worker abuse.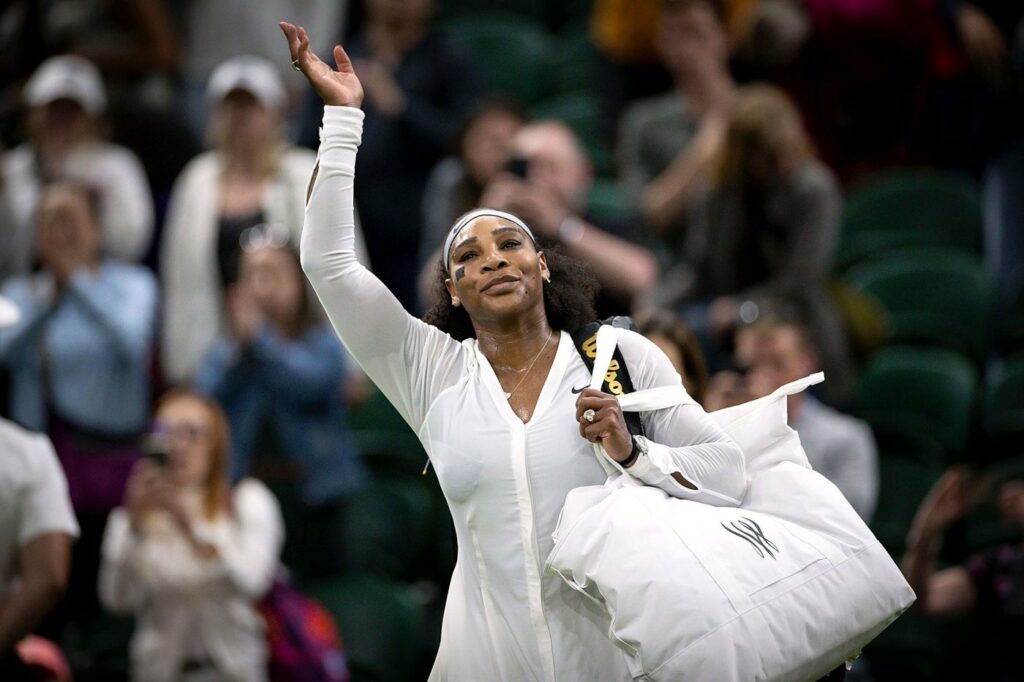 Serena Williams Prepares for an Evolution
Serena Williams has announced that she will be leaving the professional tennis arena, most likely following the upcoming US Open. Having started at the age of 14, her decorated 27 year career saw her win 23 slam grand final titles and four Olympic gold medals.
"Maybe the best word to describe what I'm up to is evolution. I'm here to tell you that I'm evolving away from tennis, toward other things that are important to me," says Williams. She has already spent the last few years setting up a venture capital company, Serena Ventures, and has invested in various organisations.
The retirement also gives Williams the opportunity to focus on expanding her family. "I never wanted to have to choose between tennis and a family. I don't think it's fair," Williams wrote. "If I were a guy, I wouldn't be writing this because I'd be out there playing and winning while my wife was doing the physical labour of expanding our family."
Williams' career had a greater impact outside of just playing tennis; she was a vocal activist that demanded sports journalism take a wider lens in reporting racial and sexist biases. Her success was the catalyst that encouraged brands to sponsor female athletes and level the playing field between male and female athletes. To read more on the triumphs and struggles she faced, check out our recent article: https://hortenzia.net/serena-williams-the-legacy-that-transformed-womens-tennis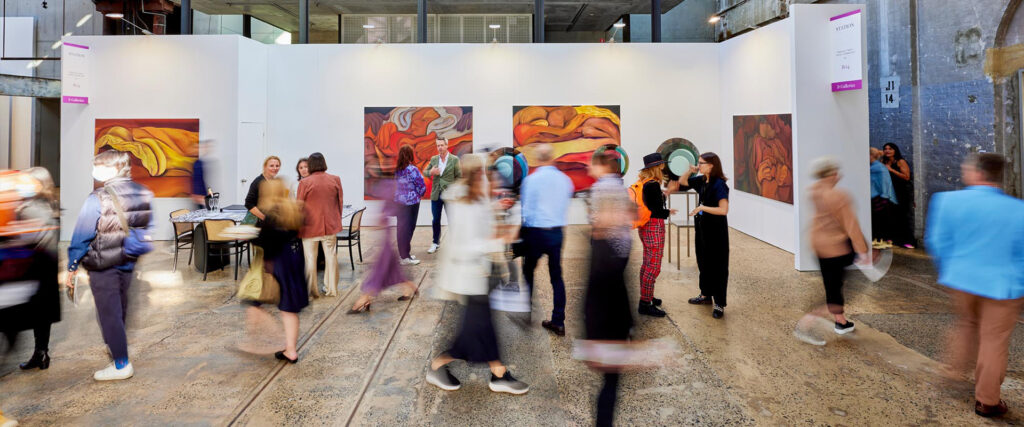 Sydney Contemporary Returns After 3 Years
Sydney Contemporary returns for the first time in person since 2019, including a comprehensive line-up of over 90 Australian and New Zealand galleries featuring the work of 450 artists across the world. The fair will be presented at Carriageworks and spread over four days.
The festival will give art collectors, industry professionals and the general public the opportunity to immerse themselves in art through a series of exhibitions, talks and performances. Some of the engaging activities hosted include the curated Talk Contemporary, Installation Contemporary, Performance Contemporary and Kid Contemporary programs. On Friday the festival presents Friday Art Night, complete with a range of events including a headline talk titled NFTs: Sizzle or Fizzle that will explore the recent NFT bubble burst and the potential for artistic exploration through NFTs.
The festival started yesterday and runs through to Sunday 11 September. Head to the website to see the full program and see what's on: https://sydneycontemporary.com.au/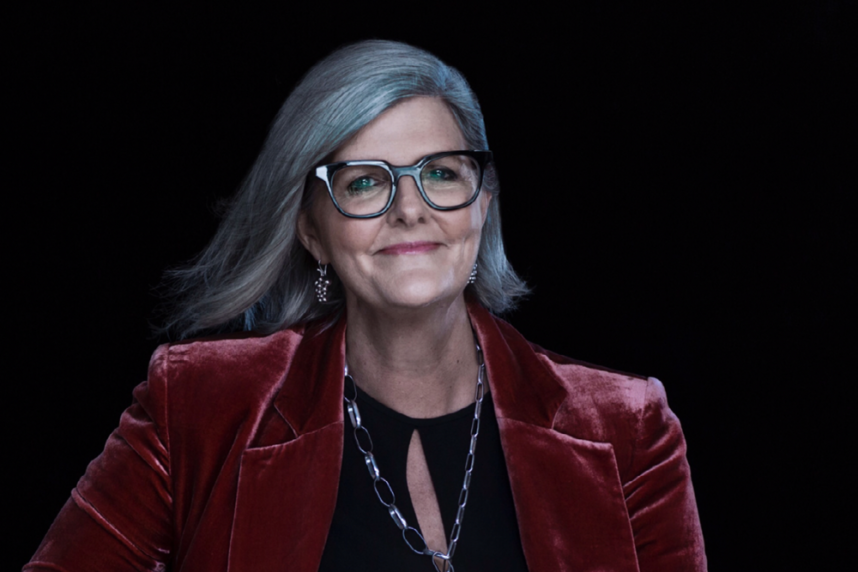 2022 Senior Executive Census by CEW shows CEO Gender Equality is 100 years away
The latest data from the Chief Executive Women (CEW) Census reveal that 16% of ASX300 firms had no women as part of their leadership teams, a statistic that shows that the progress made is slowly reversing. Previously this number had been 15% in 2021. It also revealed that of the 28 CEOs appointed last year, only four were women.
Bain & Company Partner Agathe Gross said, "The data trends show gender balance won't be achieved unless mid-career retention strategies are in place and strong talent pipelines and opportunities, particularly in line areas, are created for women to accrue suitable experience throughout their careers so they're ready to 'step up' into senior roles that typically act as 'feeder roles' when it comes to appointing CEOs."
At this rate it would take 100 years until there is a gender balance of 40% women in CEO positions in ASX300 companies. The data shows that a more proactive approach needs to be taken to achieve greater balance, not only to provide equal opportunity to women but data has also proven that companies with greater gender balance perform better economically as well.
The CEW Census data can be found here: https://cew.org.au/2022-cew-census-an-urgent-wakeup-call-ceo-gender-balance-100-years-away/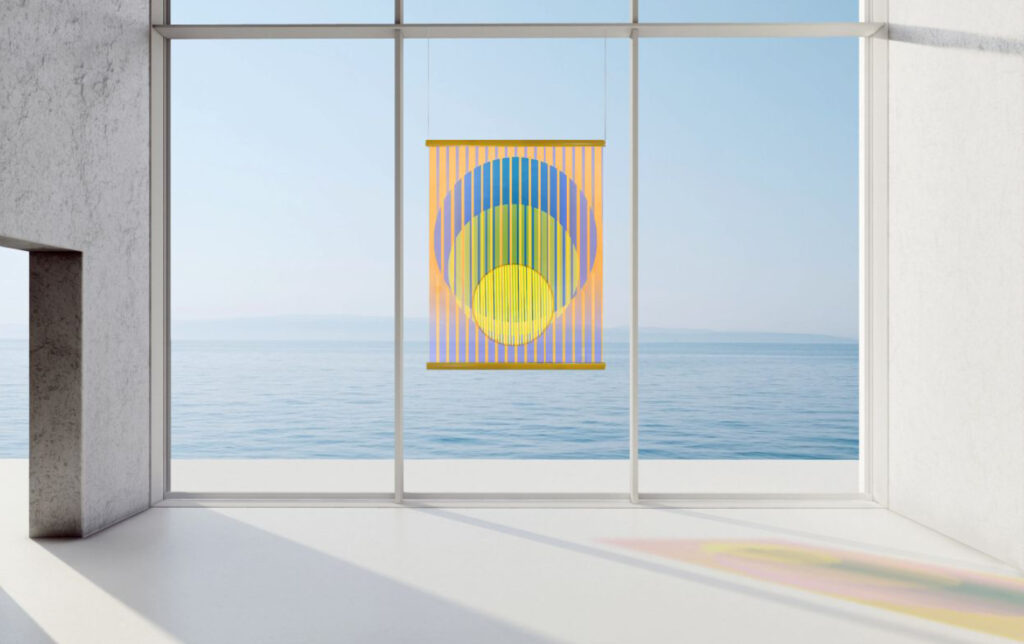 The Solar Biennale kicks off in the Netherlands
The first ever Solar Biennale wraps up its first of seven weeks at the Het Nieuwe Instituut in Rotterdam, exploring the potential of solar-powered design across a range of disciplines. Designers Marjan van Aubel and Pauline van Dongen conceived the idea with the hopes of challenging designers, architects and artists to integrate solar power into their works. The biennale seeks to answer the question, "How can we design a post-fossil future using the power of the sun?"
Current designs regarding solar power are always viewed through a technological and economic lens, with solar farms being rolled out to meet efficiency needs. However little consideration is given to the emotional, aesthetic and imaginative side of integrating solar technology into daily life. Throughout the two month biennale designers will engage in ways to create aesthetic and meaningful everyday living environments.
To read more on the Solar Biennale, head to their website: https://thesolarbiennale.com/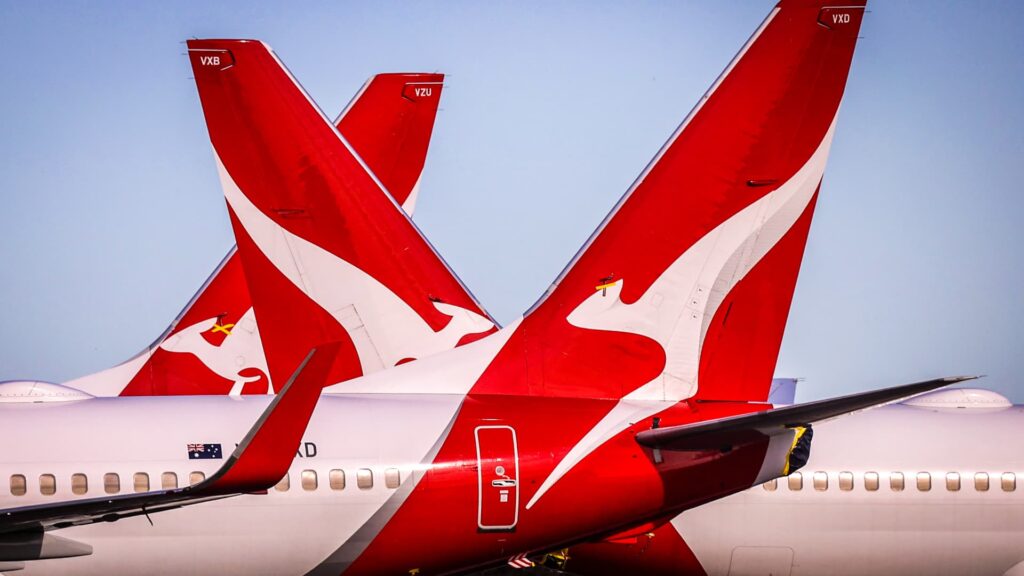 Qantas Continues its brand damage quest
Qantas has long been the airline of choice for many Australians, playing at the emotional and patriotic appeal through advertising and having built a reputation of trust and reliability. However a series of poor decisions by corporate throughout the pandemic resulting in frequently cancelled flights and poor worker conditions have turned customers against the brand in a period of a few short months. Compounded with the news of thousands of travellers stranded in Bali, Japan, Thailand and Singapore by subsidiary Jetstar, the damage to the Qantas brand is immense.
Qantas' cost-cutting measures throughout the pandemic served as the bitter beginning to their damaged brand reputation. Despite receiving $2 billion in JobKeeper funding from Australian Taxpayers, they forced redundancies on their workers which saw 35% of their engineers let go as they turned offshore for maintenance, yet during the same period high level executives received bonuses. Now the brand is struggling to meet demand and fill job positions, resulting in a peak level of cancellations.
Qantas' response to the rising issues haven't helped to calm the rising anger at the brand. CEO Alan Joyce is facing criticism from Qantas frequent flyer members for not detailing an action plan and instead continuing to flood their inboxes with automated emails about buying wine, insurance and other products.
As an iconic national brand, Qantas has always been proud to display its history as Australia's outback aviation pioneers that shipped supplies during WW2 and helped struggling Queenslanders during Cyclone Tracy. Consumer psychologist Adam Ferrier believes that "the current public relations issues Qantas is having are built off 100-plus years of being a really strong brand … this is a blip in the consumer psyche". He estimates that the damage to the brand will be short-lived and quickly forgotten, but only time will tell.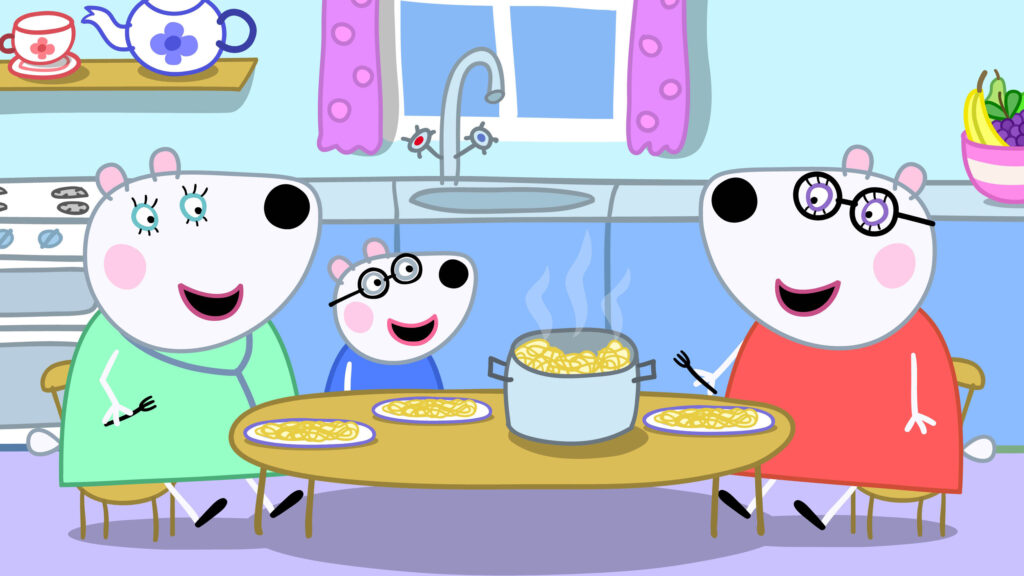 Peppa Pig Introduces More Inclusive Representation
British children's television show Peppa Pig has introduced its first same-sex couple following years of petitions for more LGBTQIA+ representation. Penny the polar bear introduces her two mums in a scene where the class is asked to draw pictures of their family. Peppa Pig has received criticism over the years for featuring a traditional nuclear family where the father works and the mother stays at home. The introduction of different family structures such as Penny's depicting the one mother as a doctor, is applauded by audiences for teaching children about a diverse range of family structures.