Over the last few weeks, the 2023 FIFA Women's World Cup in Australia and New Zealand consumed our sporting nation. The tournament has now become one of the most popular women's sporting events in history, and an incredible amount of records have been broken in attendance, viewership, merchandise and, of course, the Matildas' feats. The Matildas brand value during this time has soared from 25.8M USD to over five times that at 135.4M USD - now making it Australia's most valuable sporting team.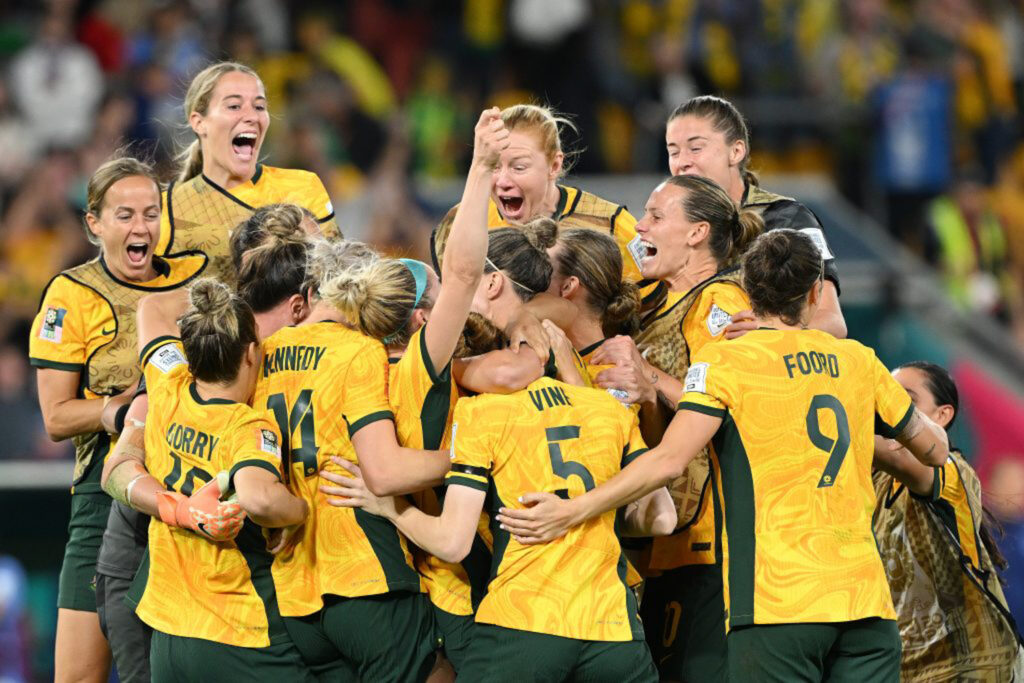 "What we've done has changed women's sport in Australia," explains Ellie Carpenter. "This is what we wanted to do. We wanted to inspire the next generation and pave the way for women's football in Australia."
The women who make up our national team, including the likes of the inimitable Sam Kerr, prodigy Mary Fowler, brick wall Mackenzie Arnold, clutch player Cortnee Vine and speedster Hayley Raso have all cemented their names in history, as well as every household across Australia. The team's success will spur generational change for women's football, and more broadly women's sport in Australia. We've seen changes and more opportunities for women in sport in recent times, like the introduction of pathways for young girls playing AFL, but are still fighting battles about pay equity, sponsorship, marketing, viewership and a general understanding and support of women in sport. The Matildas' performance at this year's World Cup has proven that when given opportunity, women's sport can not only be just as interesting and popular as men's sport, but can exceed it in just about every way - on and off the field.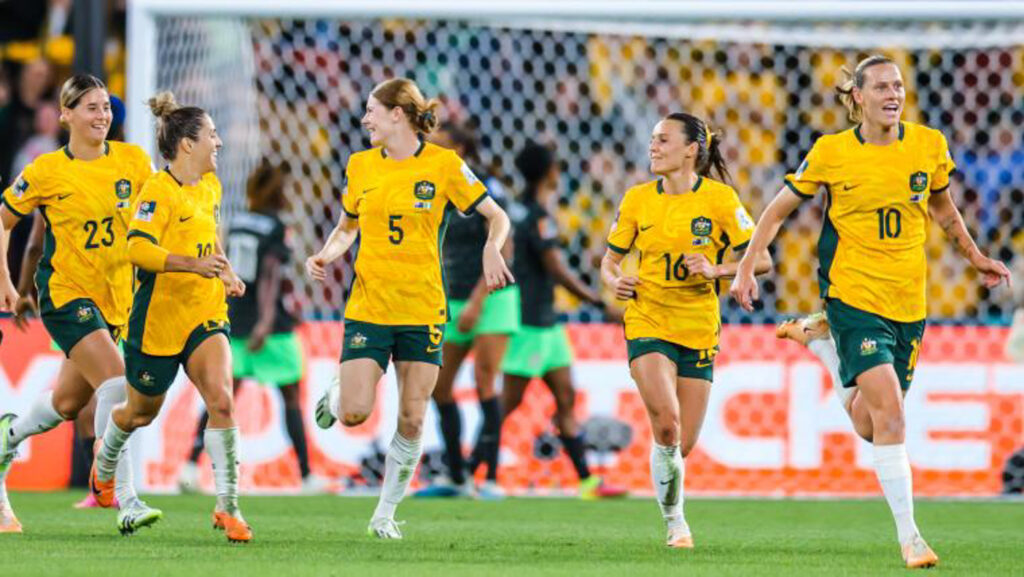 We often hear the same dull tropes about women's sport and the reasons for the inequalities and disparities in pay: women can't get paid as much because it's all about the sponsorship and advertising opportunities - and it's just not as popular; the quality of women's sport just isn't up to the standard of men's sport. These arguments bypass the system that has failed women and prevented them from being provided the opportunities that would allow them to have the same popularity and careers as men in sport. Young girls' pathways to professional sport are cut short, women who manage to make it to professional levels are paid below minimum wage and part-time wages, forcing them to gain other employment just to survive, and maternity rights, maternity leave and childcare aren't given a second thought. Sport isn't the only sector that fails women and treats them as second rate (read 'Invisible Women' where author Caroline Criado Perez states 'men are universal, women are niche') however, in 2023, it is one of the industries that gets away with blindingly sexist structures and even worse opinions.
Enter the Matildas. Prior to the World Cup tournament, the Matildas reached an agreement with Football Australia to secure the same minimum percentage of prize money and the same conditions as the Socceroos - the first women's team in the world to reach this agreement. In previous years, the Matildas were the first national sporting team to go on strike due to pay disparity, with the players paid a part-time wage in the lead up to the 2015 World Cup despite training full time and having a less successful men's team paid full time wages. For clarity, the Matildas were paid $21,000 compared to the Socceroos $200,000, with the Matildas ranked 9th in the world and the Socceroos ranked 54th. Seems legit. Before this, a former Vice Captain of the Matildas, Joey Peters, among others, required income support to live while playing at the highest level. Women's football is underfunded and under constant threat of further funding cuts. These stats sadly aren't surprising when we still have an ever-widening gender pay gap of 22.8%, with women earning an average of 77.2 cents to every man's $1.
This Women's World Cup is so important because it not only mocks any cynic, it proves what women in sport have been fighting for so long. And now, this proof will have a flow on effect that will forever improve the conditions of women's sport and the opportunities for young girls. Here's a breakdown of the impact of the Matildas and every team at the Women's World Cup: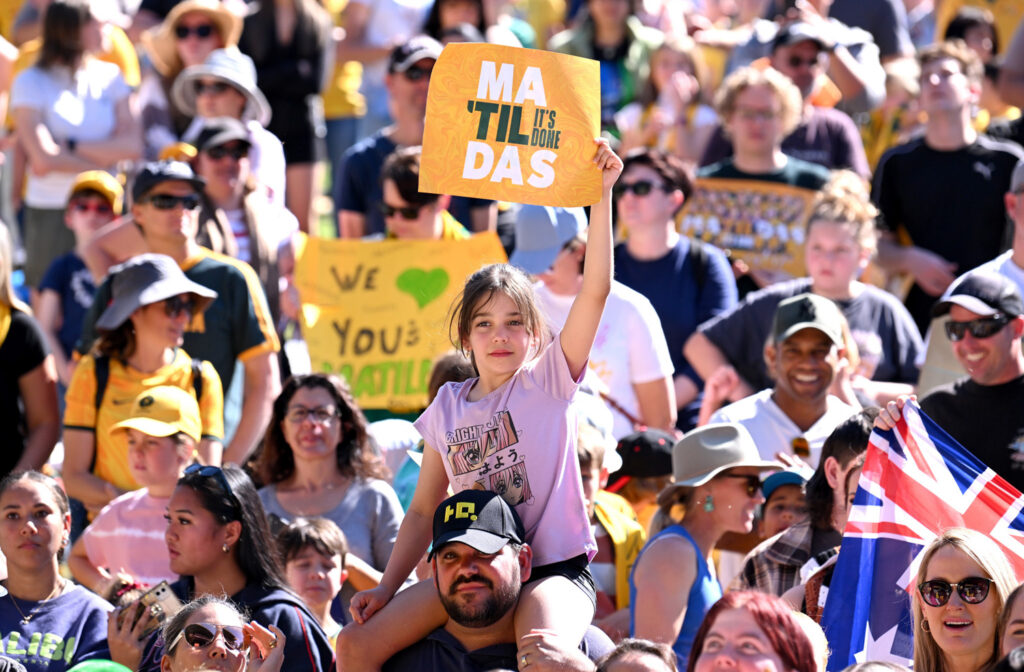 Attendance broke records for Women's Sport 
1, 978,274 people attended the Women's World Cup across Australia and New Zealand, almost double the amount of the last Women's World Cup in France
An average of 28,900 attended games across the 10 venues, which is 7,000 more than the 2019 WWC average
We had the highest ever attendance record of women's football in Australia, and one of the largest ever around the world.
Merchandise sales exceeded previous World Cups
Matildas jerseys have sold more than 13x more in Australia than the 2019 Women's World Cup.
Prior to the tournament even starting, Matildas jerseys already outsold the Socceroos jerseys for their 2022 World Cup.
The Asia-Pacific general manager of Nike, Ashley Reade, notes "to see Australians of all ages rally around the Matildas is a catalysing time for women's sport and these unprecedented jersey sales only cement their status as national icons."
TV viewership of the Matildas broke all time records
Matildas vs Lionesses became the most watched tv program since ratings began in 2001 - that include every single program on tv, not just sports. The game reached 11.15 million viewers in Australia (source) not including live sites, pubs and optus sports viewers. Metro viewership in Melbourne also broke records as did streaming viewership.
Prior to the semi-final, the Matildas quarter-final against Les Bleues smashed records with 7.2 million viewers (source)
The Matildas broke records on the field
The Matildas are the first Australian soccer team to reach the semi-finals in a world cup (men's and women's)
The Matildas epic 20 penalty shootout with France is the longest penalty shootout ever in a World Cup (men's and women's)
The Matildas finishing 4th is the best result of any Australian football team in the World Cup (men's and women's)
They even broke the record for the loudest cheer ever recorded at Brisbane Stadium in their quarter-final win.
In addition to all of these records, Chloe Kelly's penalty for England in their match against Nigeria was not only the fastest shot recorded at the Women's World Cup at 110.79km/h, it was also more powerful than any men's Premier League shot last season.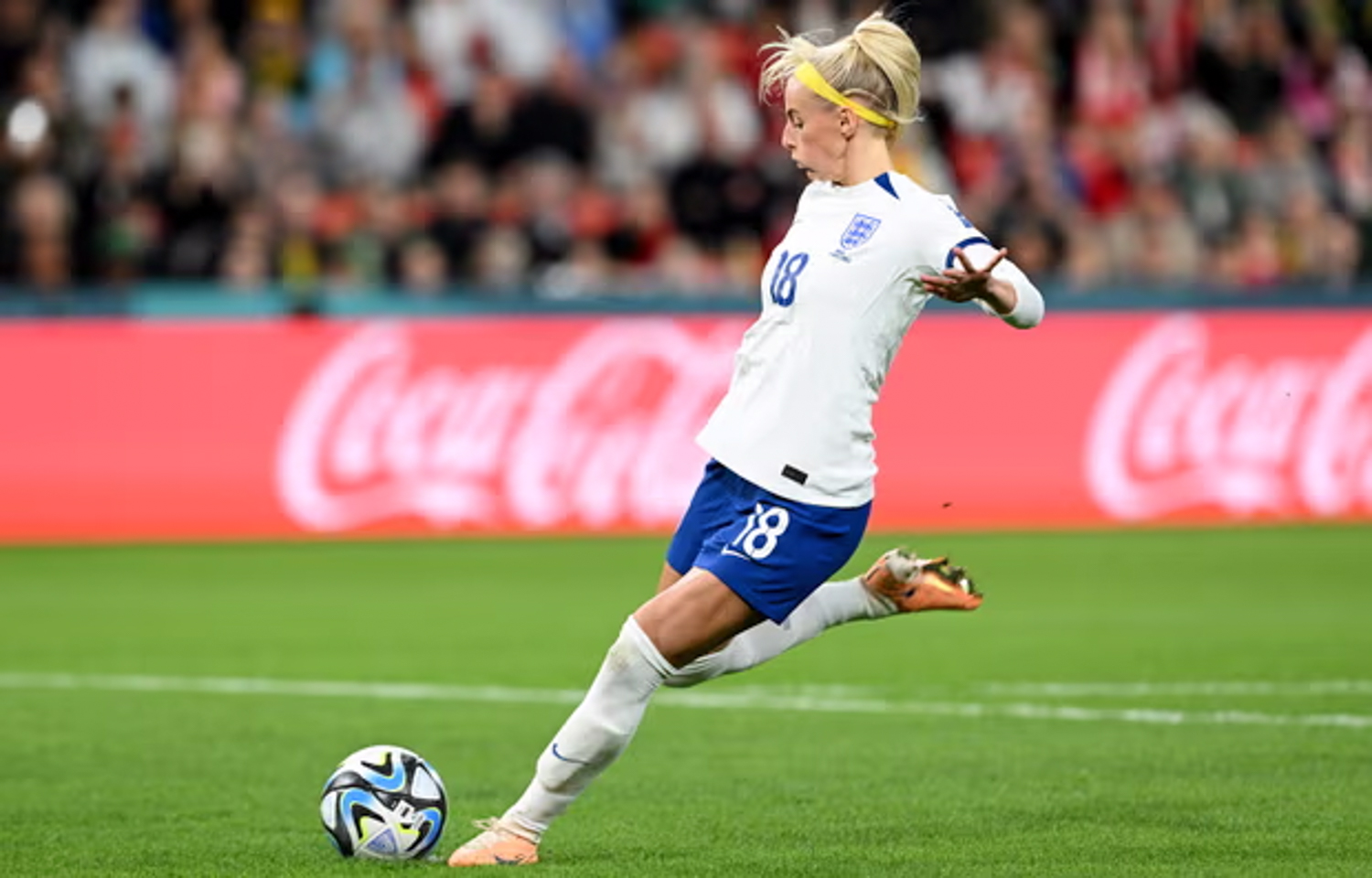 However, there still is a way to go. Although the prize pool for this Women's World Cup amounts to almost three times more than the previous Women's World Cup, it is still a third of the men's total prize pool for the Qatar World Cup. And although Matildas had the whole country cheering them on, girls and women in football are still not provided enough support at fundamental stages in their development. Even during this monumental world cup, we had the President of FIFA describe equal pay as a slogan, instruct women that inequity can be changed by their own hand, and tell women they need to convince men of their fundamental human rights. Not to mention the Spanish FA President Luis Rubiales inappropriately touching and kissing the women who won Spain the World Cup during the biggest career moment of their lives, including forcefully kissing player Jenni Hermoso on the lips.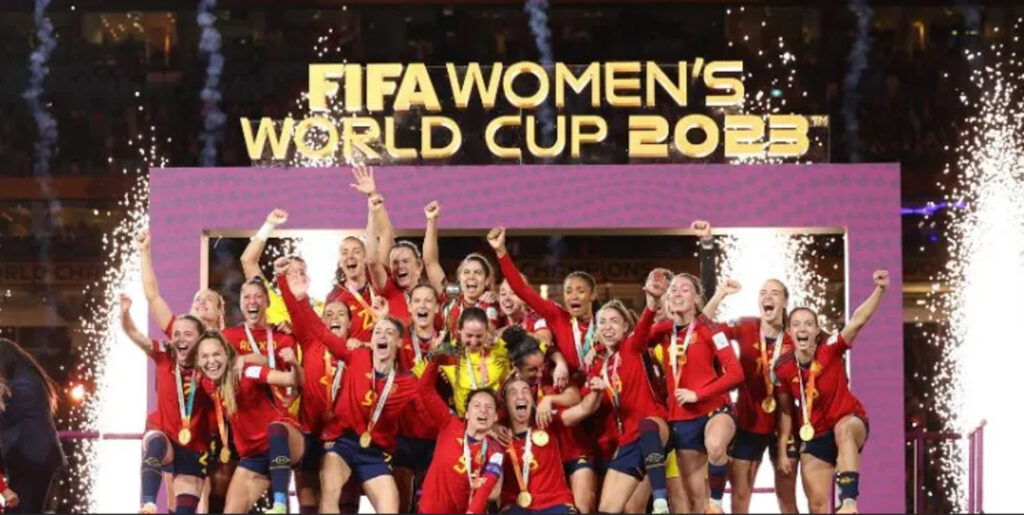 So what's next? Where do we go from here? How do we continue to support women in sport?
"We are at a watershed moment. A point of no return, where the enthusiasm for women's sports is poised to become an indomitable force. With the right momentum, the leagues will flourish, and the athletes will ascend to greater heights, much like their counterparts in men's sports." Petra Buchanan on Women in Media (source)
In the last week, the announcements have been aplenty in the world of women's sports.
The A-league announced the start of the Liberty A-League a week before the men's A-league commences - giving the women a standalone weekend in an attempt to break the domestic attendance records off the back of the Matilda's performance.
The Australian government announced 200 million dollars in funding for women's sport, including the launch of the Play Our Way program which will promote equal access, improve the sporting facilities for women and girls, and support grassroots initiatives for women and girls to engage, stay and participate in sport throughout their lives. The announcement also includes a review of online broadcasting and anti-siphoning laws to provide access for key sporting events. However, the Australian Professional Leagues have spoken about the exclusion of funding for the Liberty A-League, with every Matildas player coming up through this league despite the lack of funding causing it to run at a loss. "Our ask is for $12m which is 5% of the federal funding for an AFL stadium in Tasmania. $12m which would benefit hundreds of female players, thousands of girls and millions of Australians who have seen what is possible through football this month." APL CEO Danny Townsend
The Queensland government announced they would invest $37 million in women's sport, an increase in the Queensland government Inclusive Facilities Fund from $10 million to $30 million, and an increase of funding to the Queensland Women's Football Legacy Fund. They've even promised a women's football statue at the stadium.
The AFL announced equal prize money for AFL and AFLW competitions - the absolute least they could do but we can still chalk it up as a win. If you want an example of the disdain for women in sport - and in general - just read some of the comments on the announcement posts.
The Wallaroos demanded equality, with unfair treatment, part-time wages, a part-time coach and lack of promotion by Rugby Australia, who have so far only responded with the addition of a women's high performance manager - who, unsurprisingly, is a man.
And while governments and sporting associations have the power to fund and equalise, we have the power to educate ourselves, support community and league women's sport, and provide opportunities for a new generation of girls in sport. Here's some things you can do to ensure women's sport continues to have an impact:
Attend and watch the games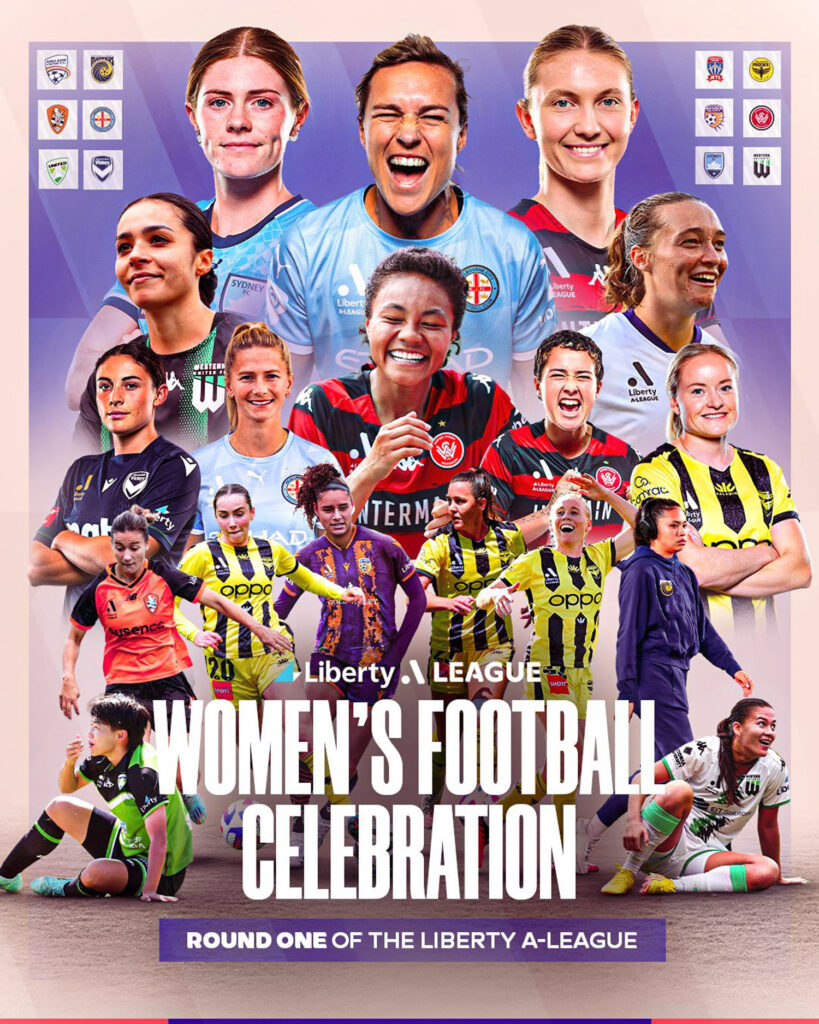 The Liberty A-league commences on October 13 for a standalone weekend of women's football. Season passes to the Liberty A-league are free for kids under 16, and you can even see superstar penalty scorer Courtney Vine playing for Sydney FC.
If you can't attend, or maybe you want to watch your newest crush Sam Kerr, you can sign up for streaming platforms to watch the games. The A-league is on Paramount Plus, while Sam Kerr and 9 other Matildas play for the English Women's Super League that streams on Optus.
In 9 days, we have the new season of the ALFW beginning, and after six seasons this will be the first season with all 18 teams included. You can see the fixture and get tickets here
Read all the books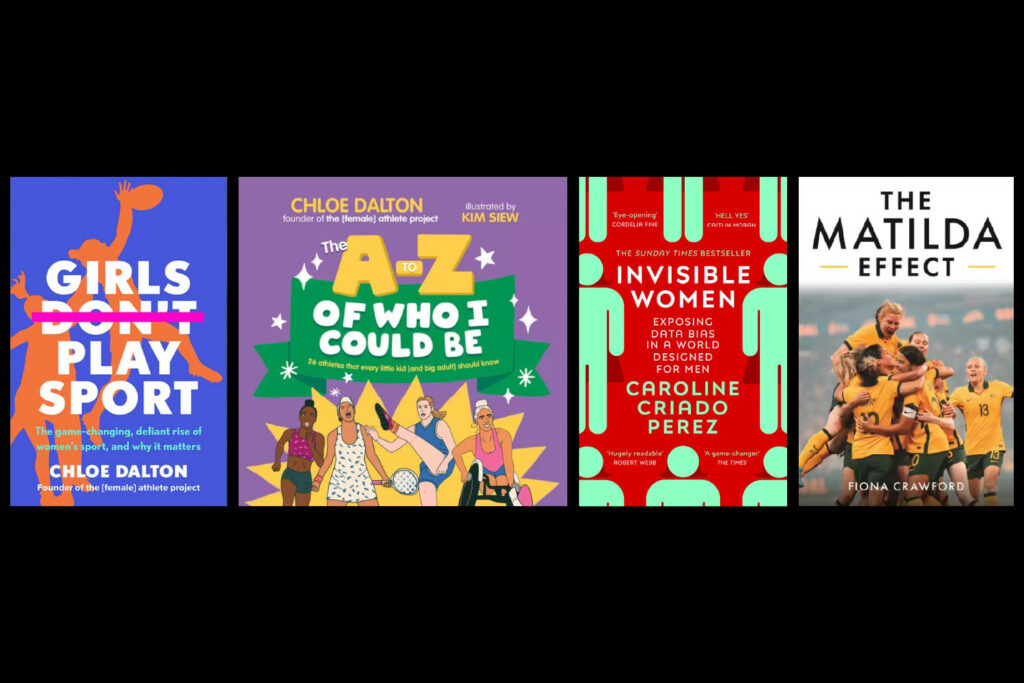 Sign your kids up to Sam Kerr Football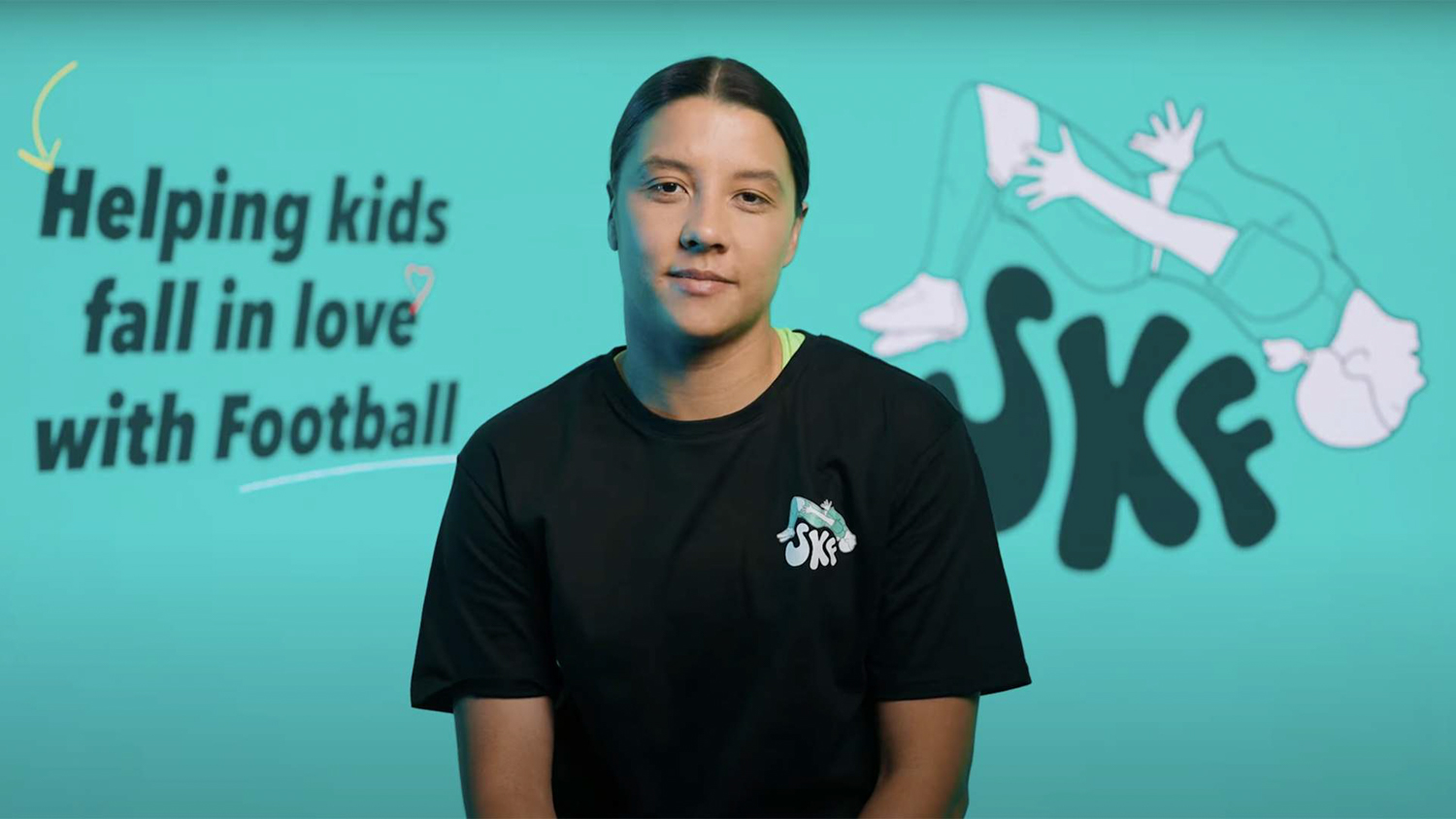 "The legacy is what you do off the pitch."
Sam Kerr has just launched the Sam Kerr Football Academy to support kids aged 3-14 to build their football skills, confidence, resilience, expectations and knowledge. Sam Kerr Football will provide players with a world-class program to be delivered by high-quality coaches, all with a focus on ensuring that young players fall in love with football the same way I have.
Whether the same interest in women's football or women's sport in general continues, the Matildas have paved the way for women's sport to take up space in Australia. The arguments can no longer be made that women's sport isn't as popular, isn't as skilled, isn't as interesting and can't bring in the ratings and sponsorship. They've proven to Australia what they have known all along - that they're just as good as men, if not better.