Emergency Dollhouse
An immersive labyrinth in a four level Georgian building where one thing is clear – you can't just be a voyeur, you must participate.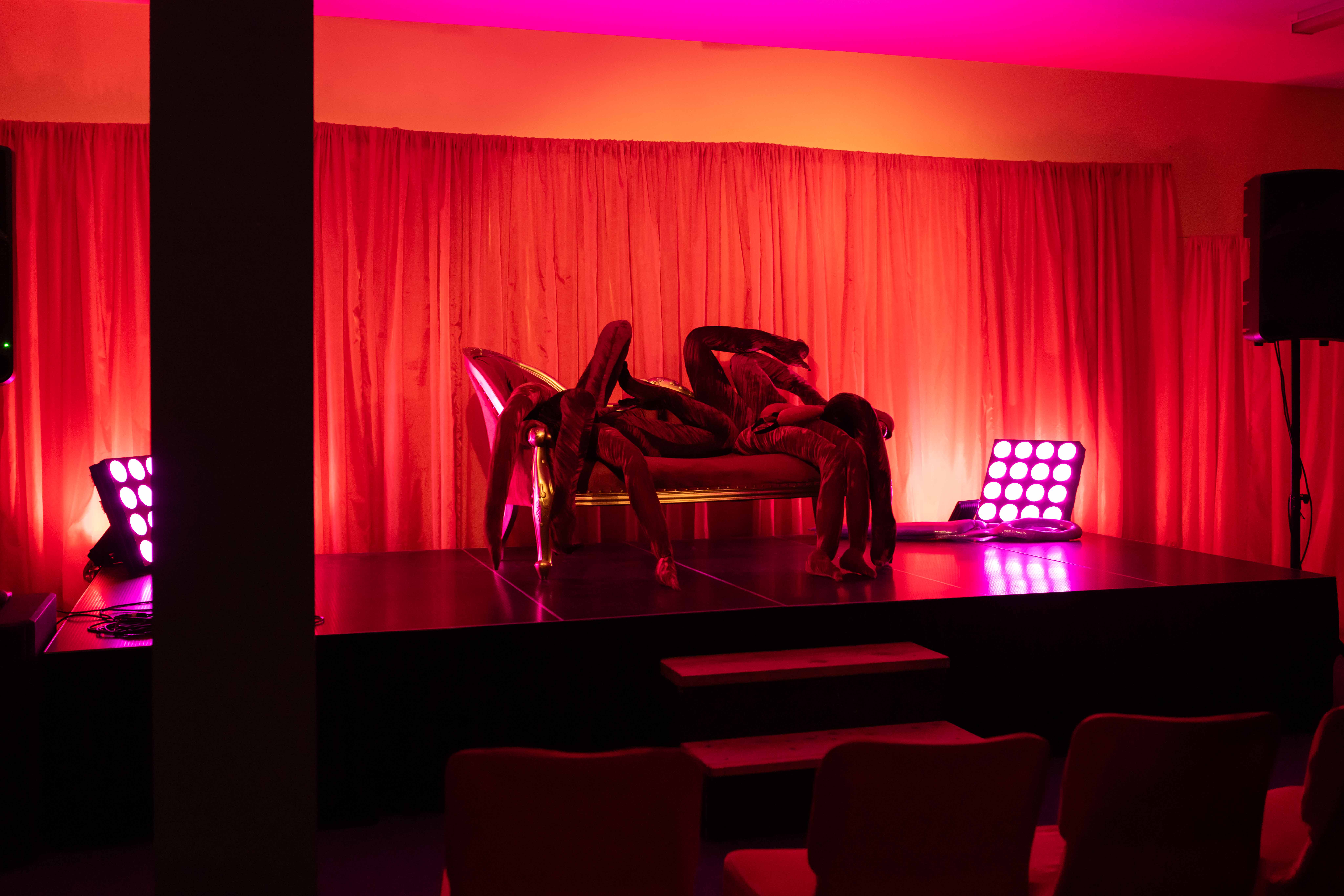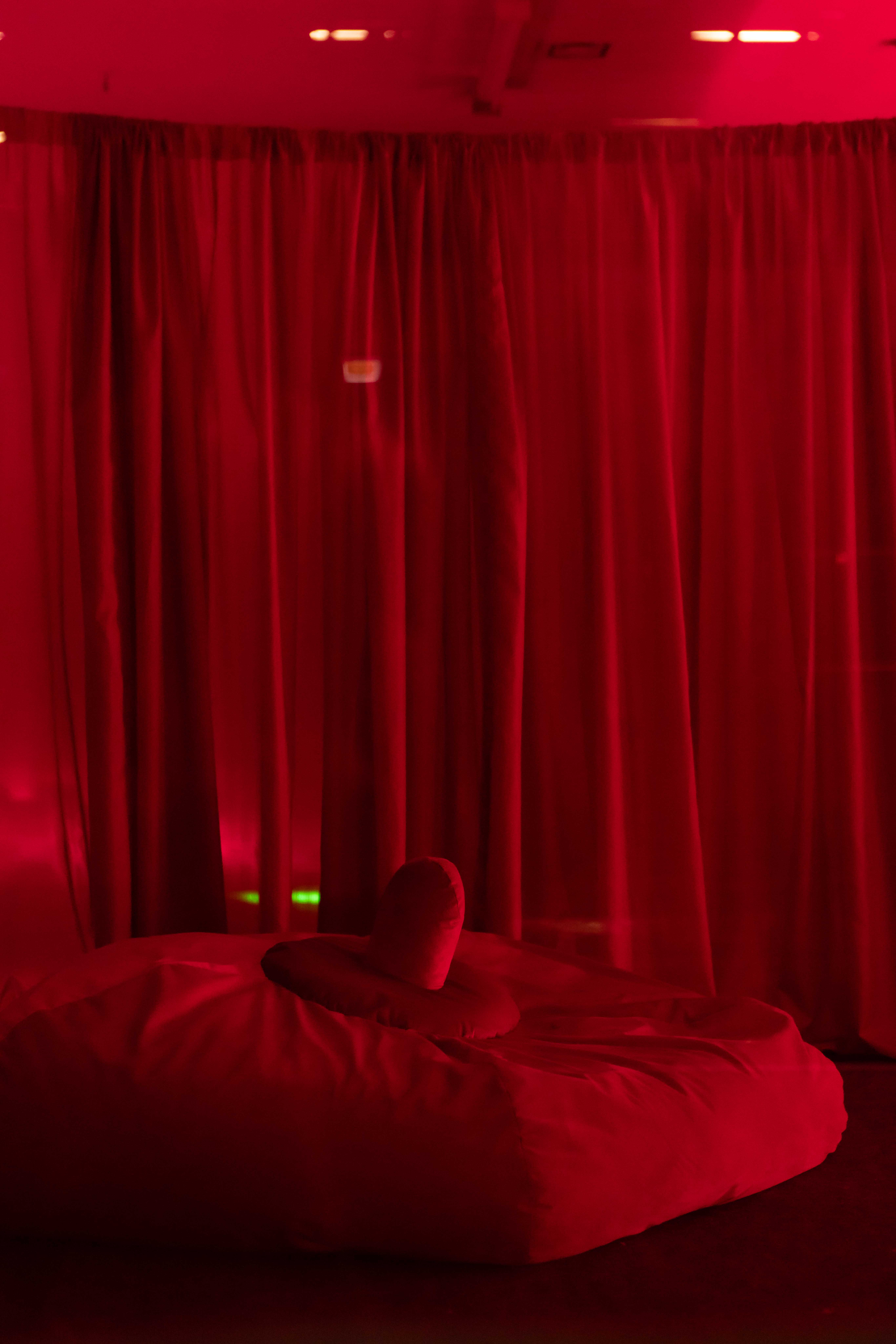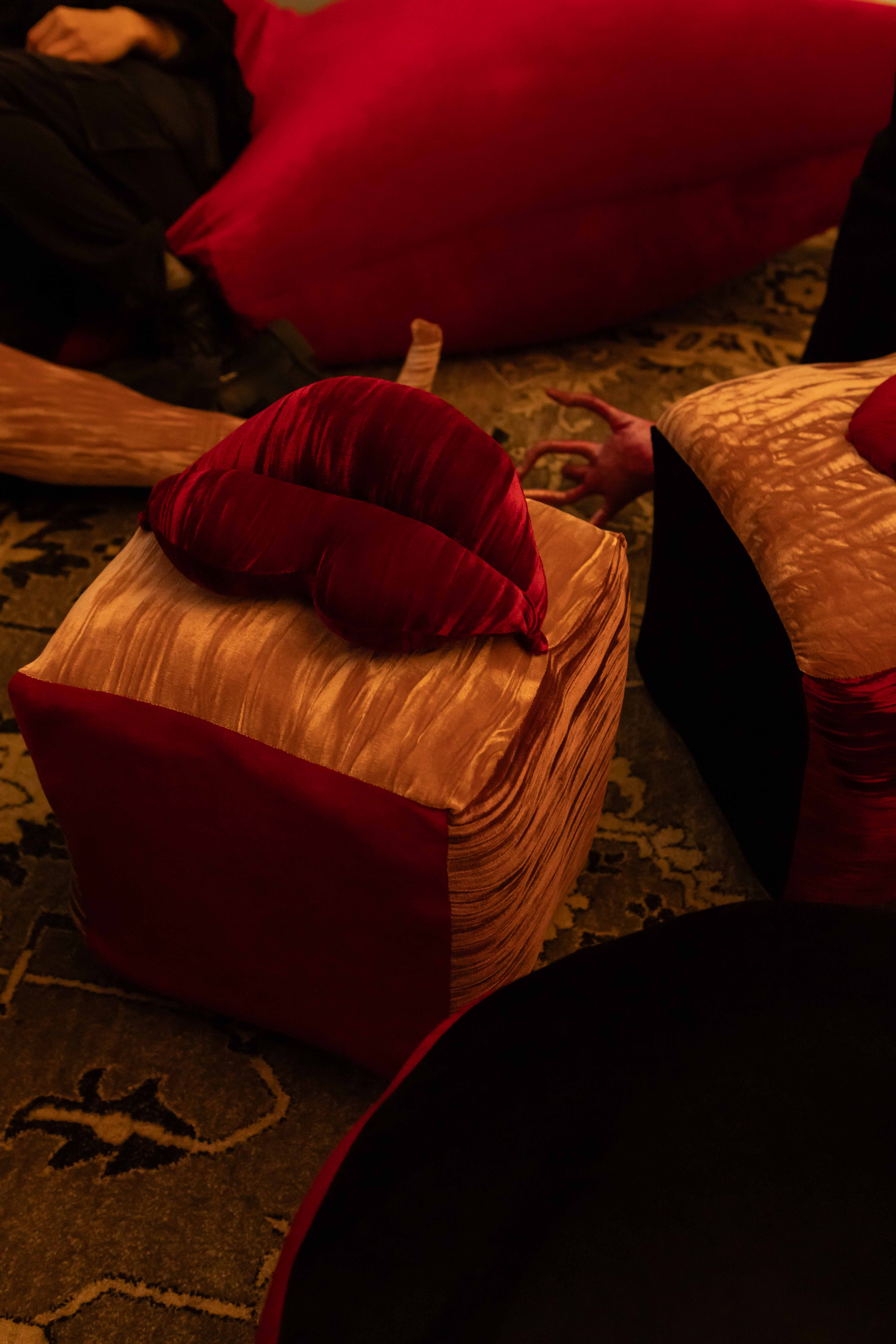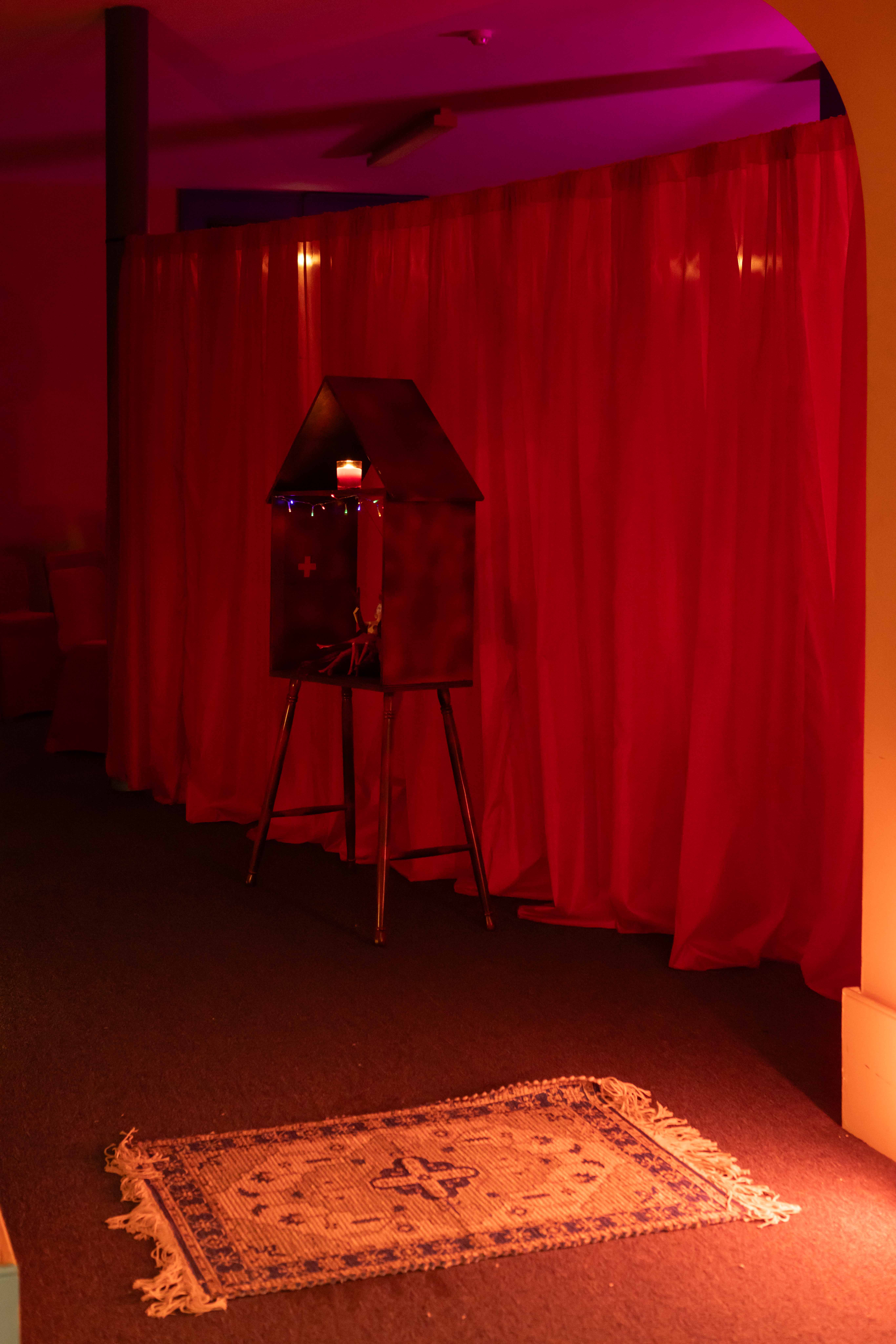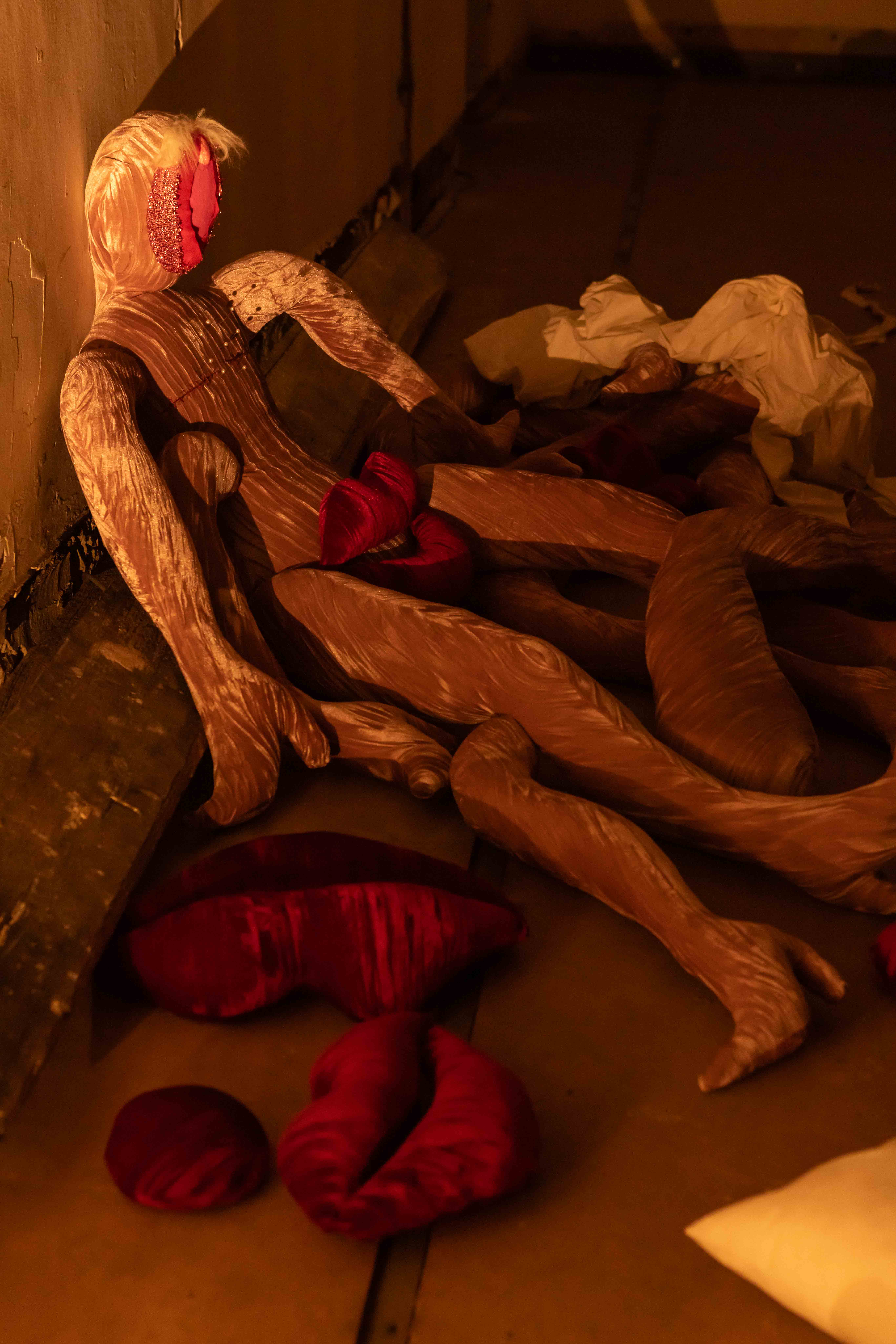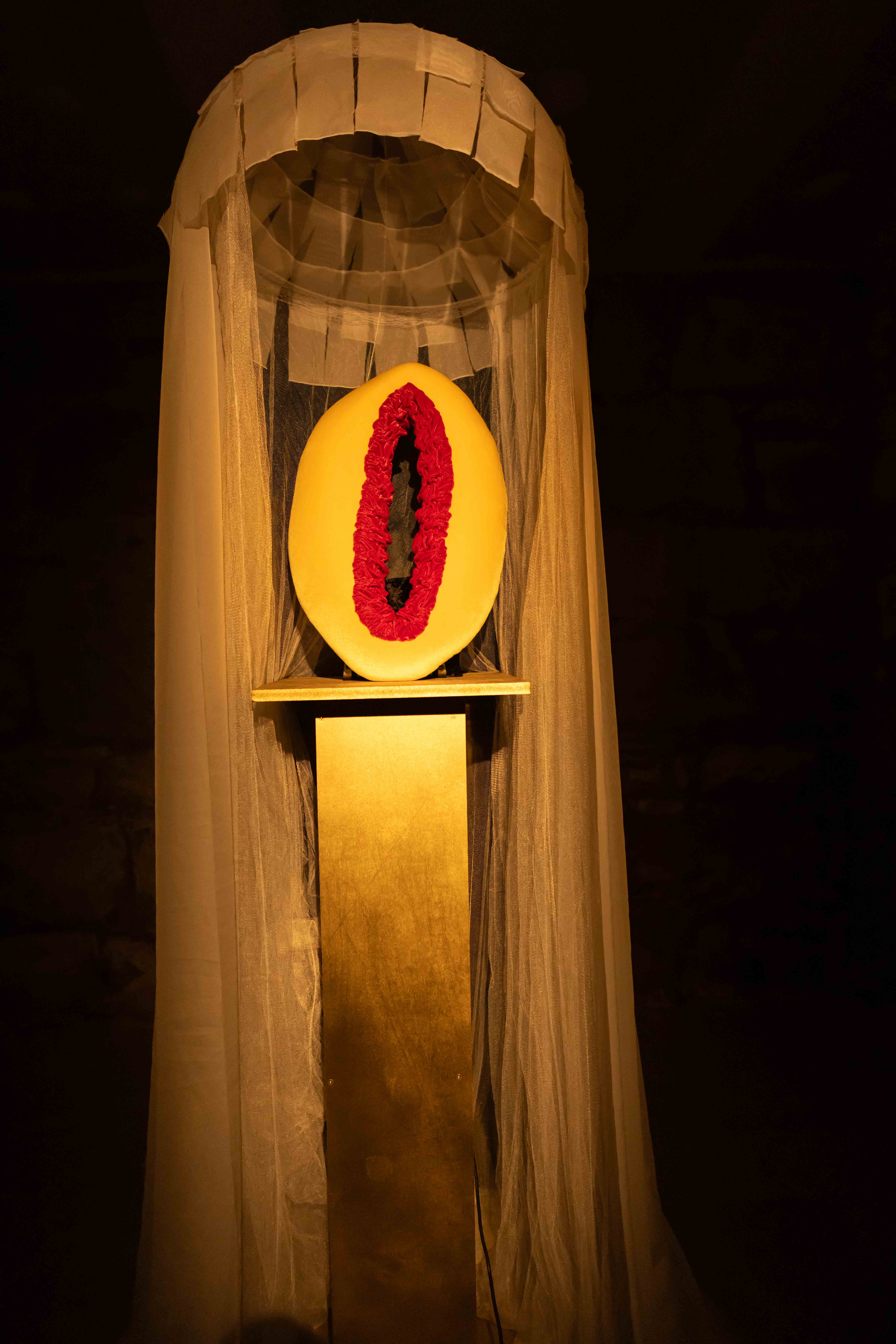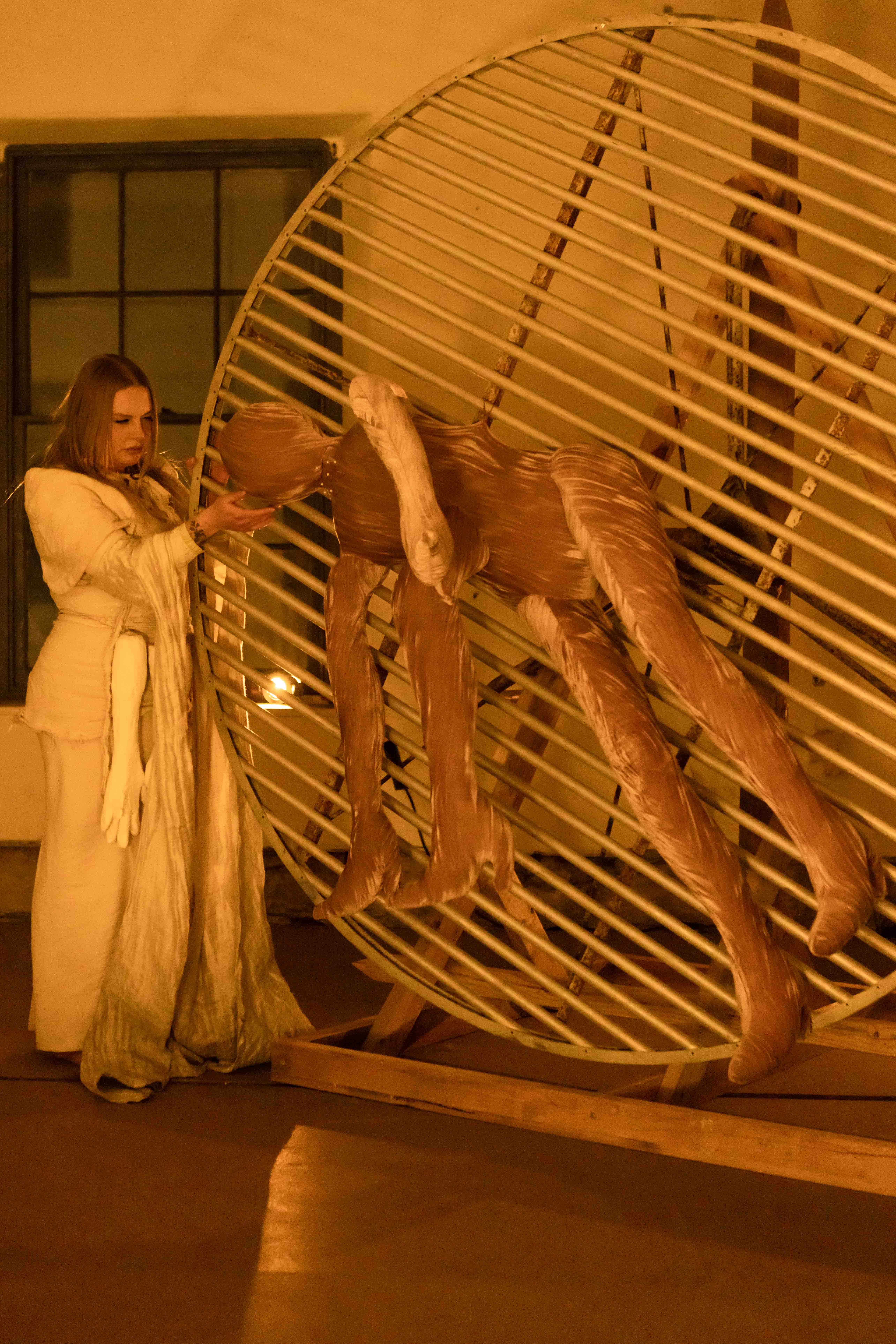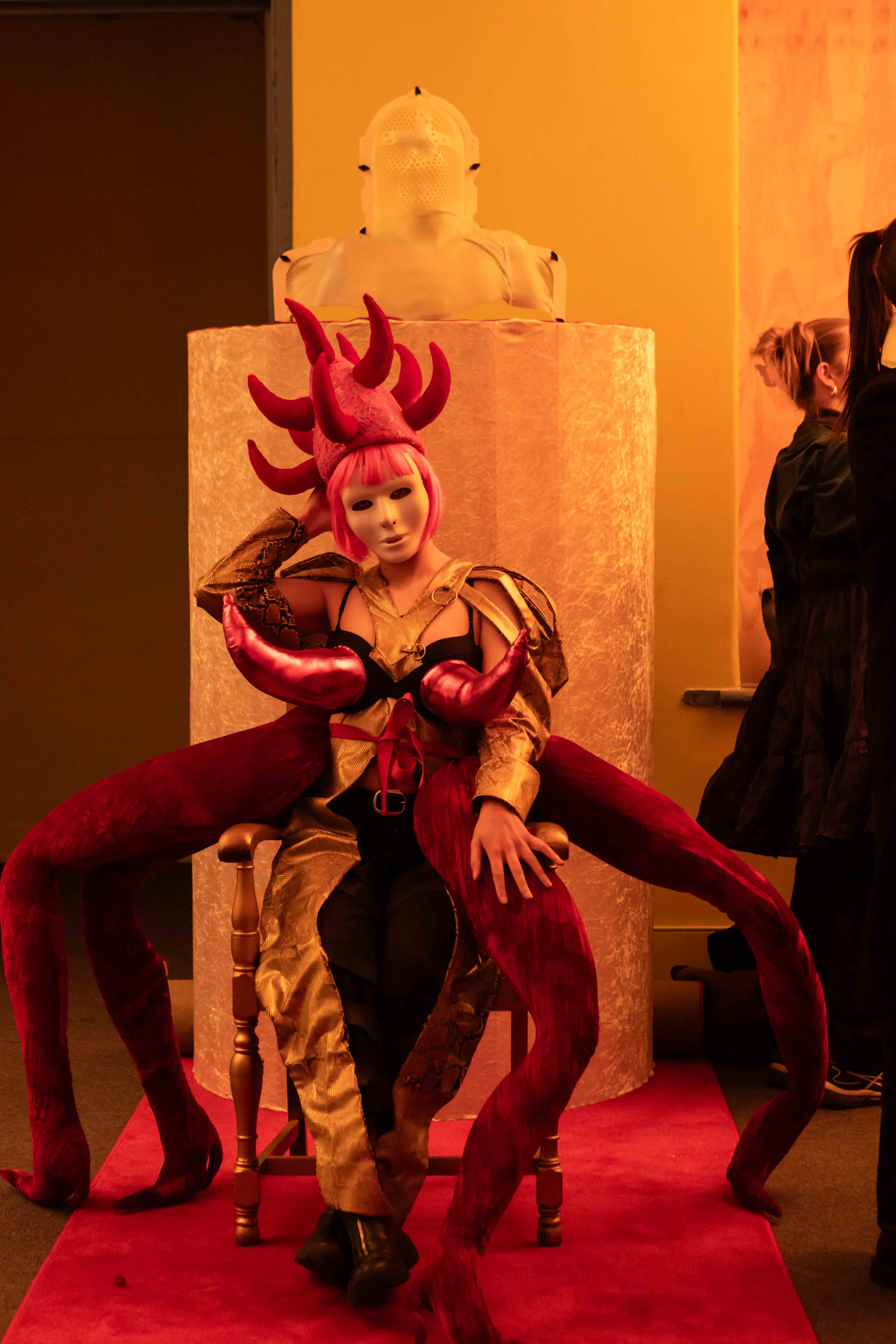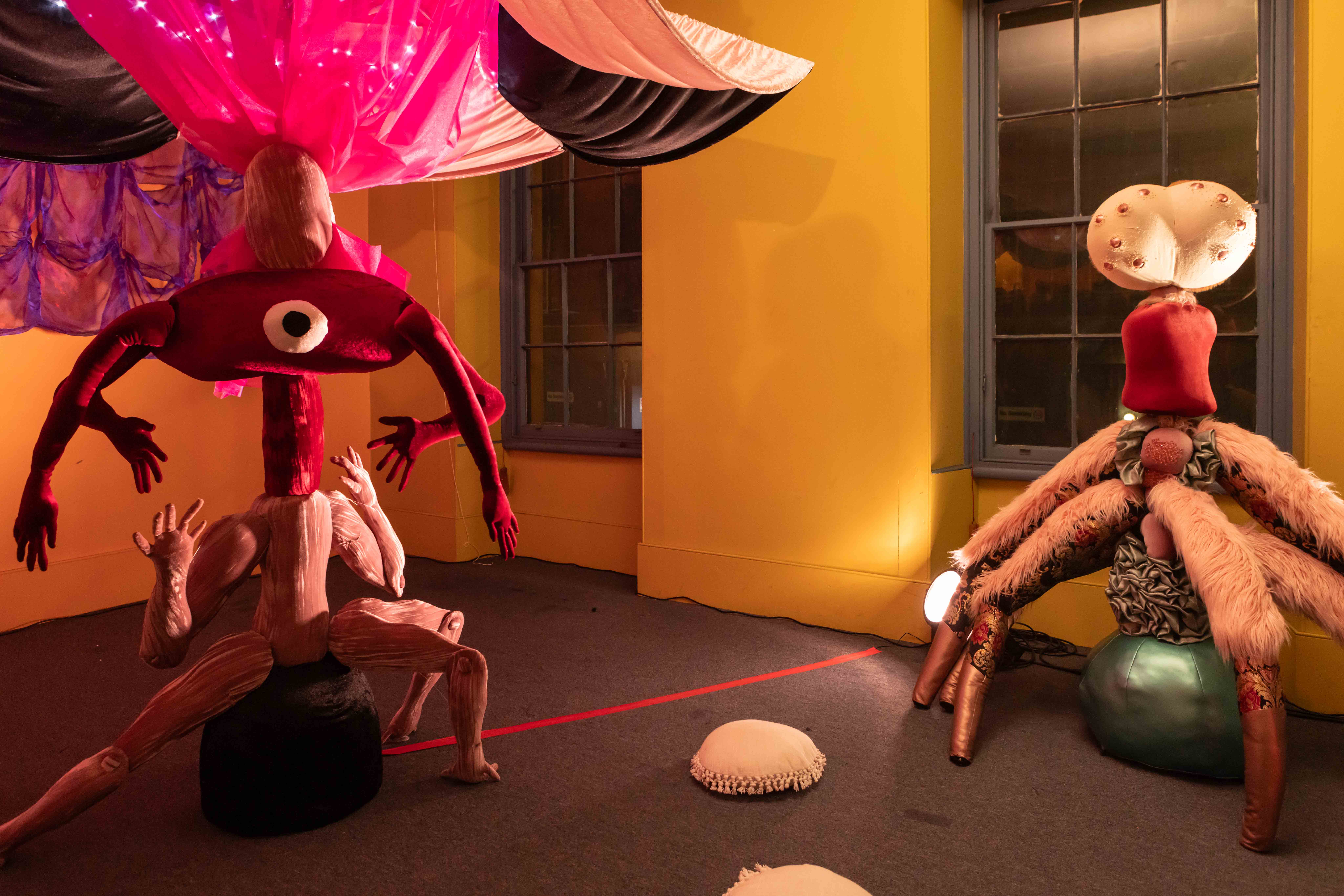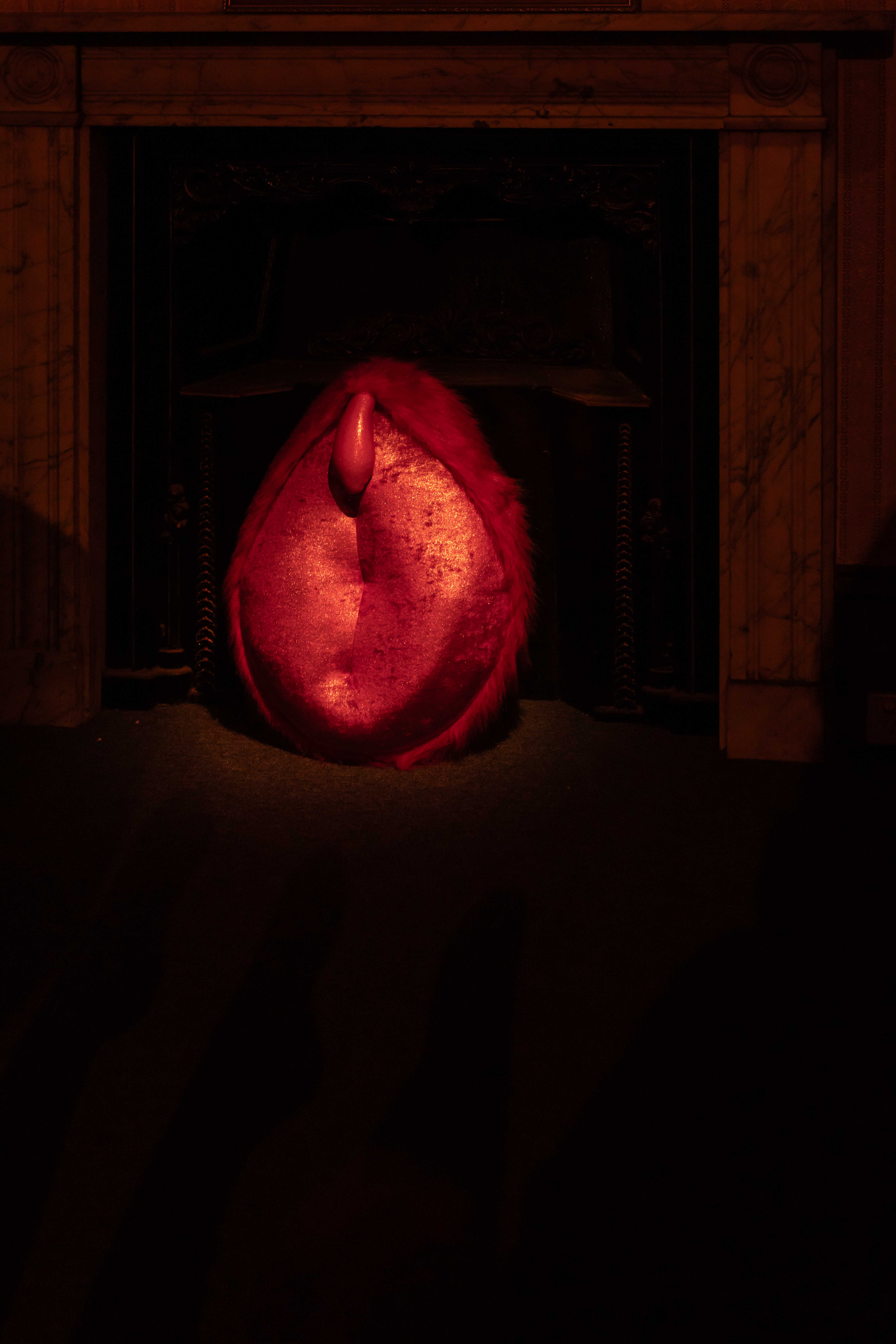 Interfacial Intimacies
A series of portraits and anti-portraits confront the tensions of our networked personalities—our shadows, our masks, our shame at Plimsoll Gallery.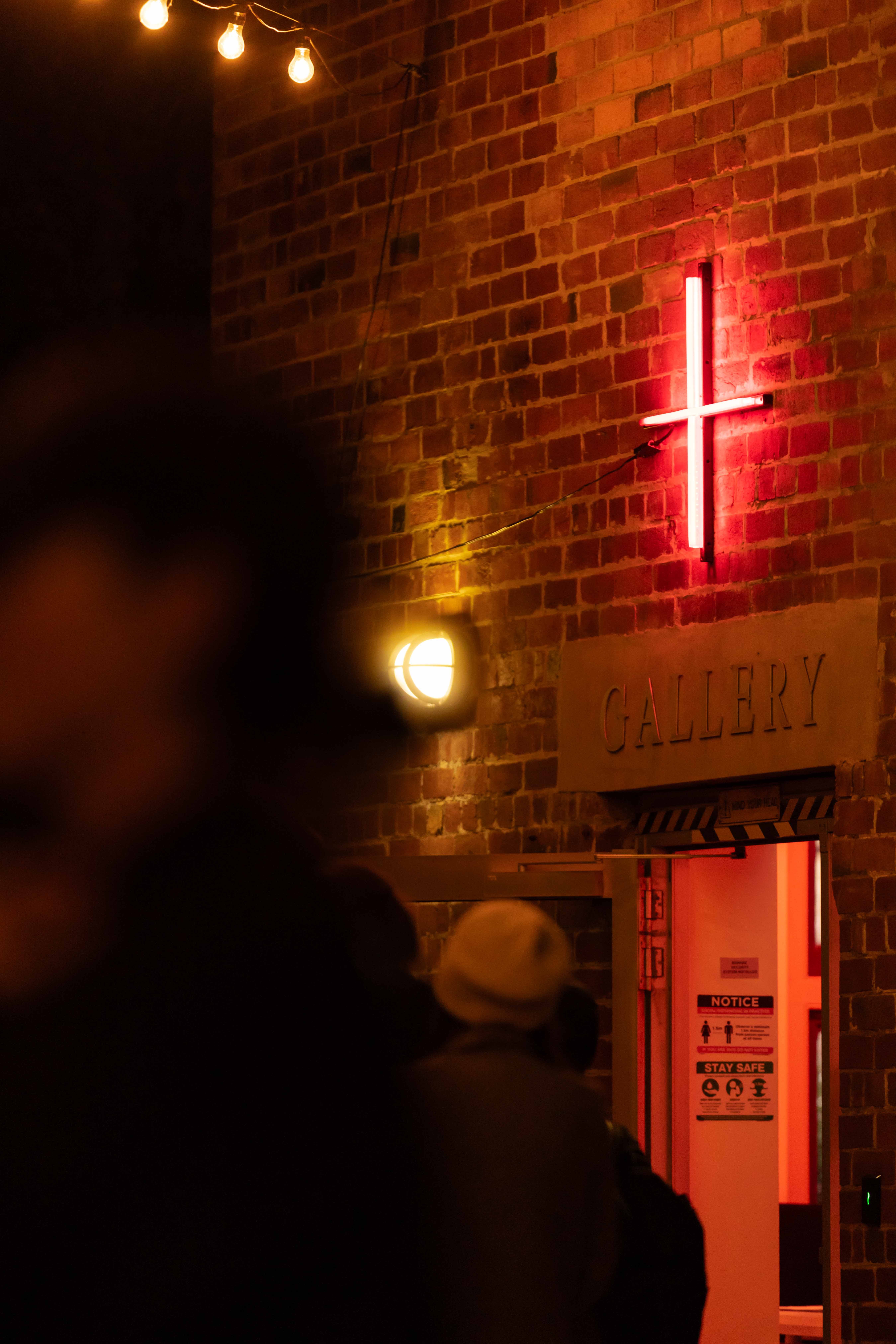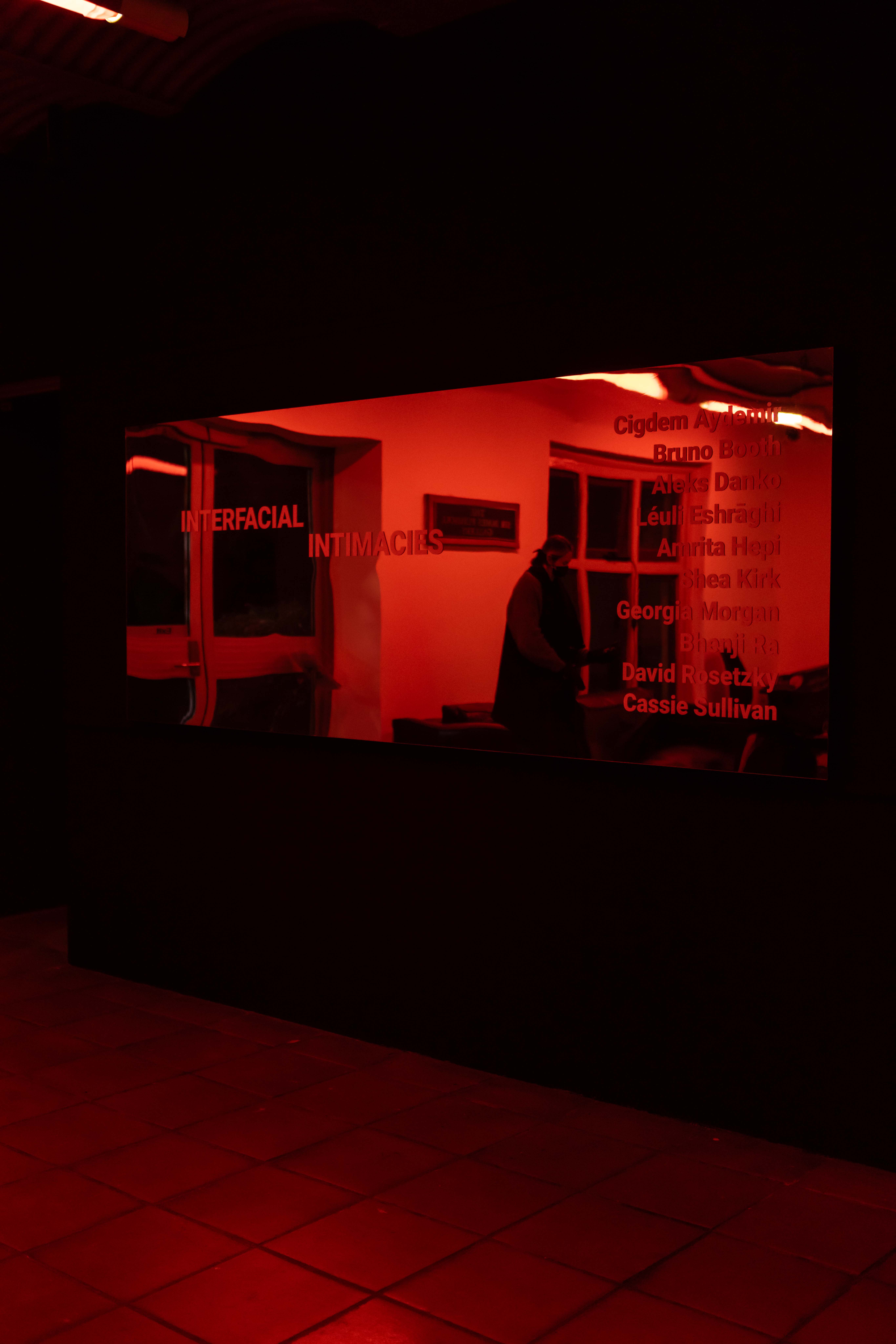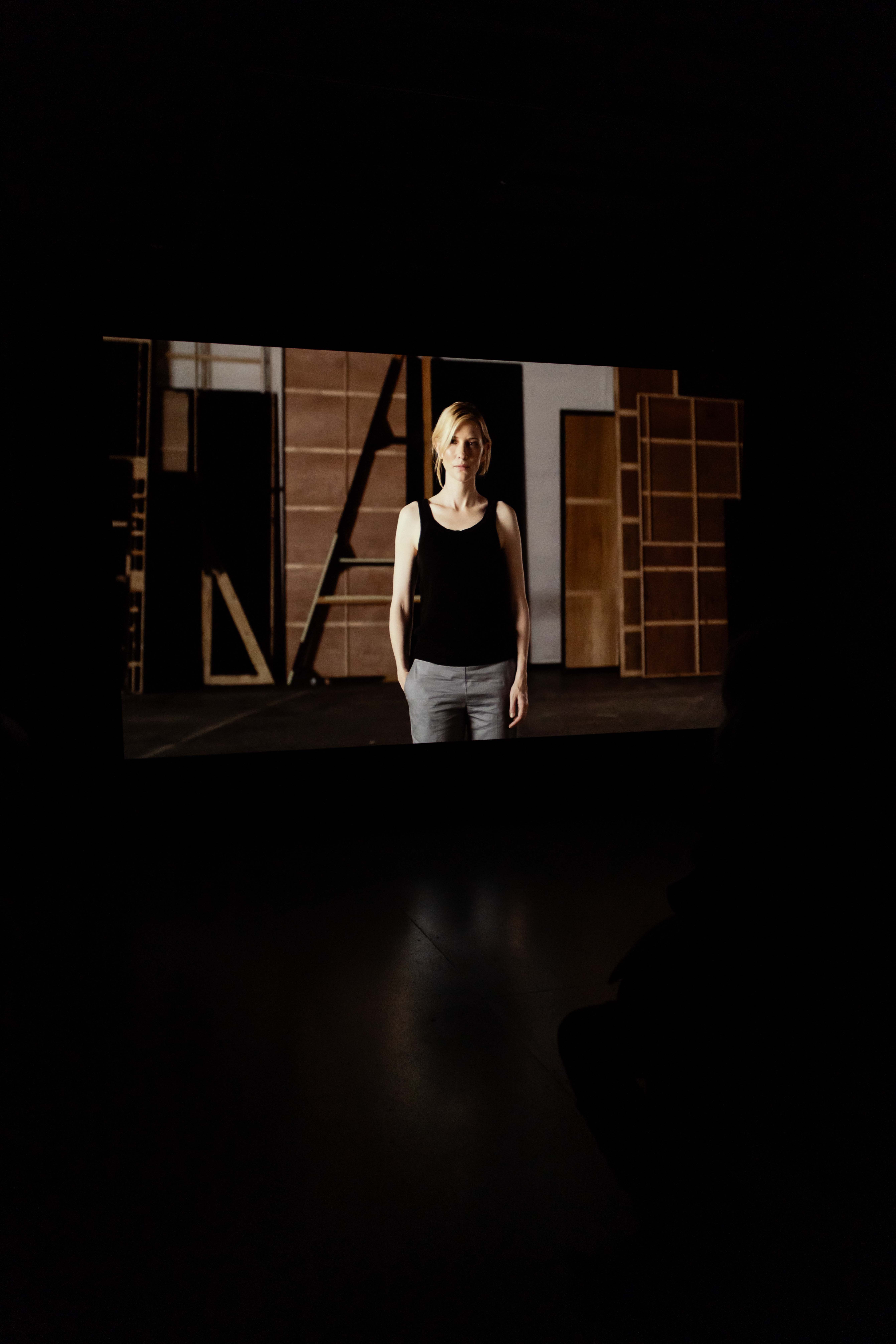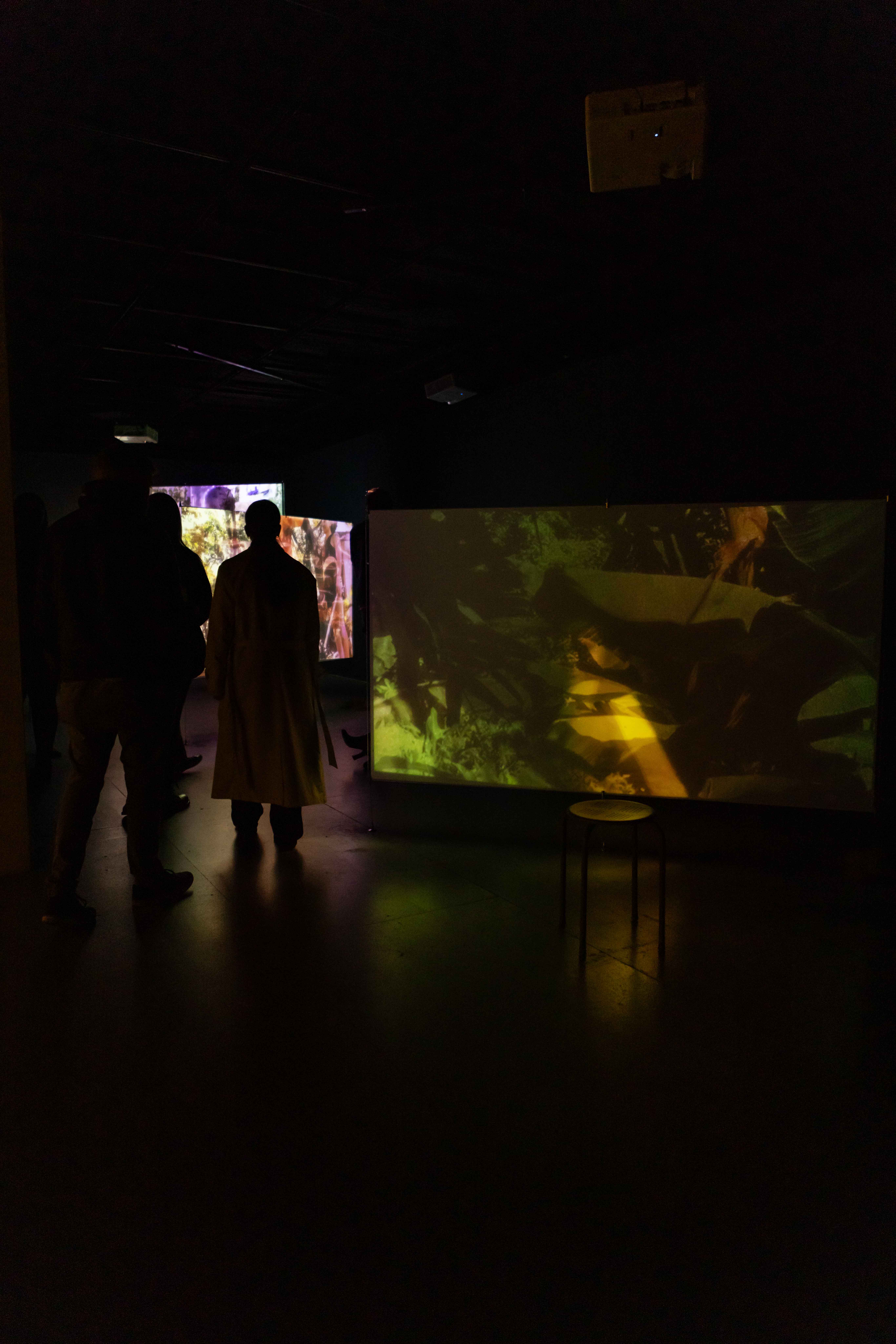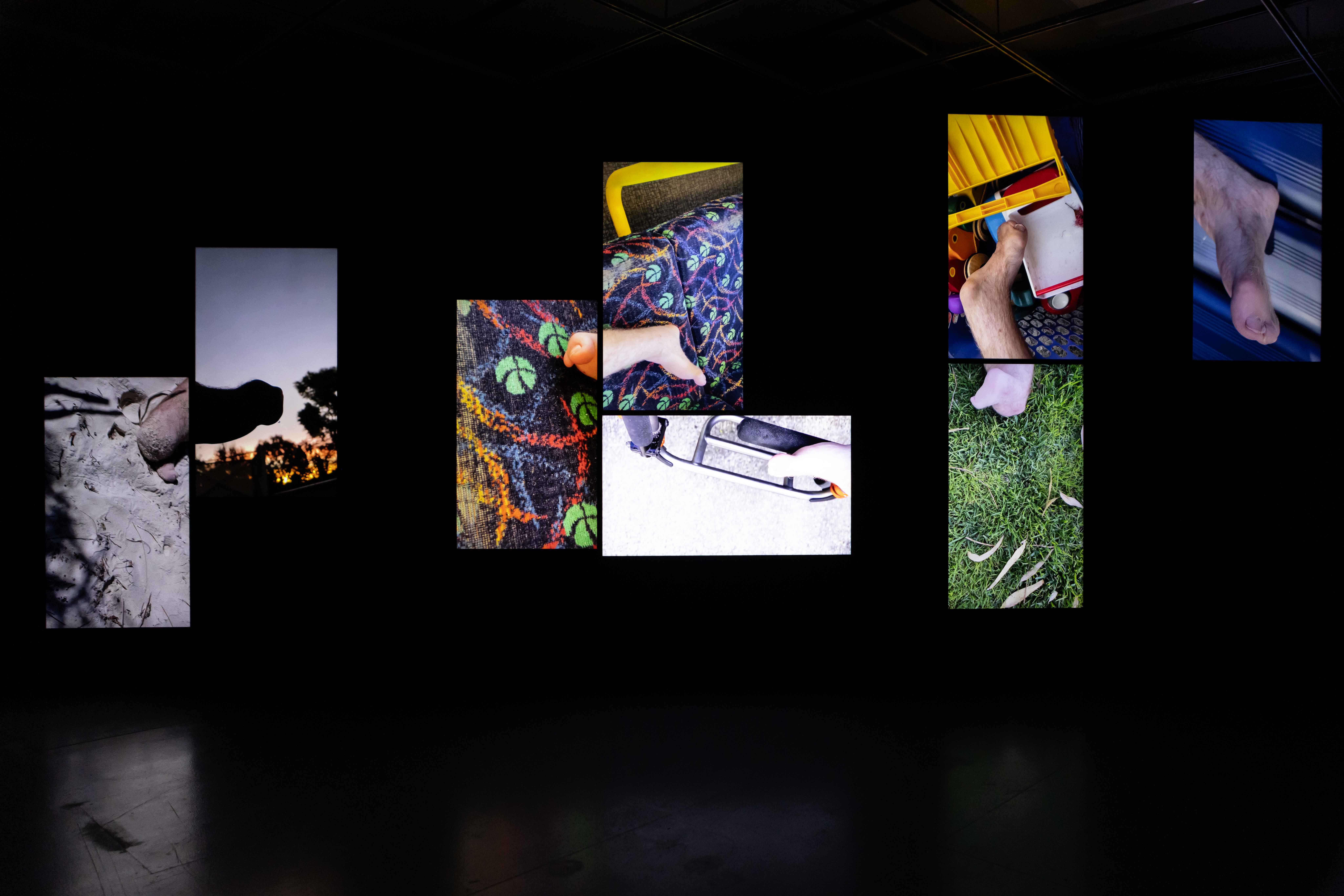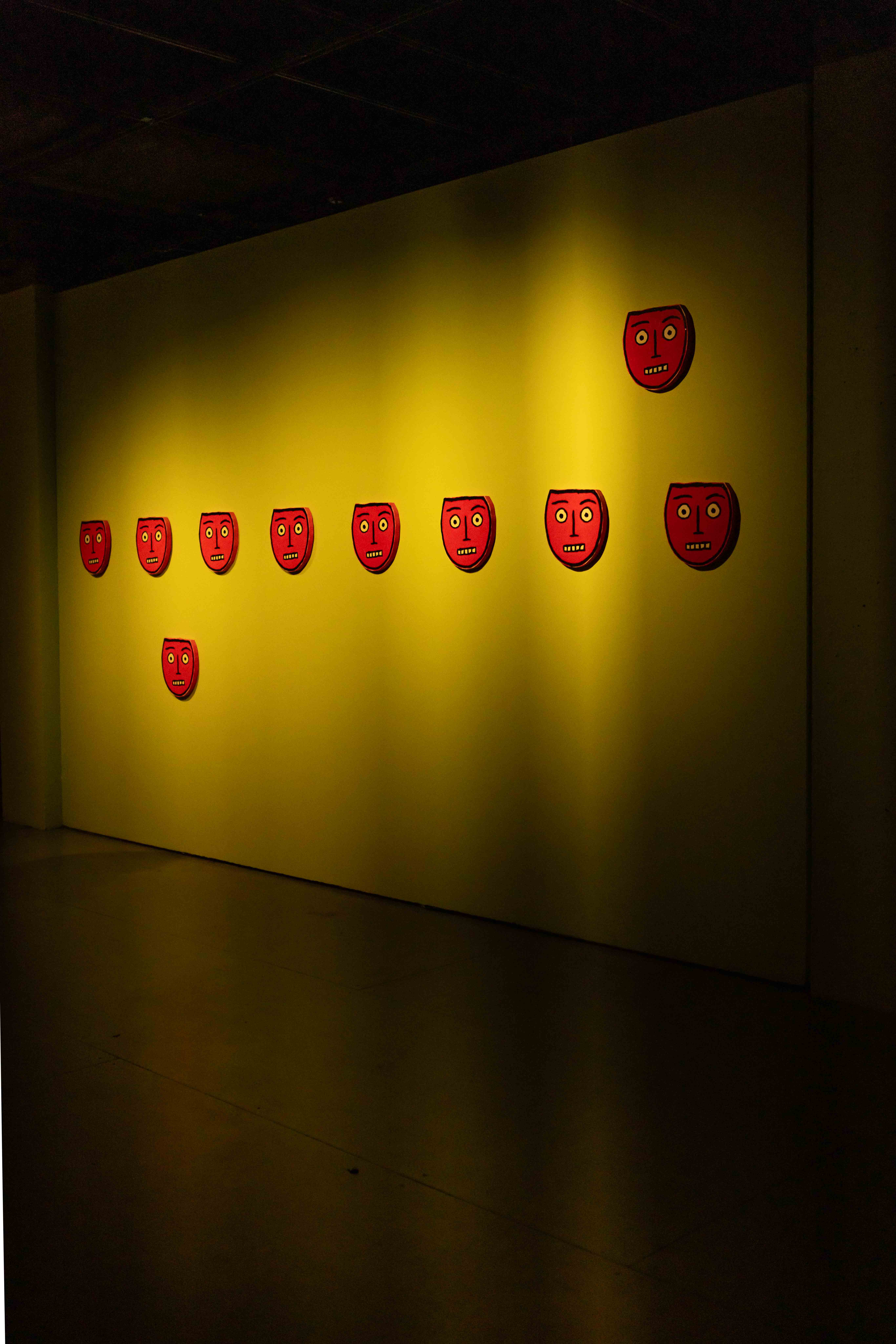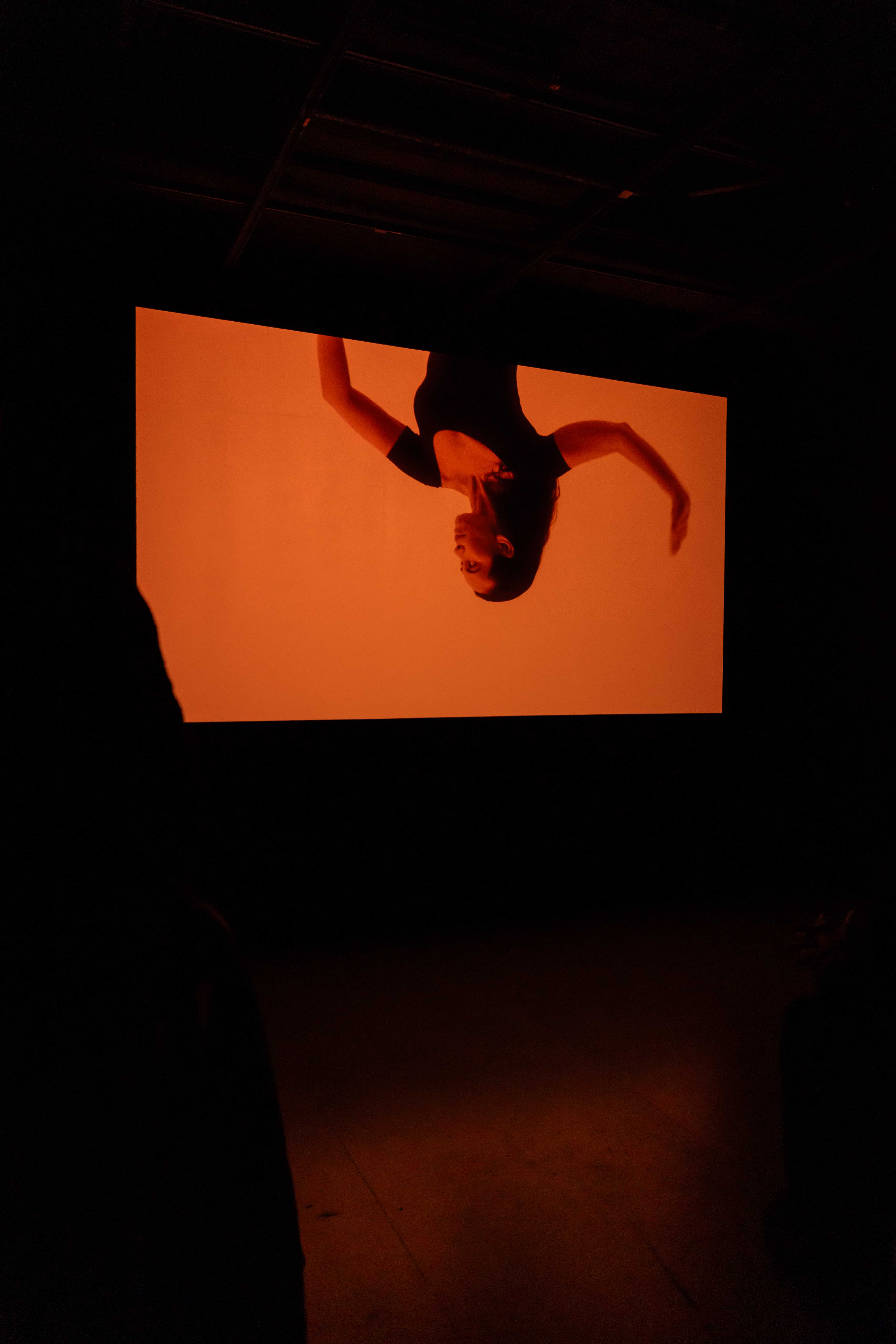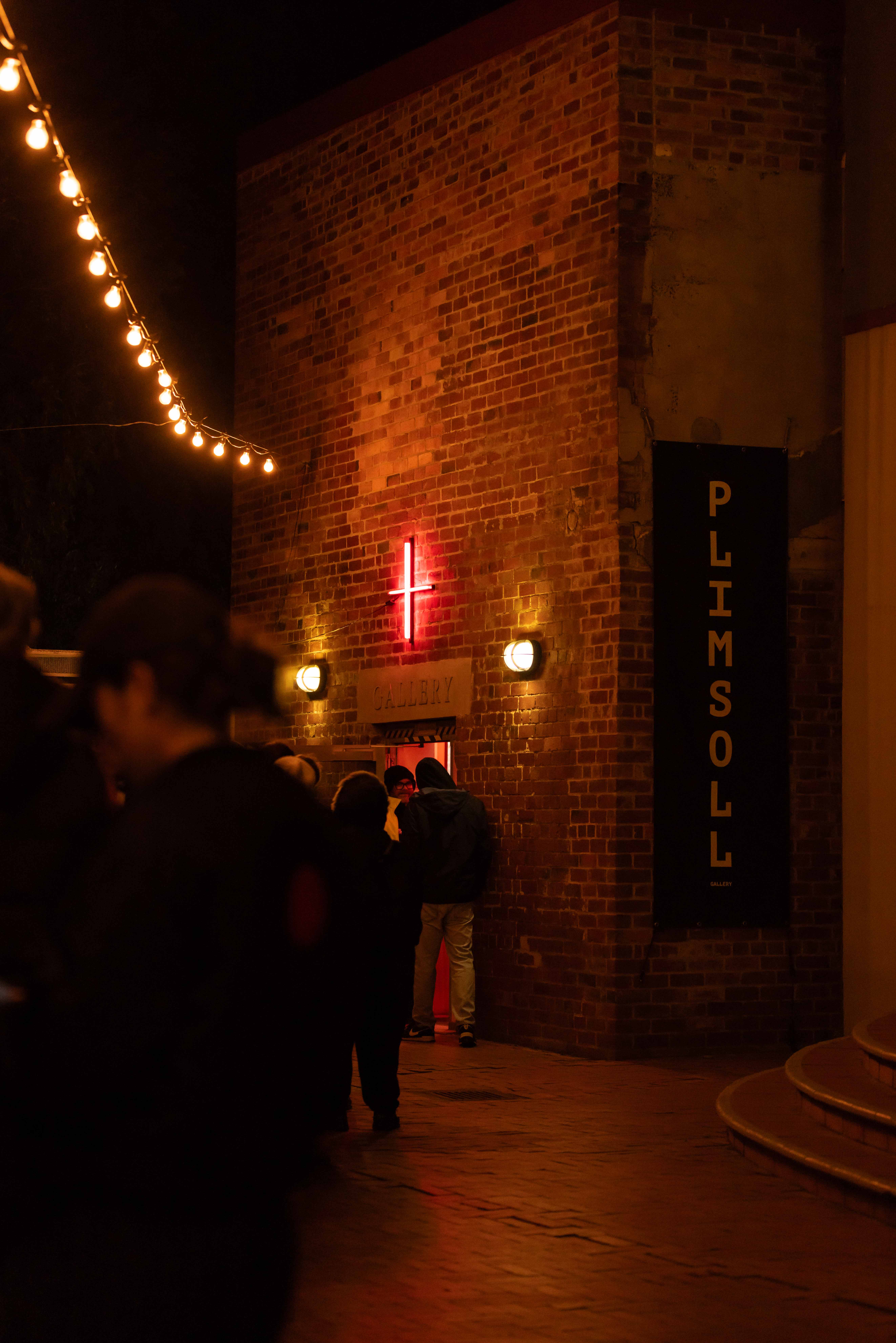 Winter Feast
Stallholders, warm drinks, bright lights, good food, music and roaming performers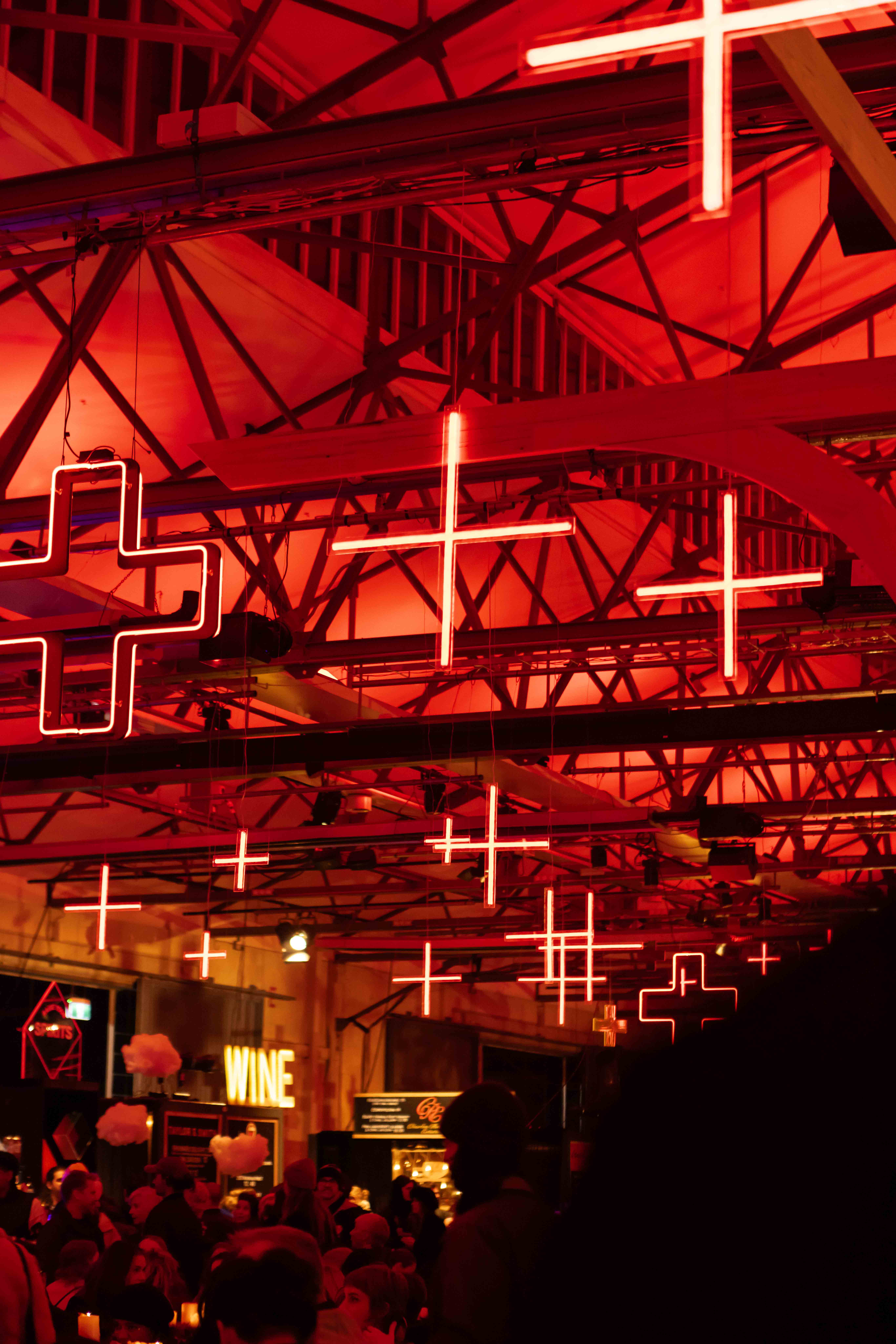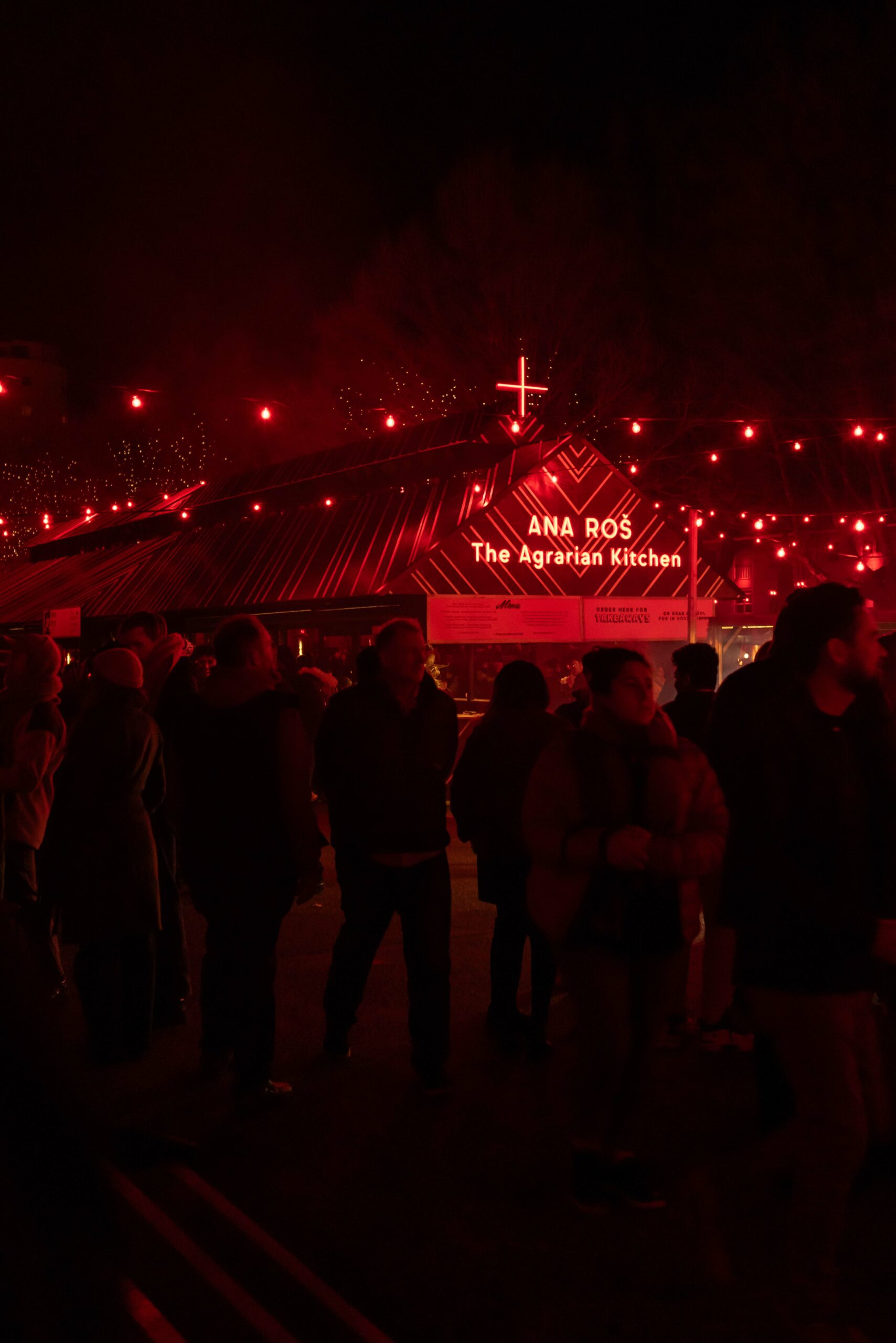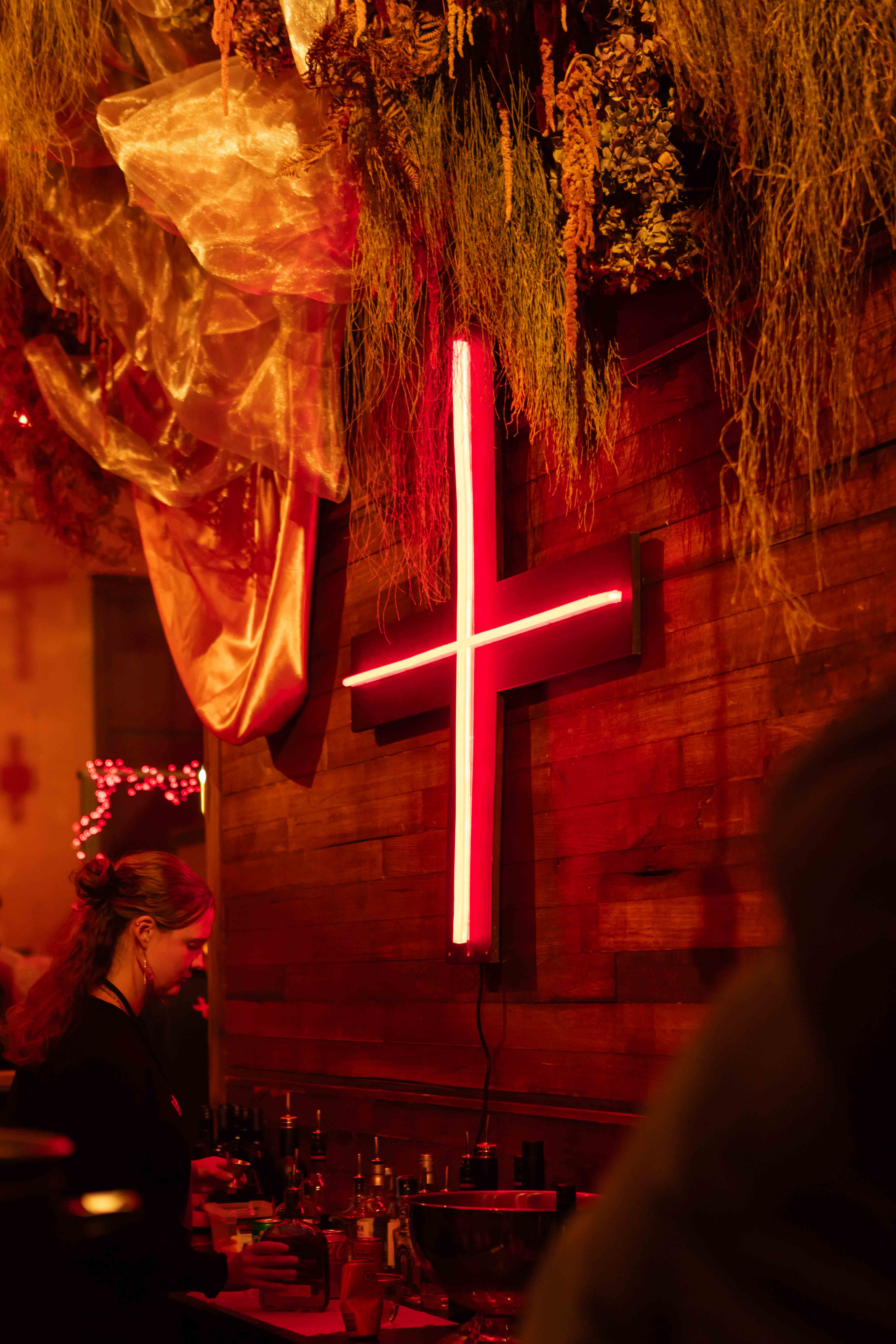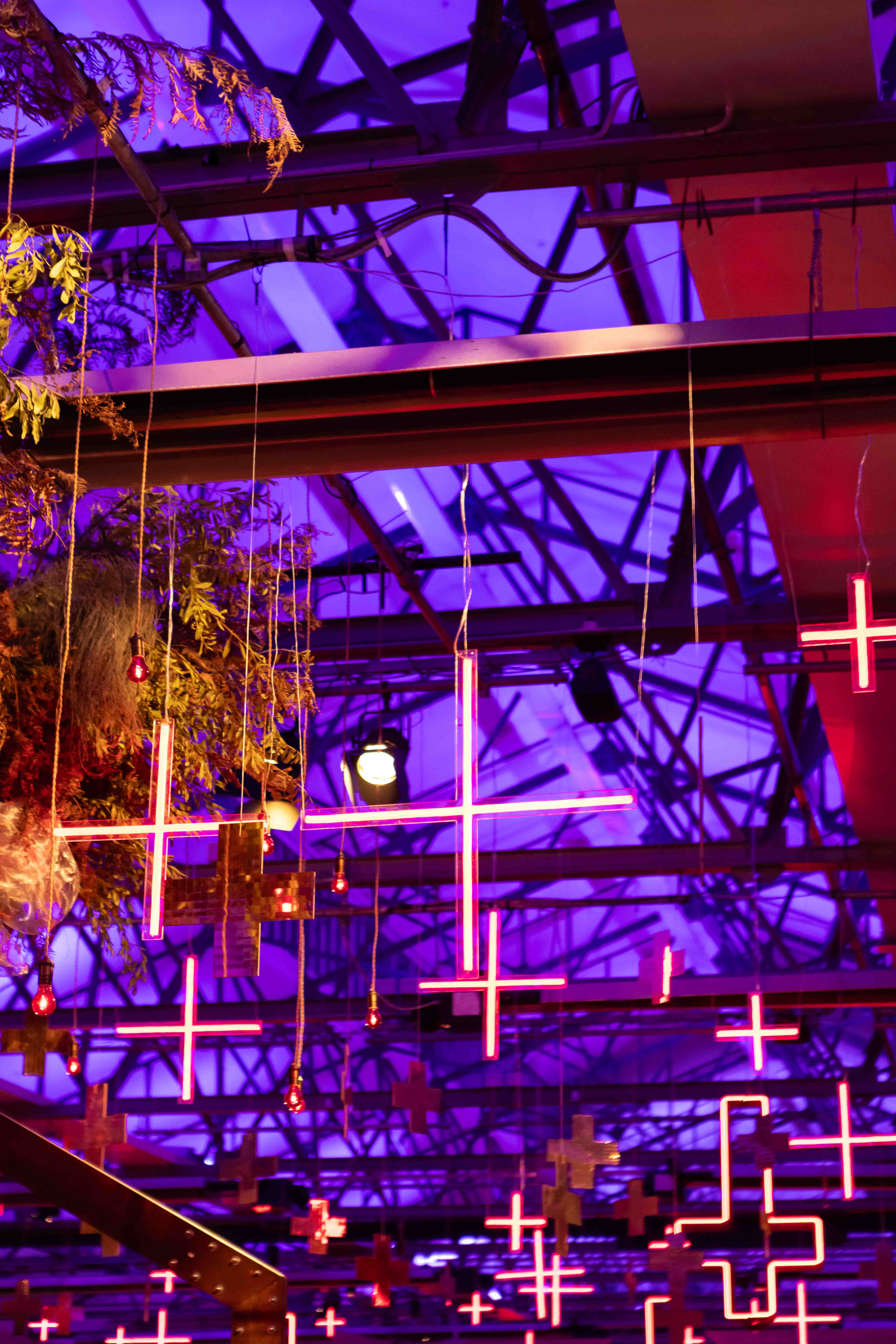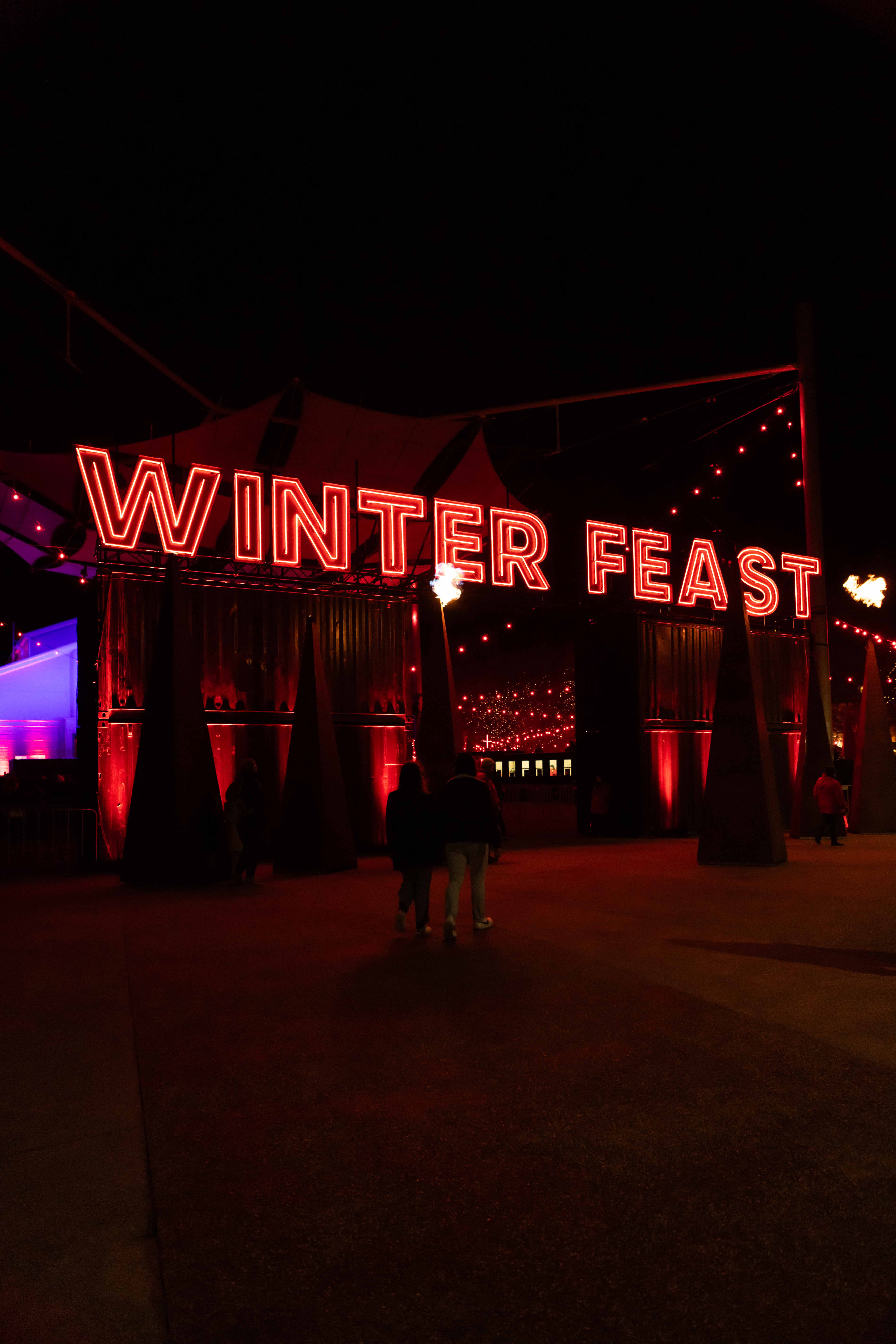 Dark Park
Spectra moved from Mona to Dark Park, Western Flag burned black, a collective of Sudanese artists engaged in ritual practices, a live streaming teddy took over Blue Velvet Lounge, and fire and smoke engulfed the site.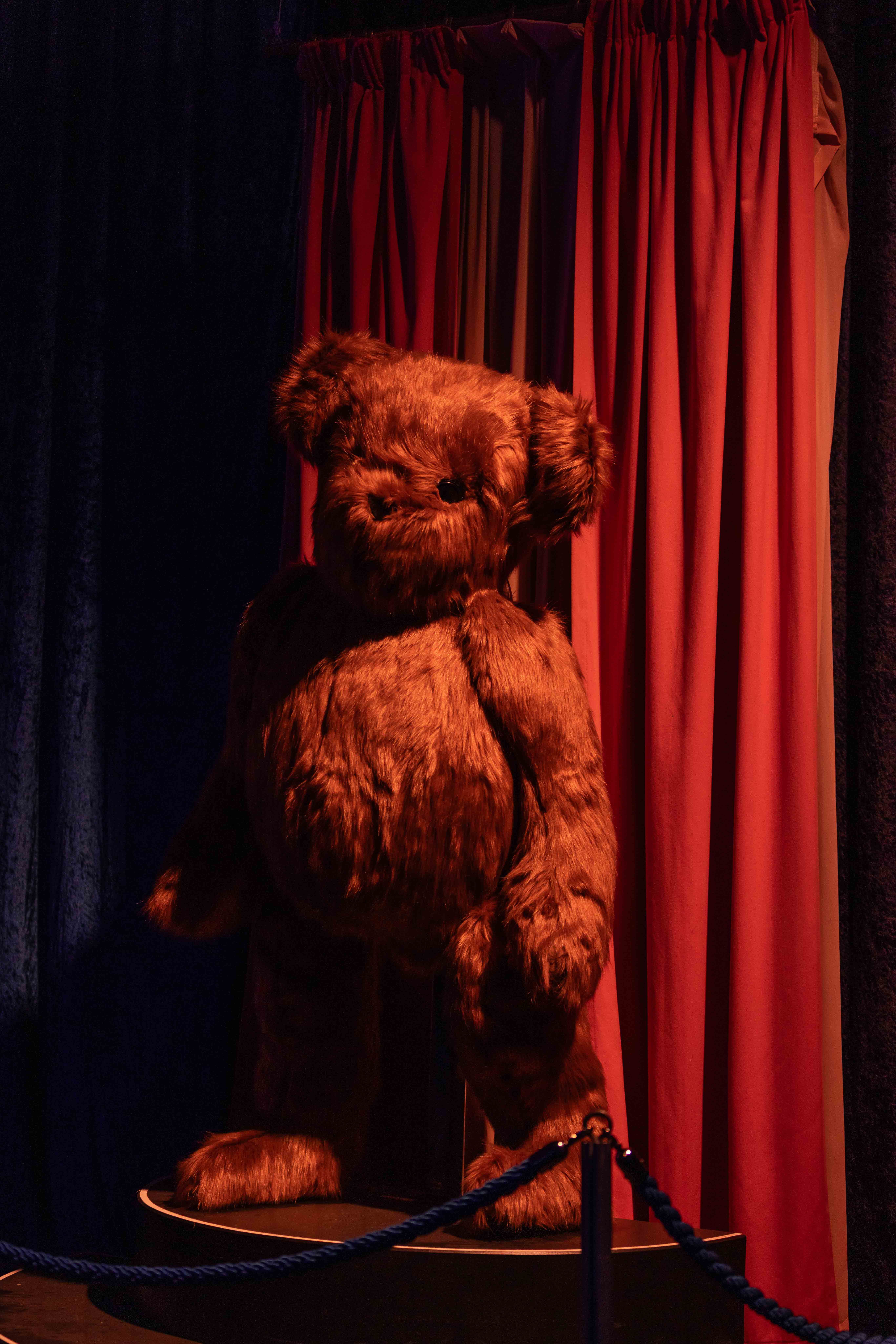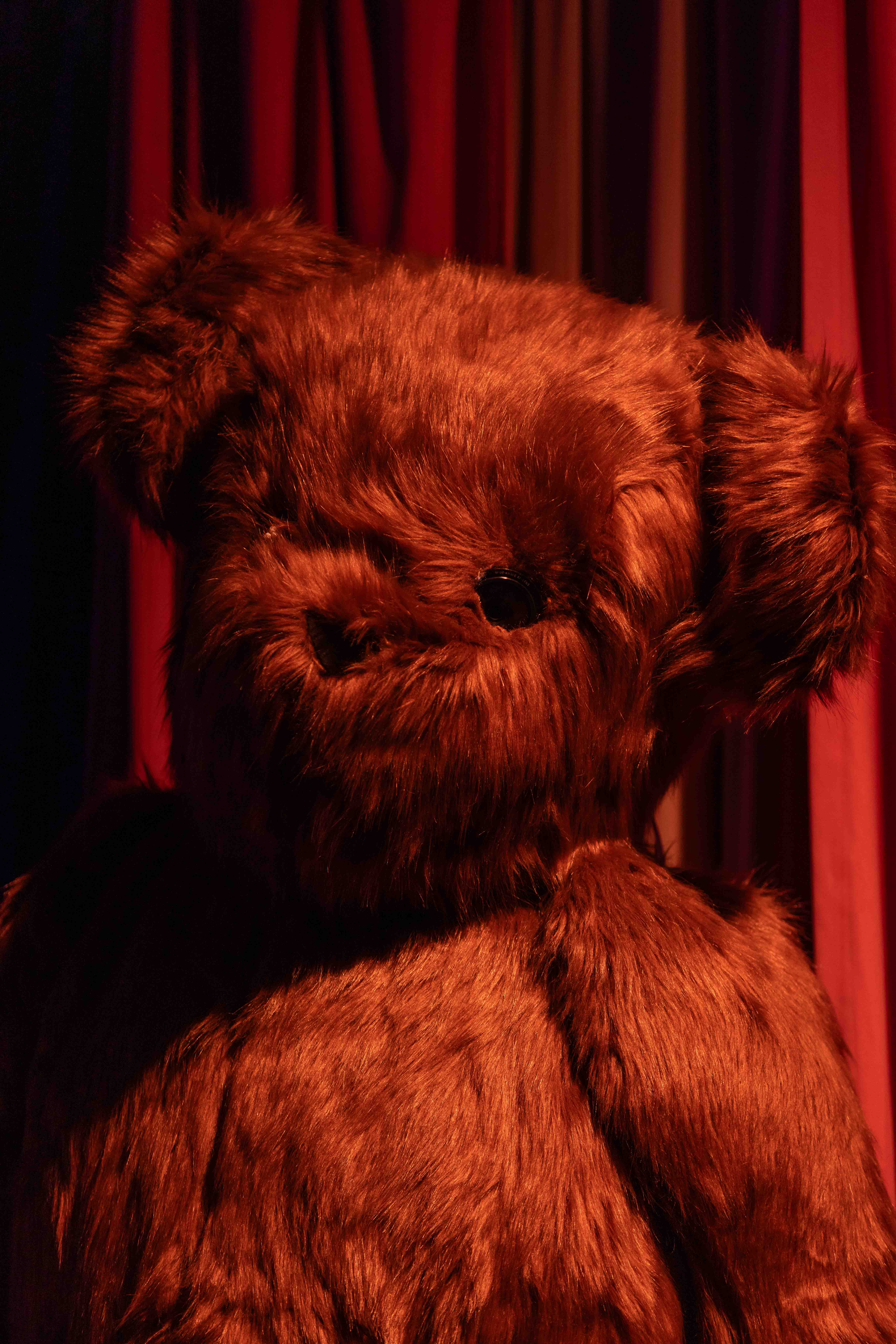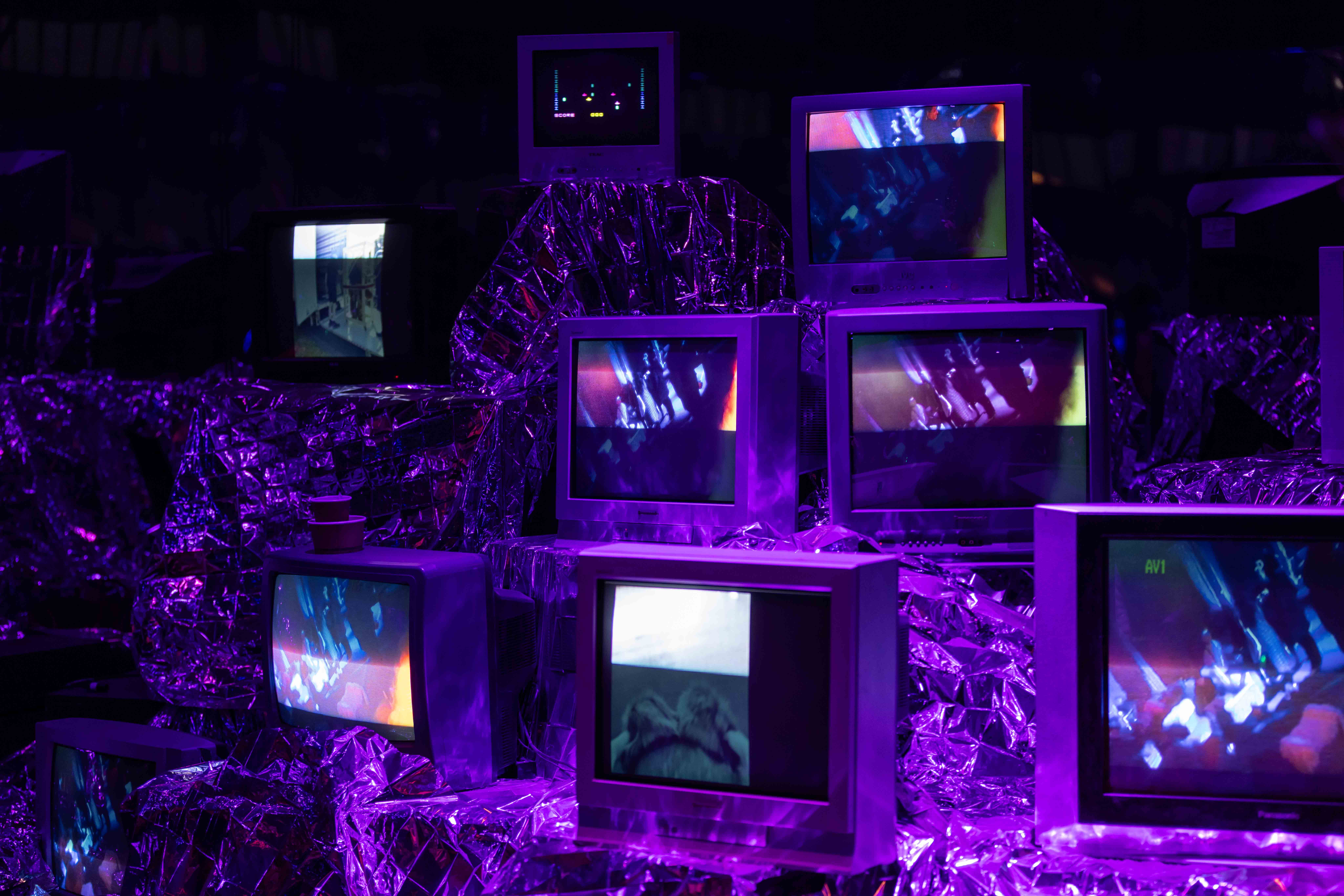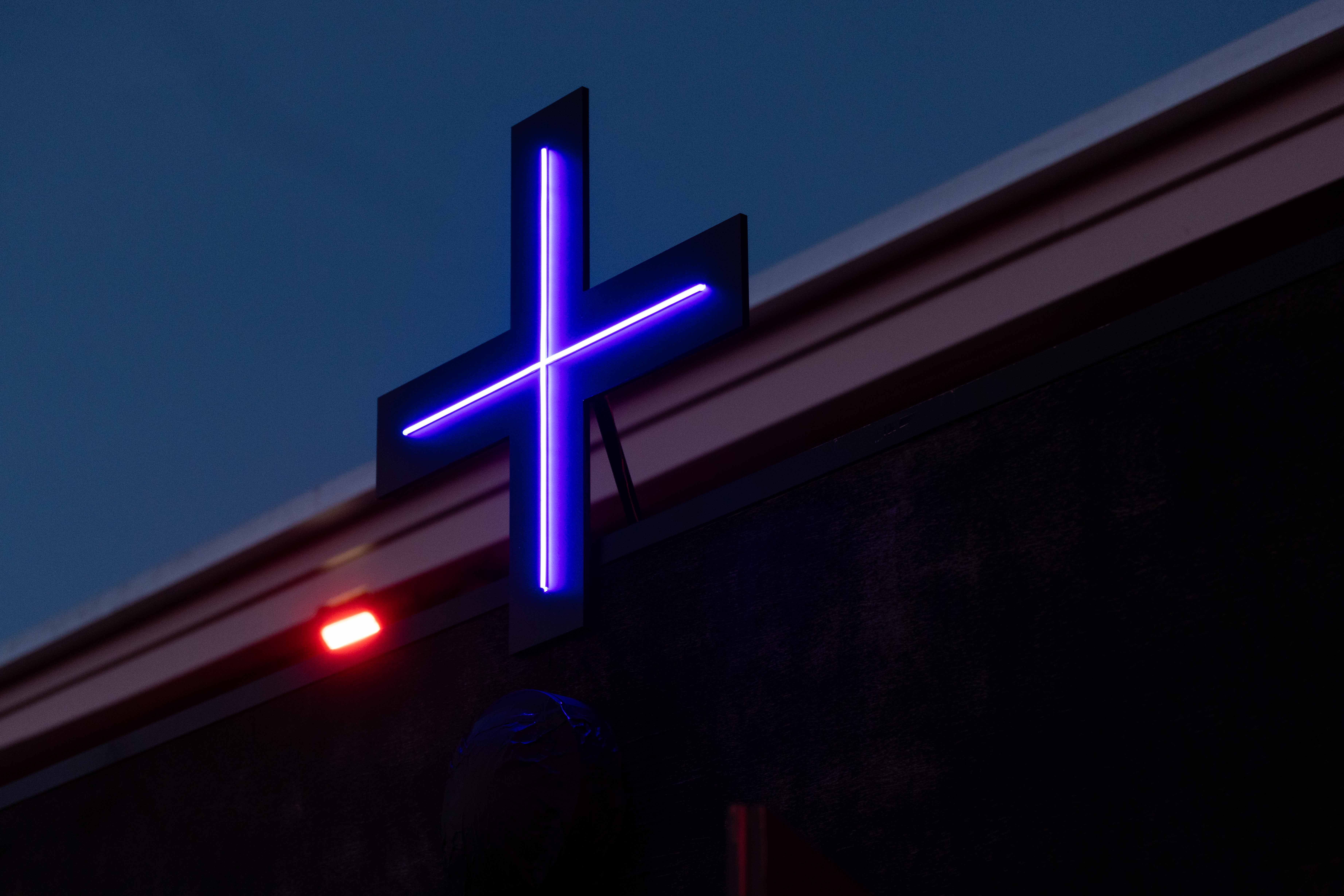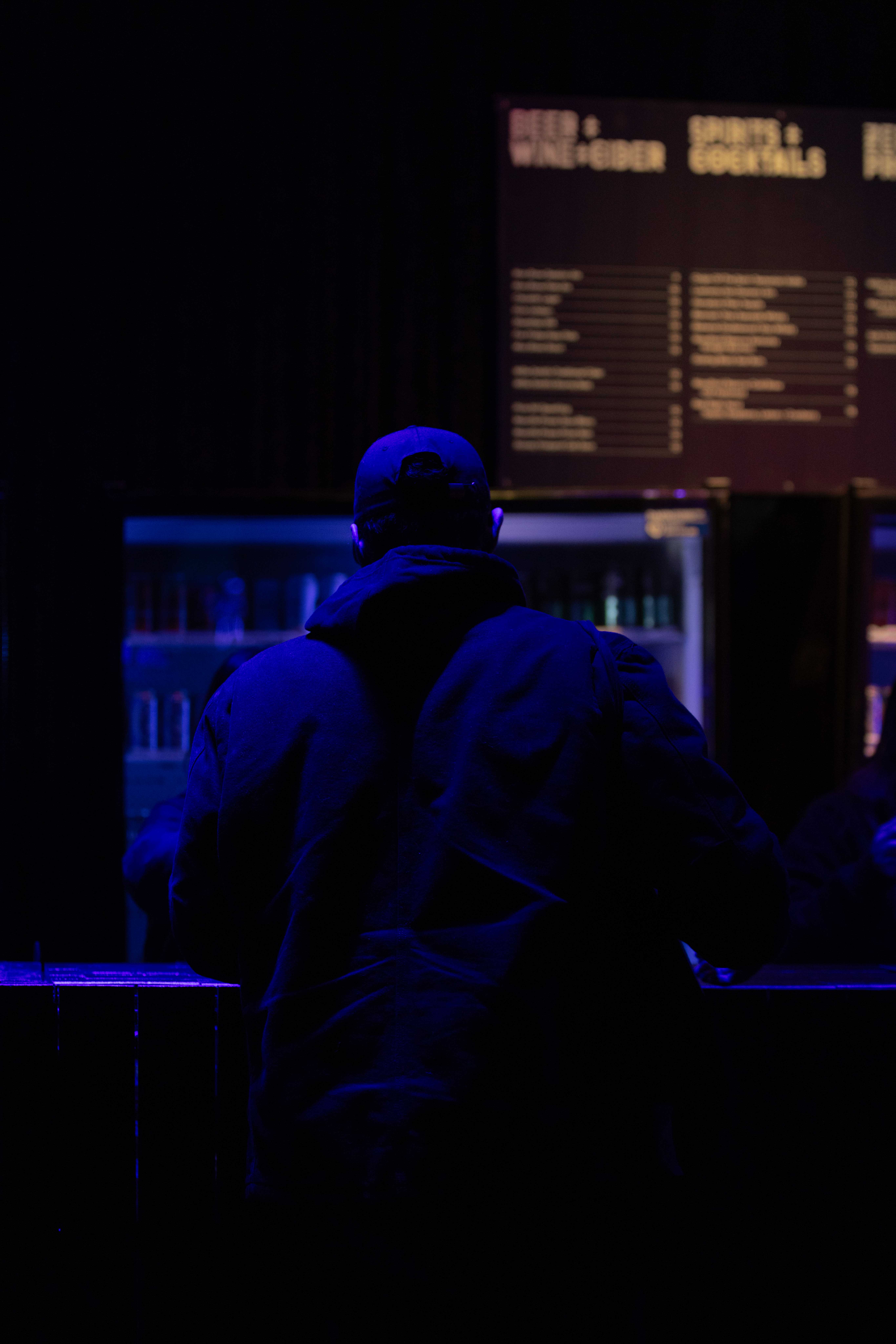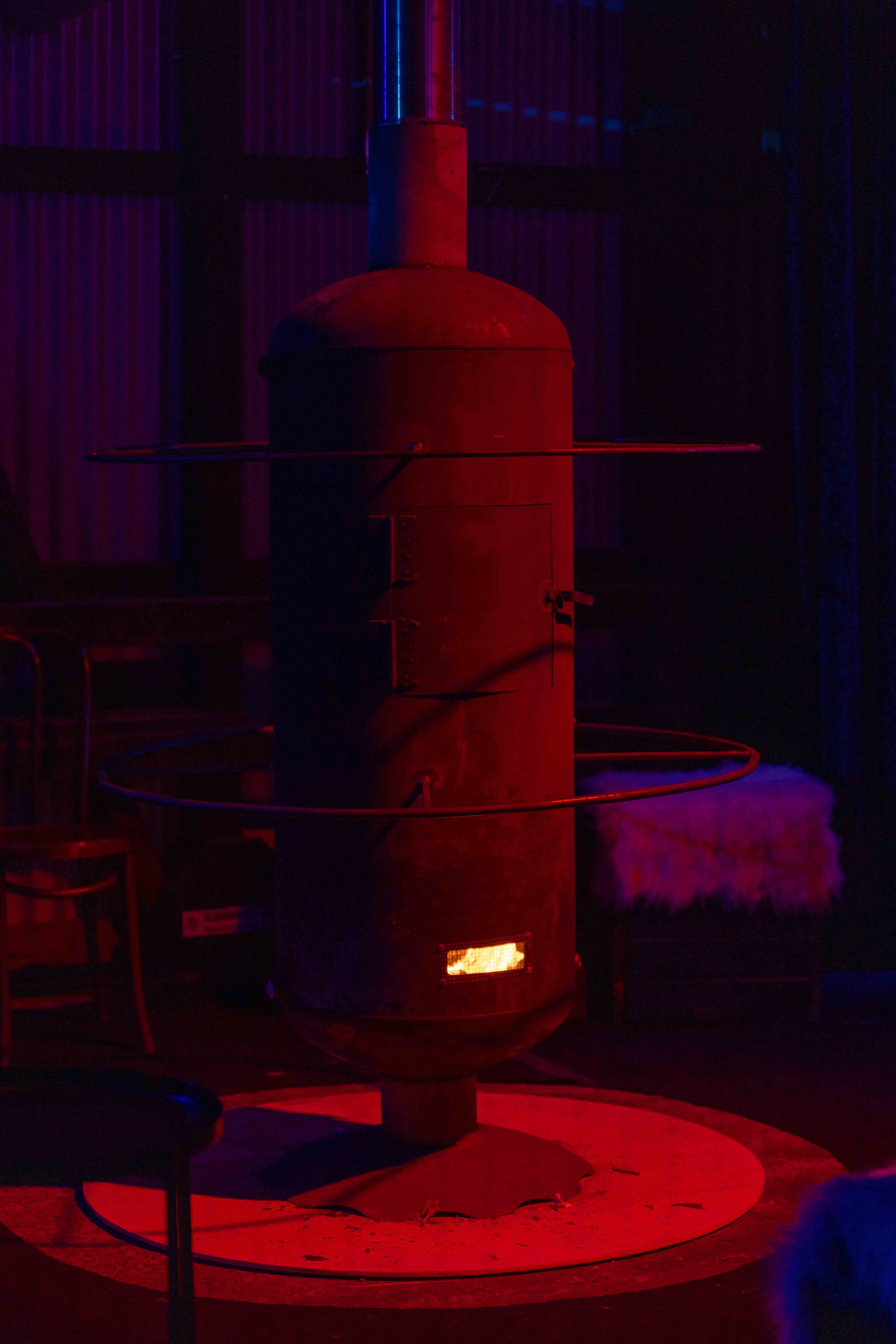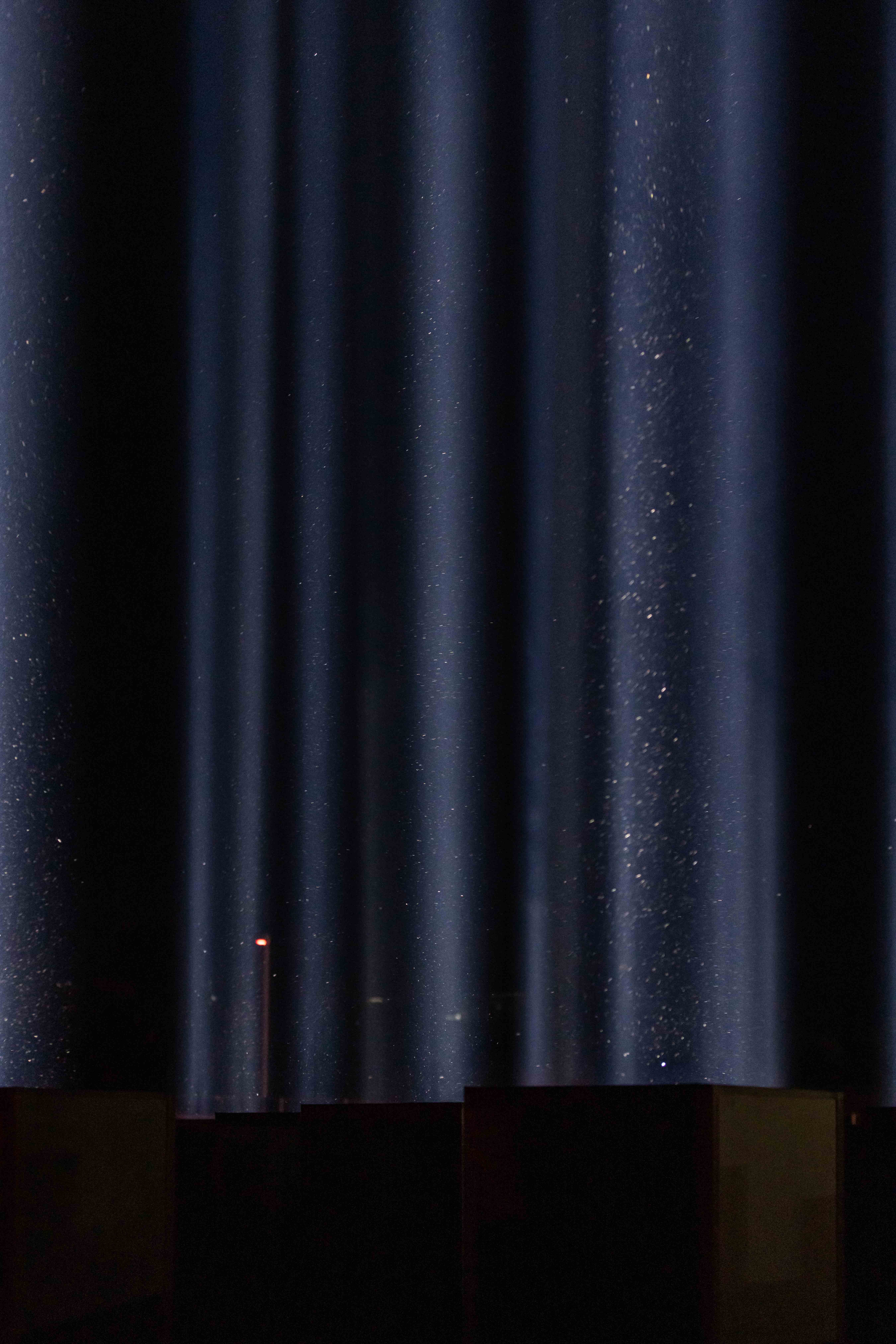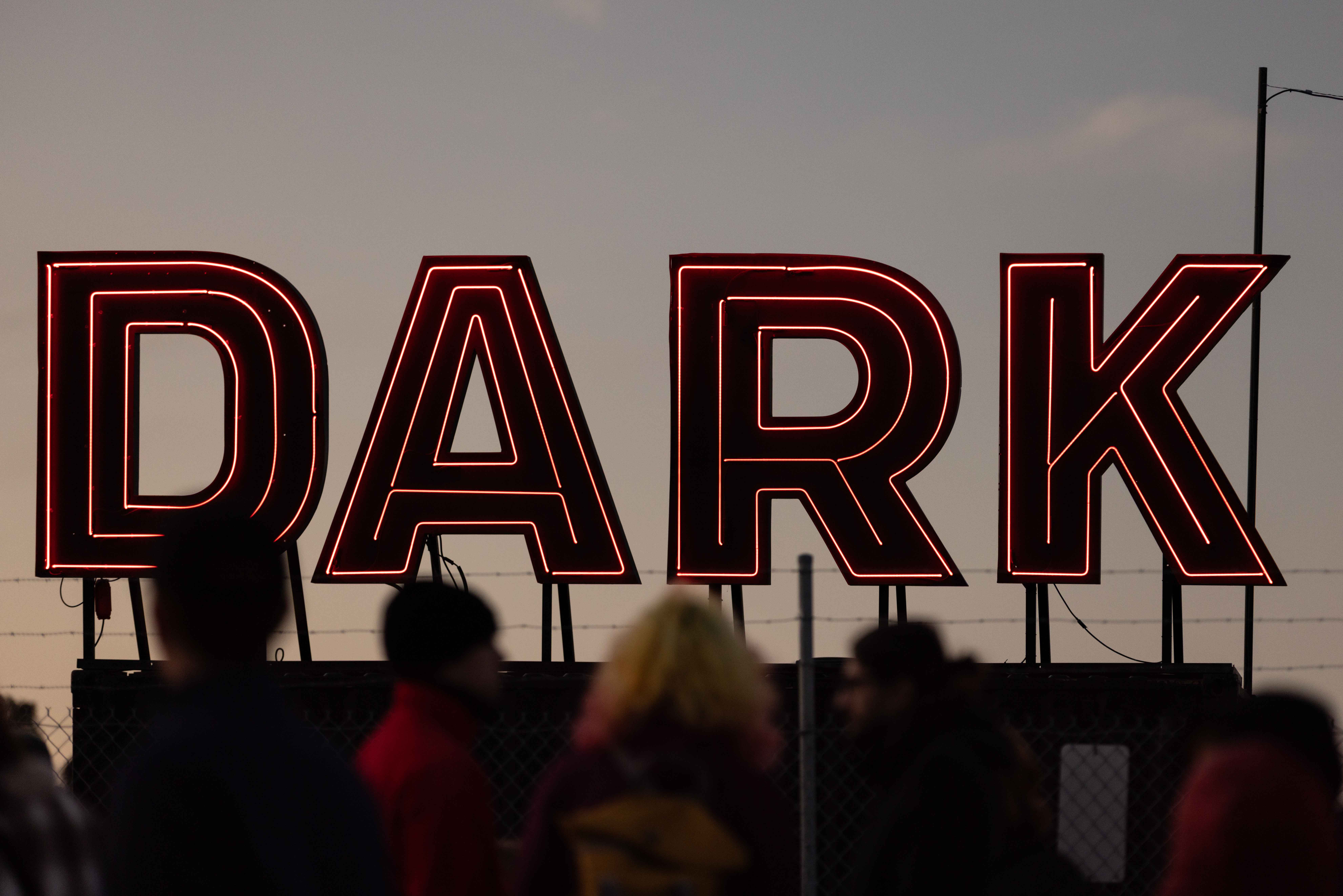 Ogoh-Ogoh
A platypus sculpture derived from a balinese Hindu purification ritual went up in flames in an annual ritual of renewal at the end of the festival.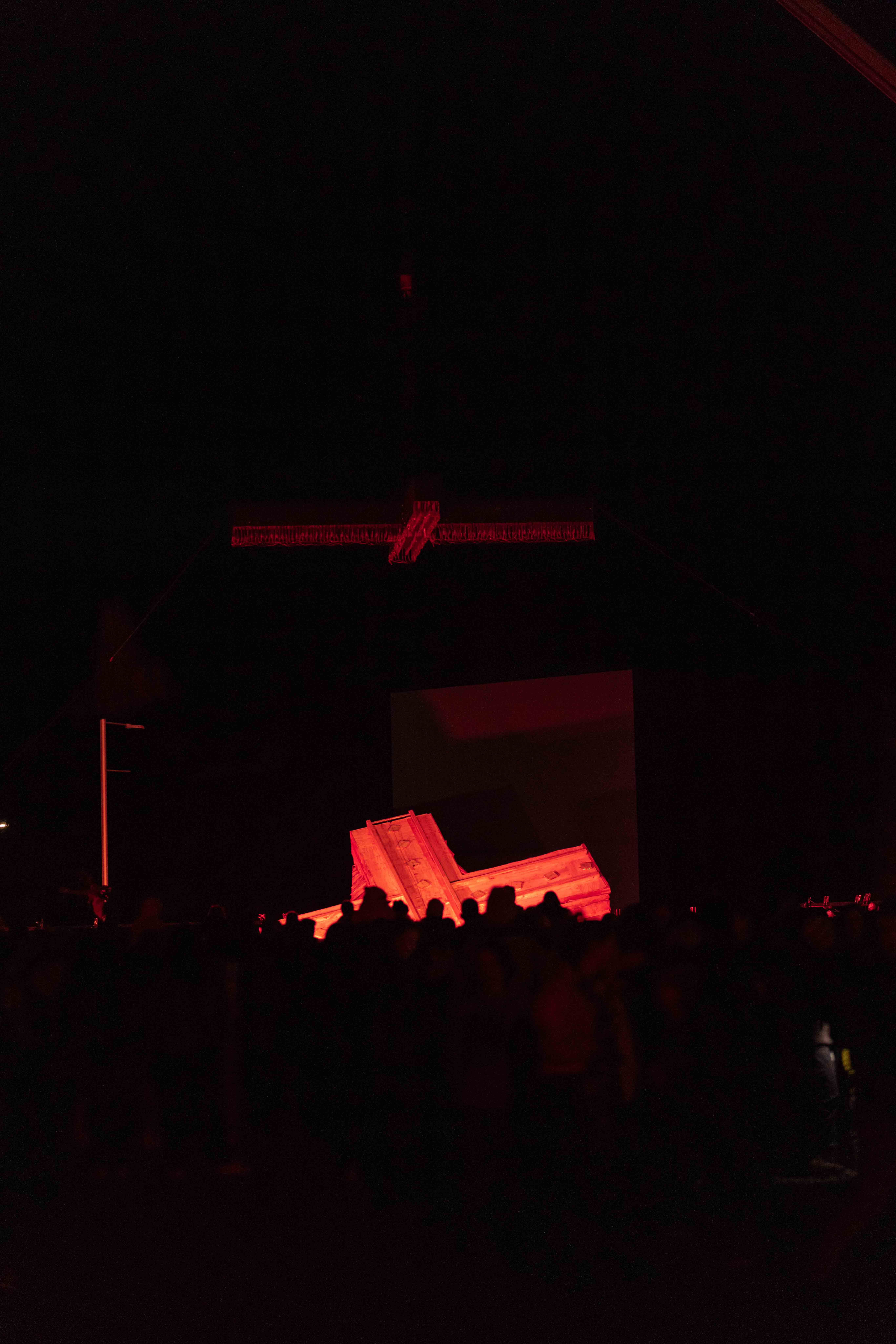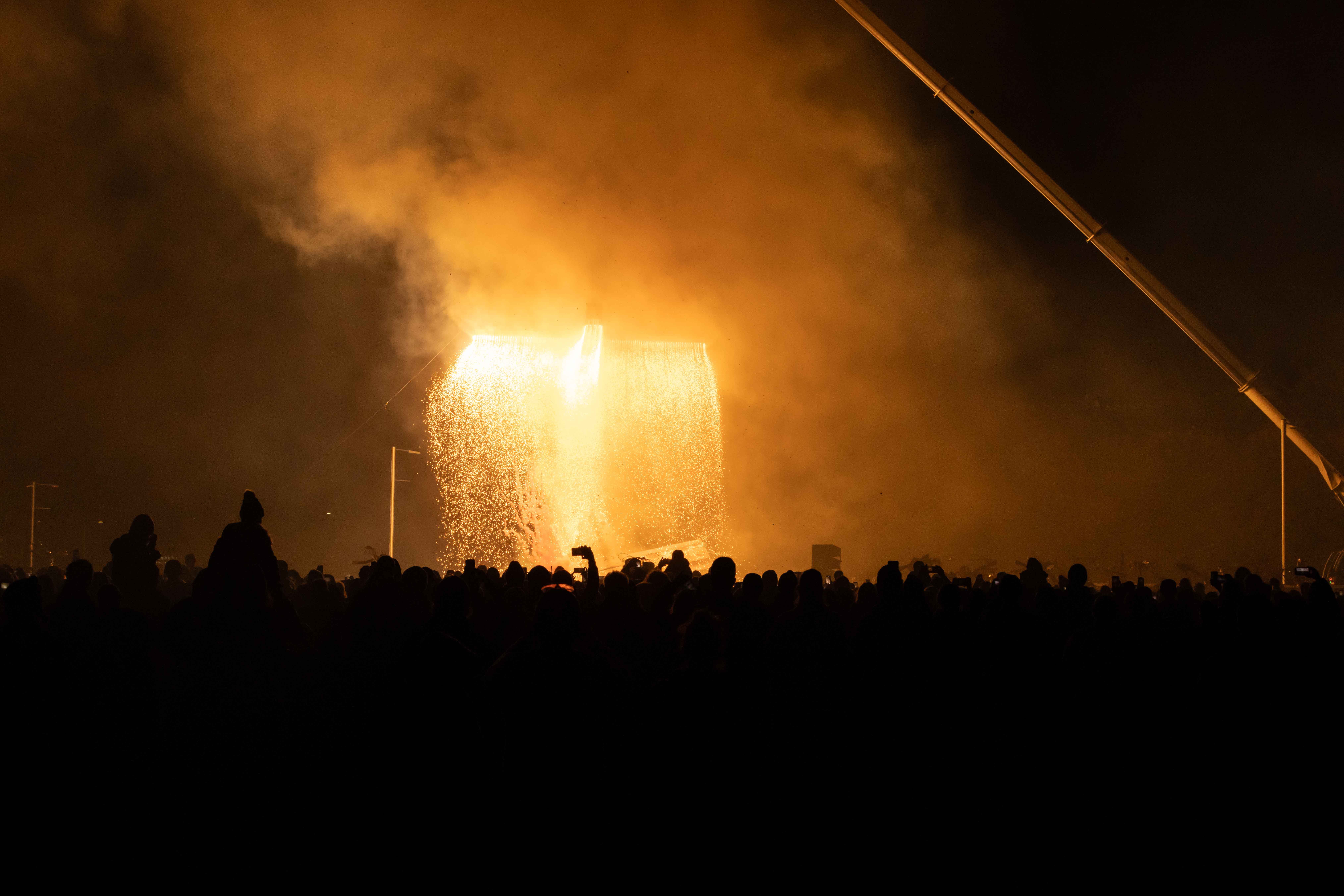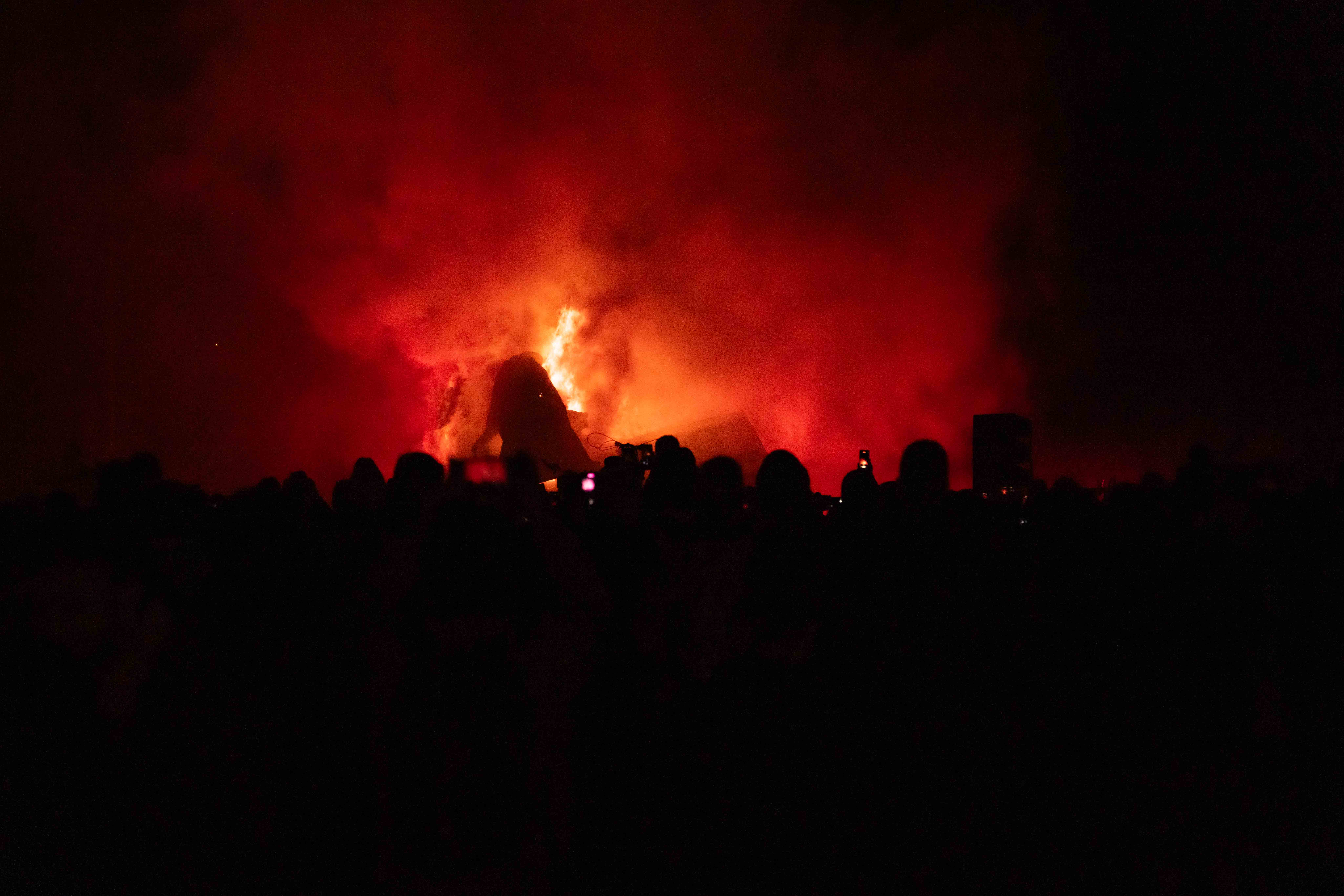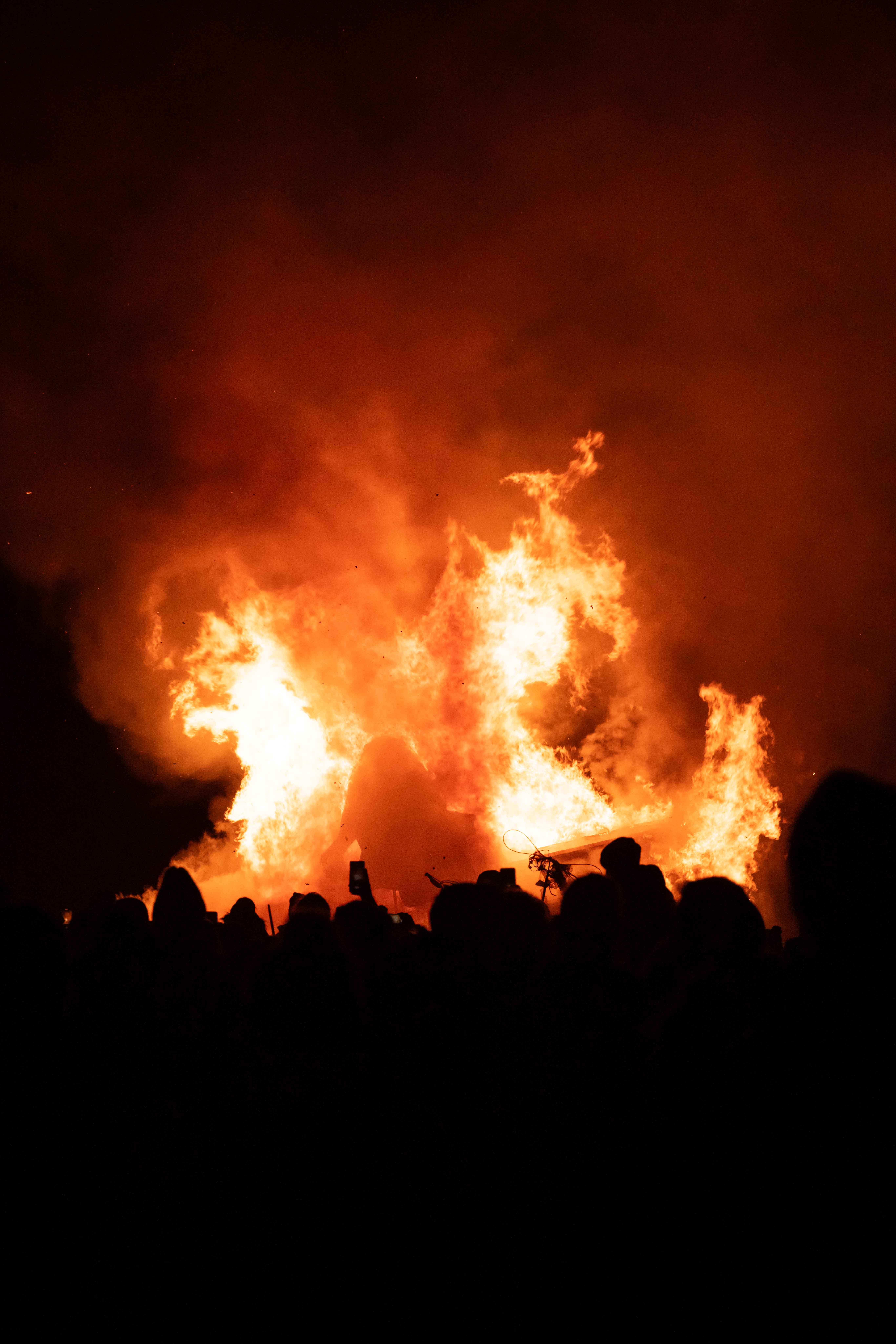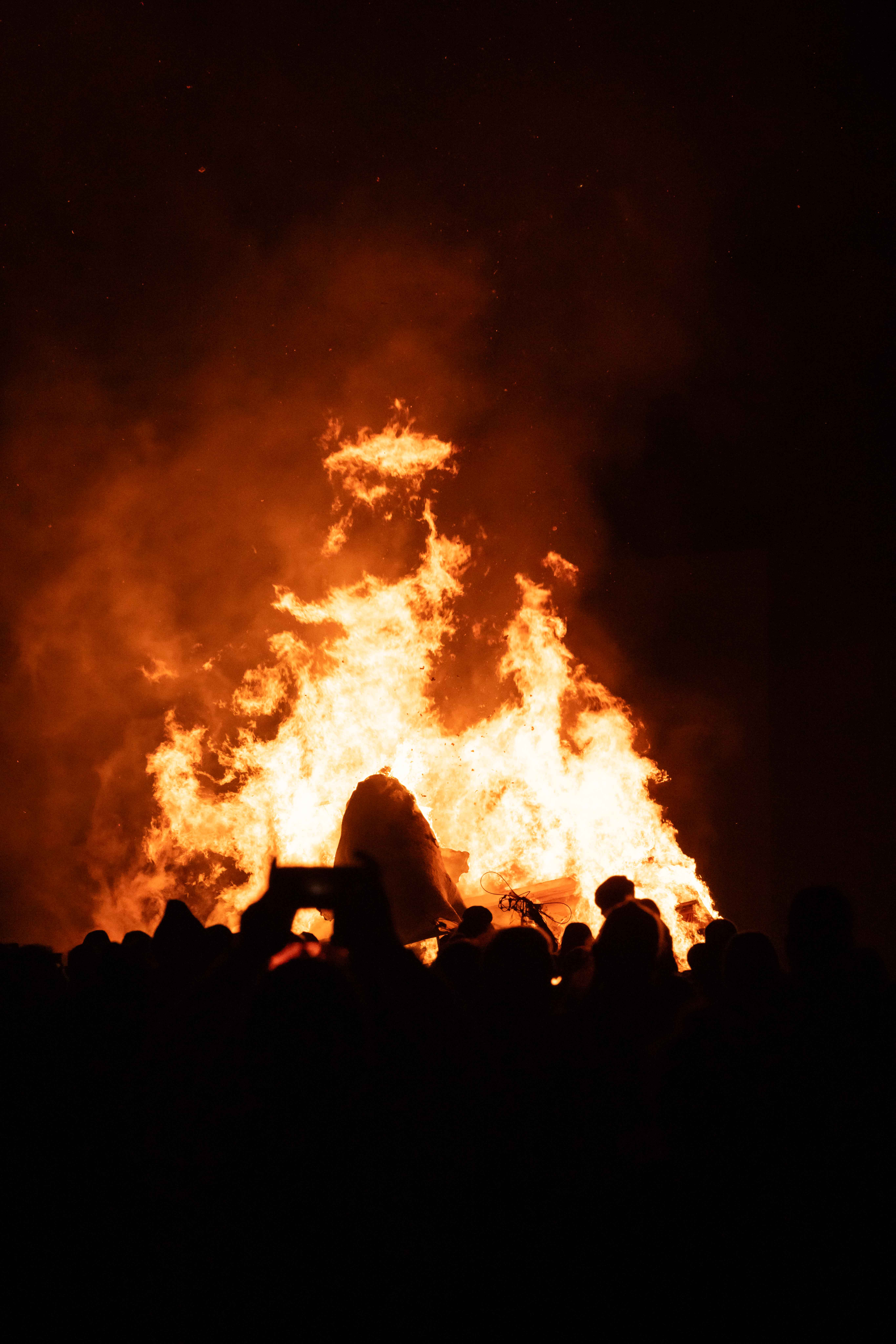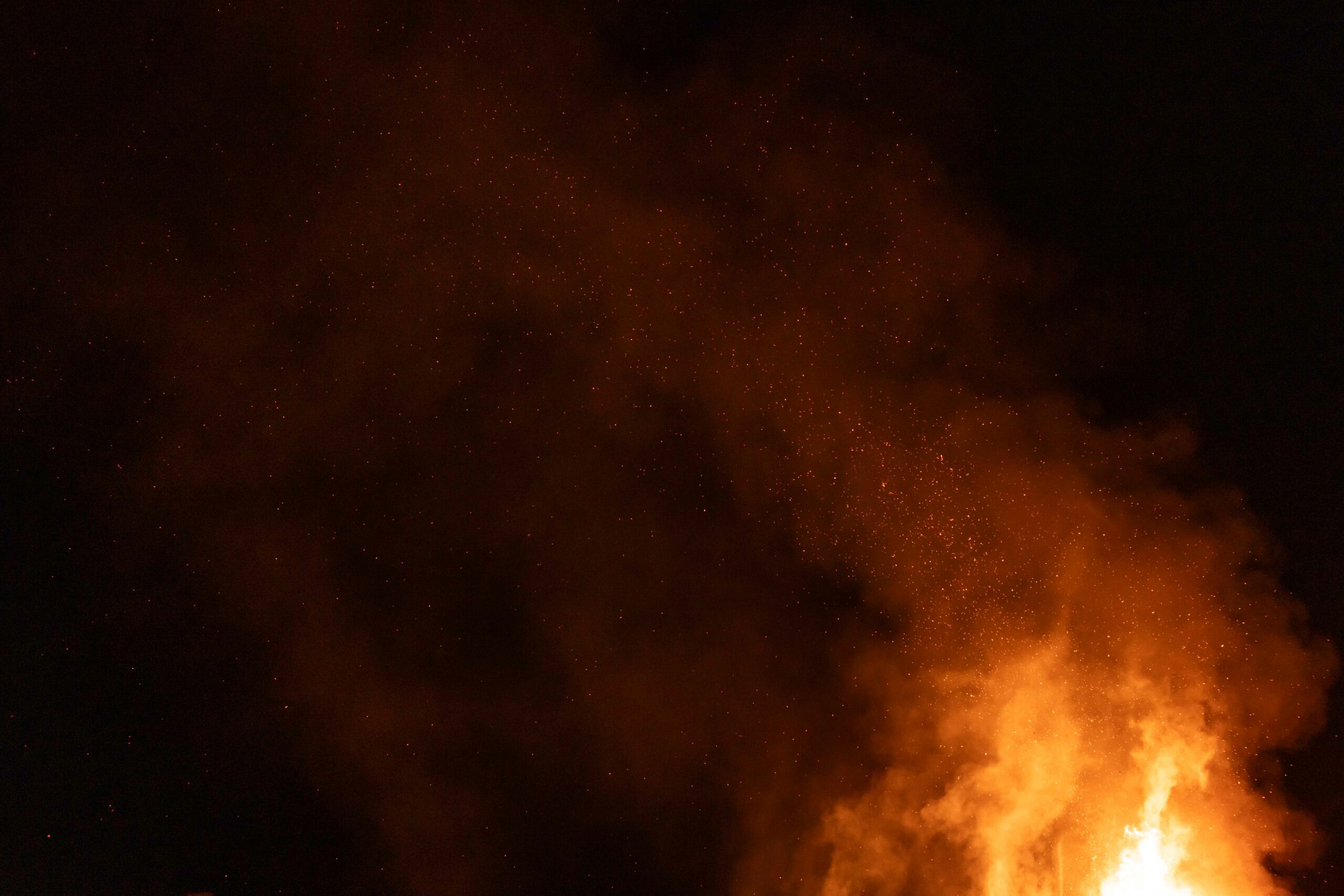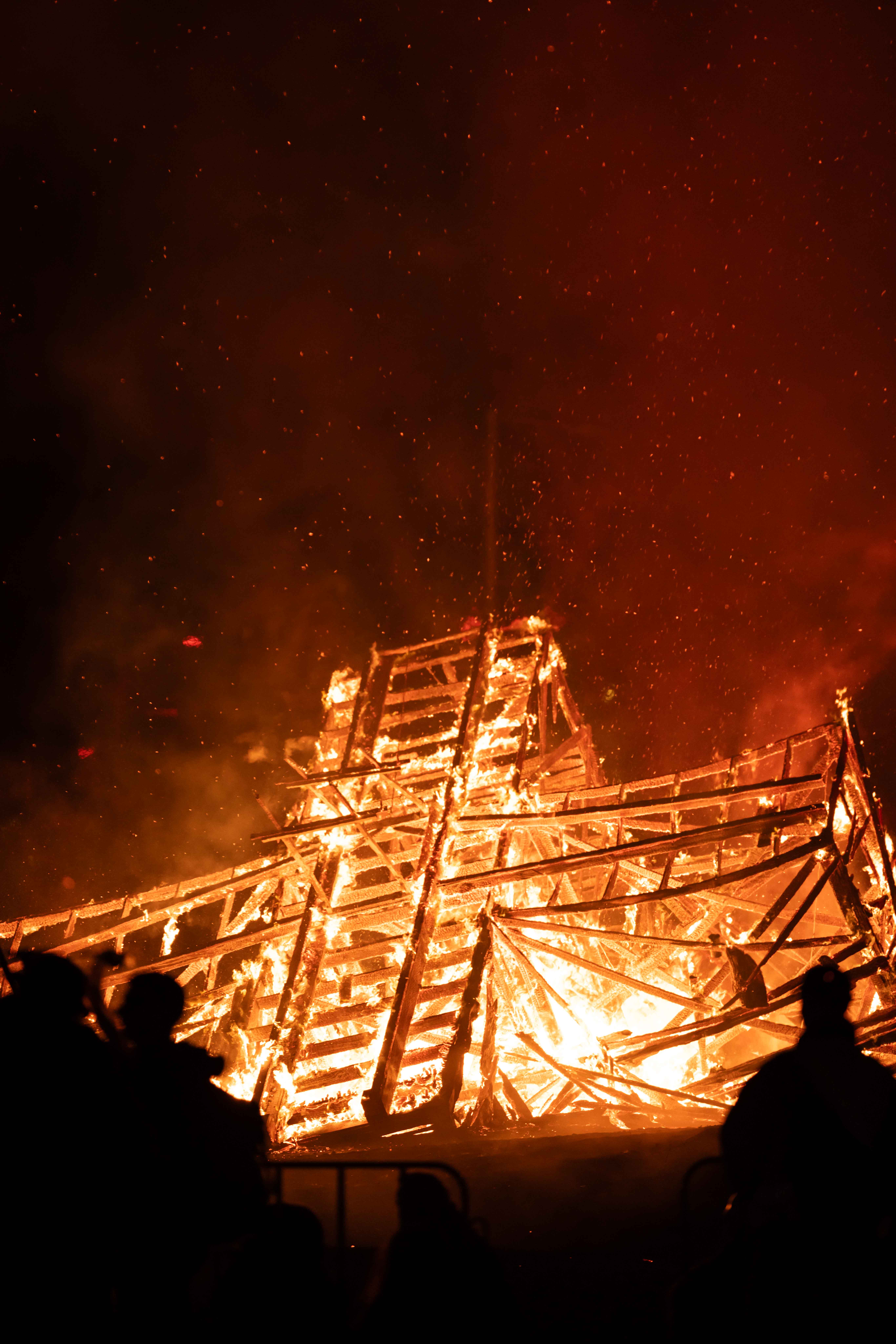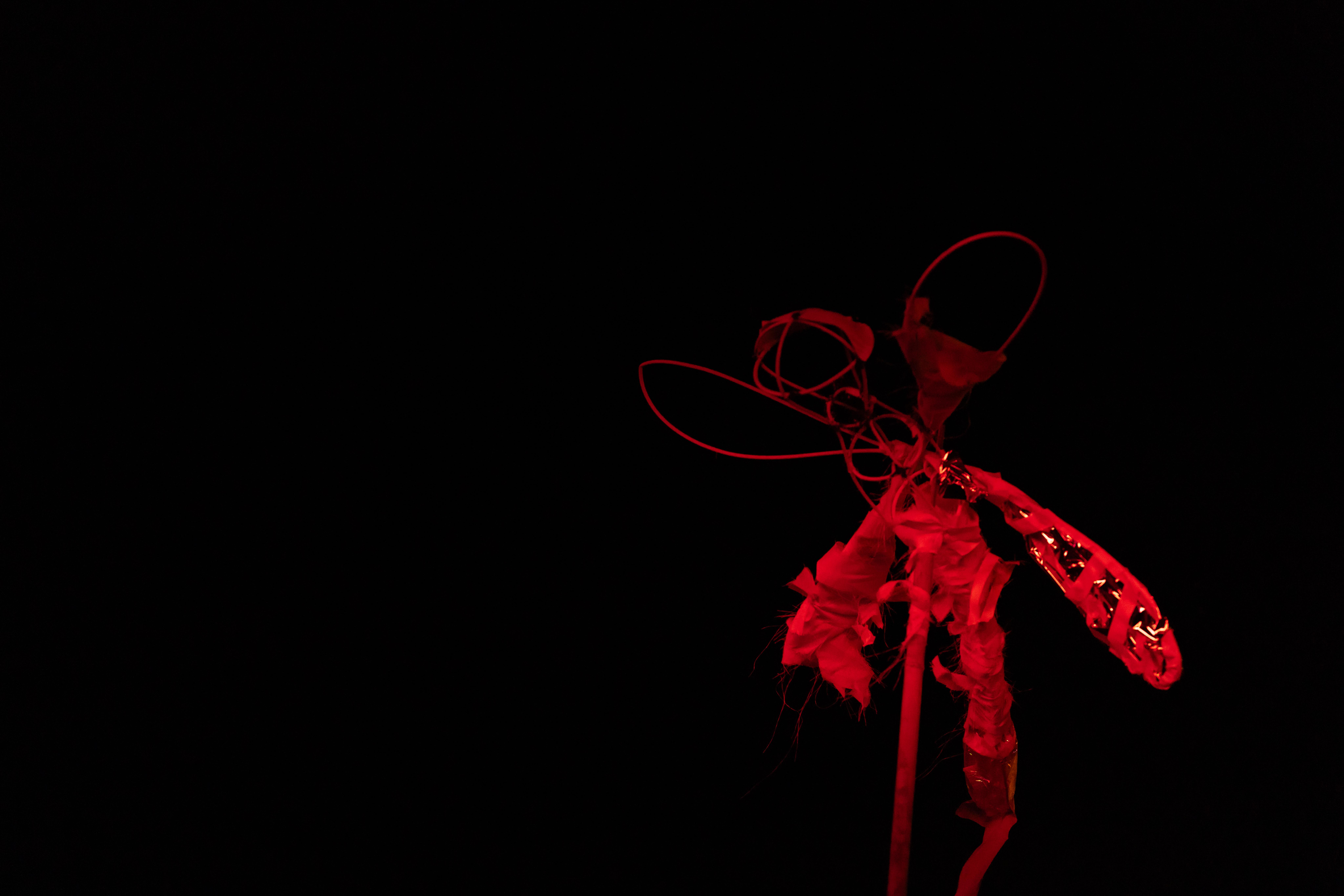 Silent Symphony
United Visual Artists returned to Dark Mofo with a series of kinetic light and sound instruments mimicking planetary orbit.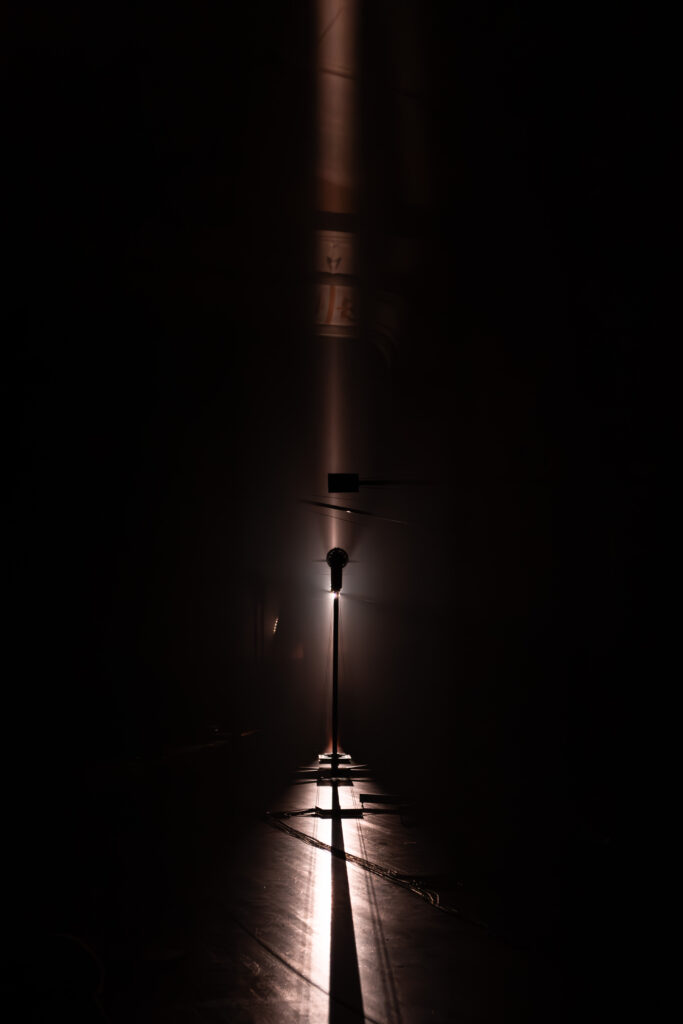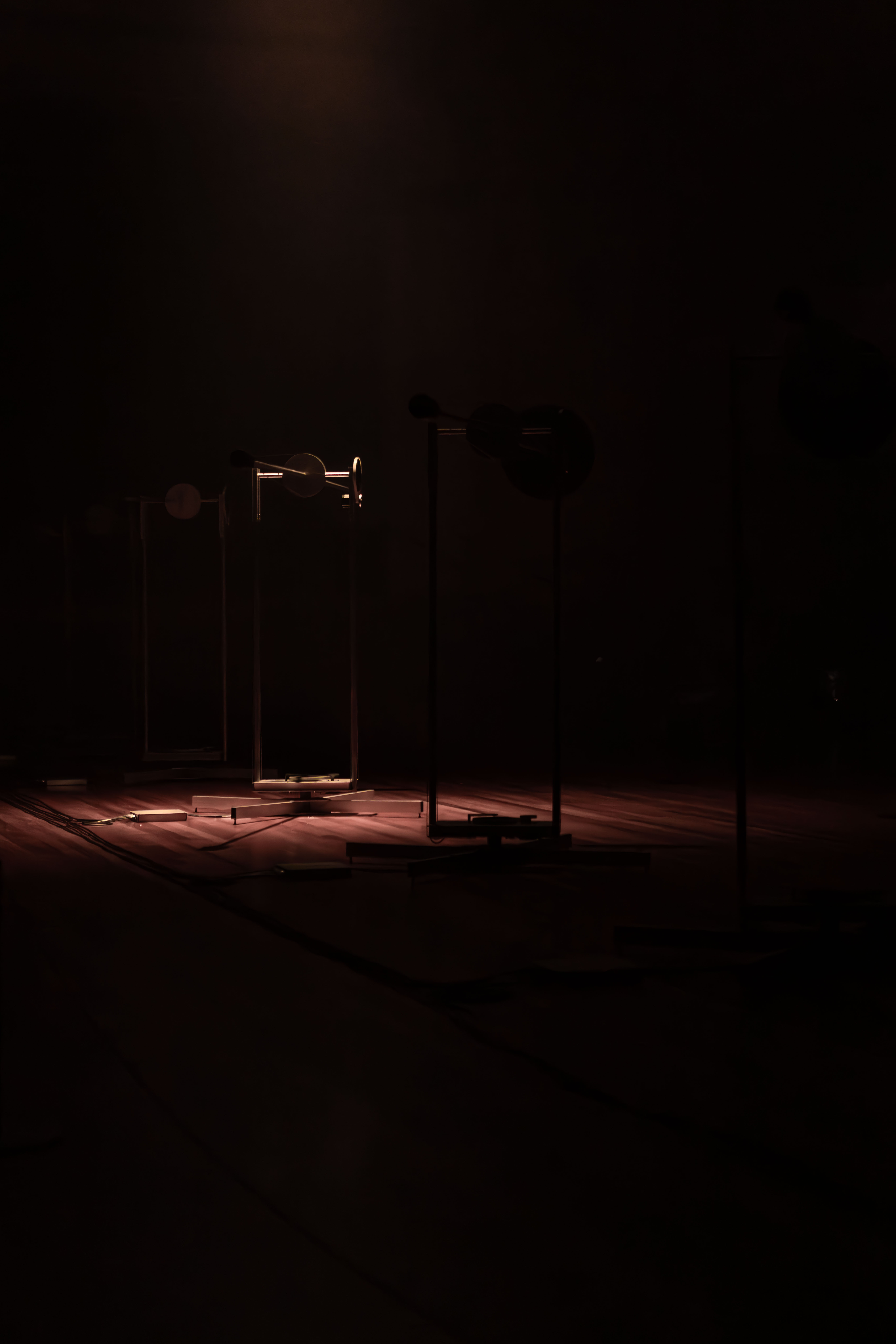 Without Us You would Have Never Learnt About Love
A robotic shrine formed from repurposed toys by Jason Phu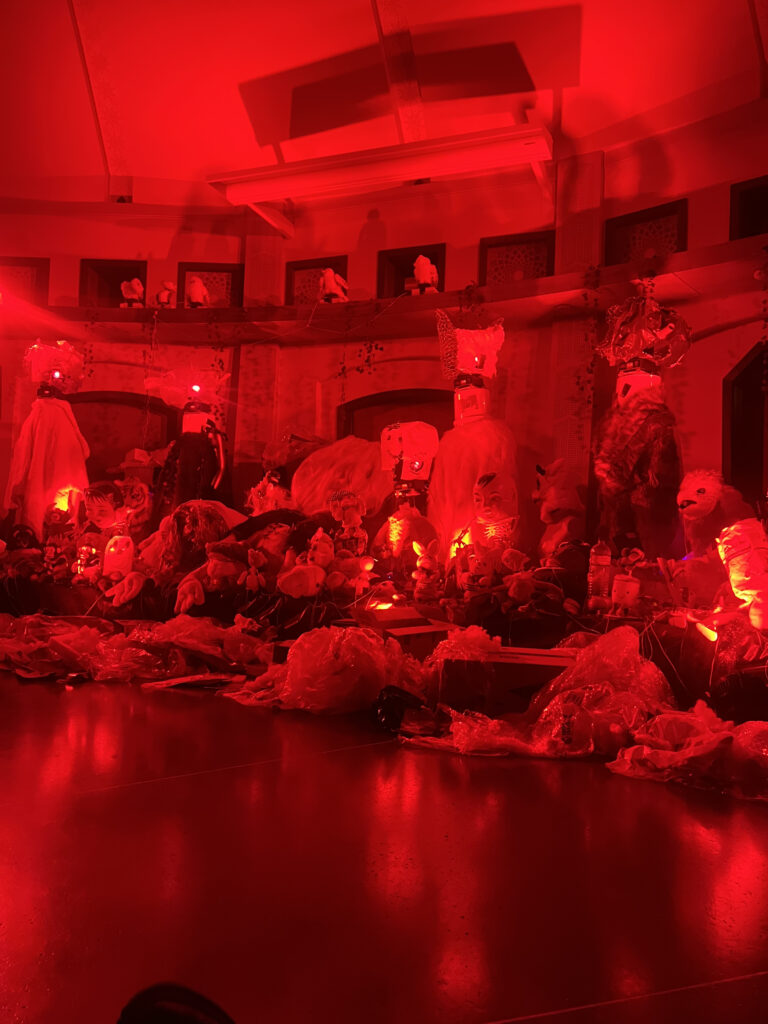 A Divine Comedy
Florentina Holzinger brought an all female identifying to Dark Mofo to perform A Divine Comedy, a journey through hell, purgatory and paradise involving dance, stunts, motorcross, live taxidermy, sex, violence, hypnosis, wood chopping, nudity and so much more.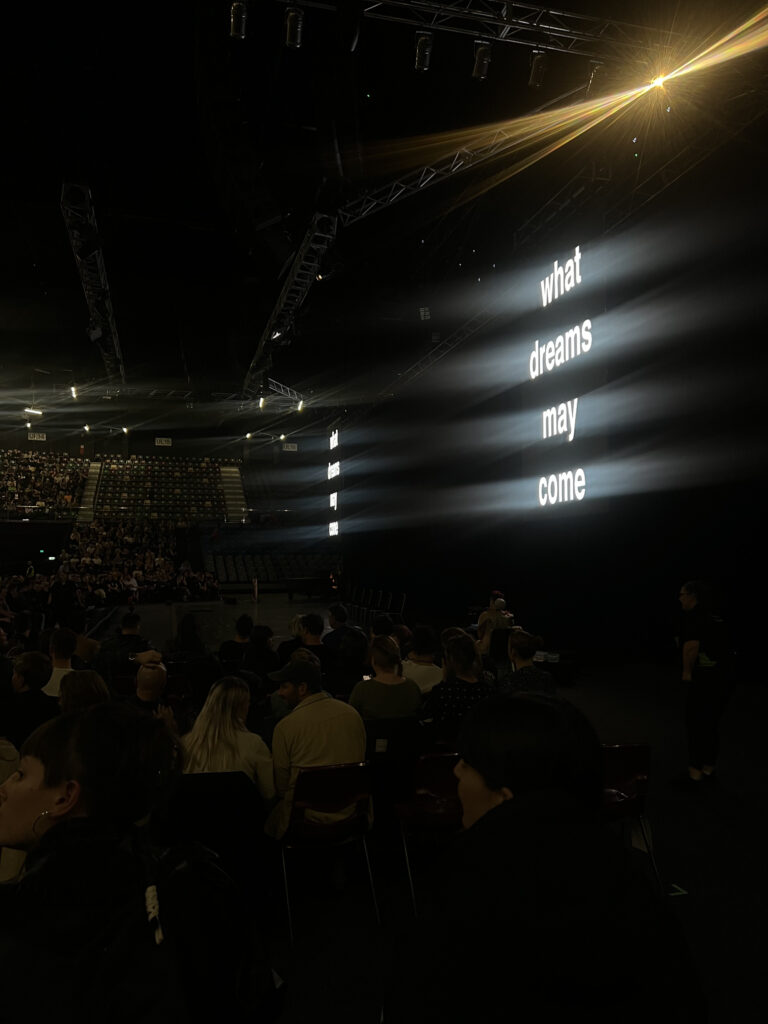 Stories After Dark
The Tasmanian State Library and Archives Building opened after dark for one night only, with performances, storytelling, hidden collections and artefacts on display.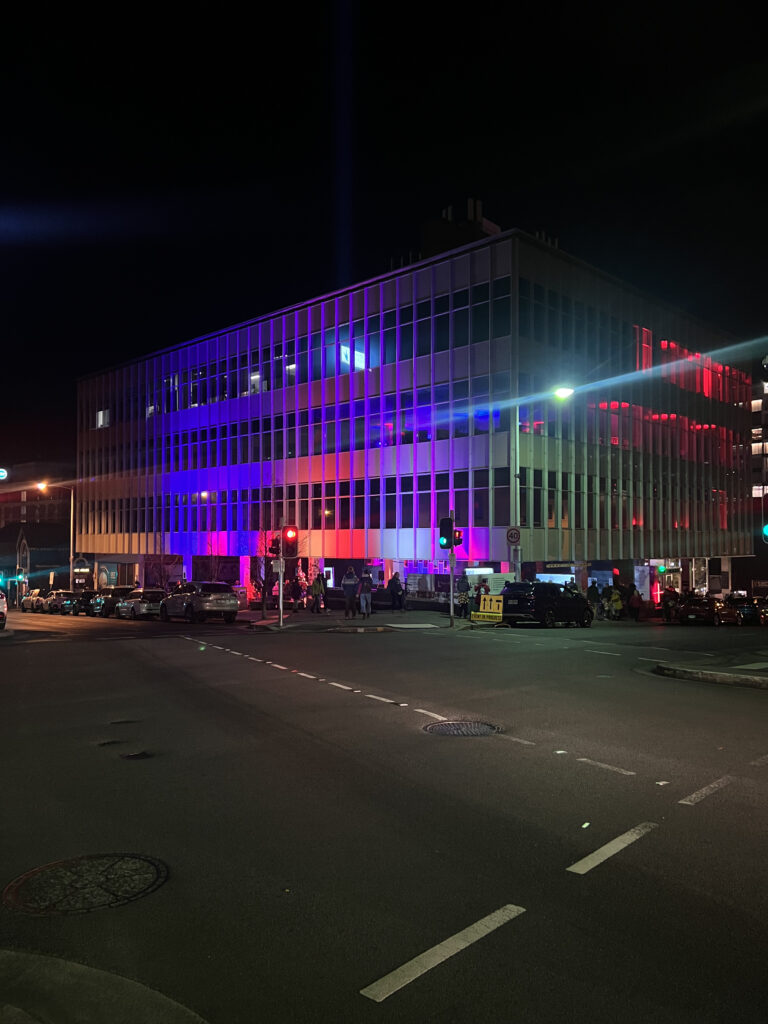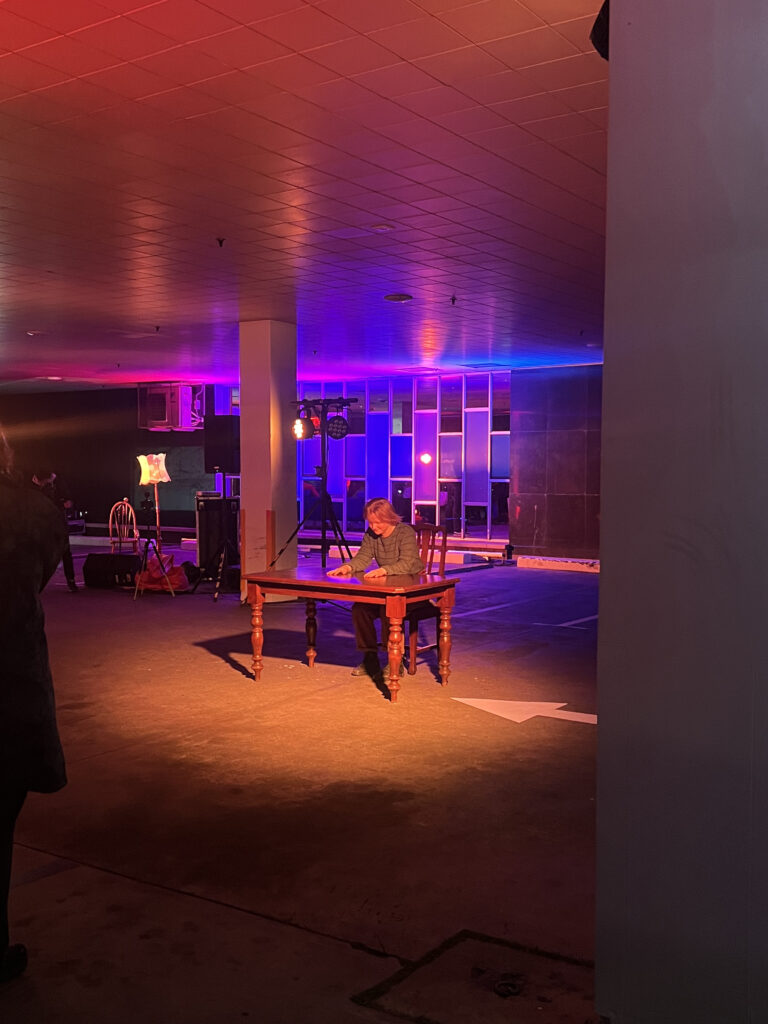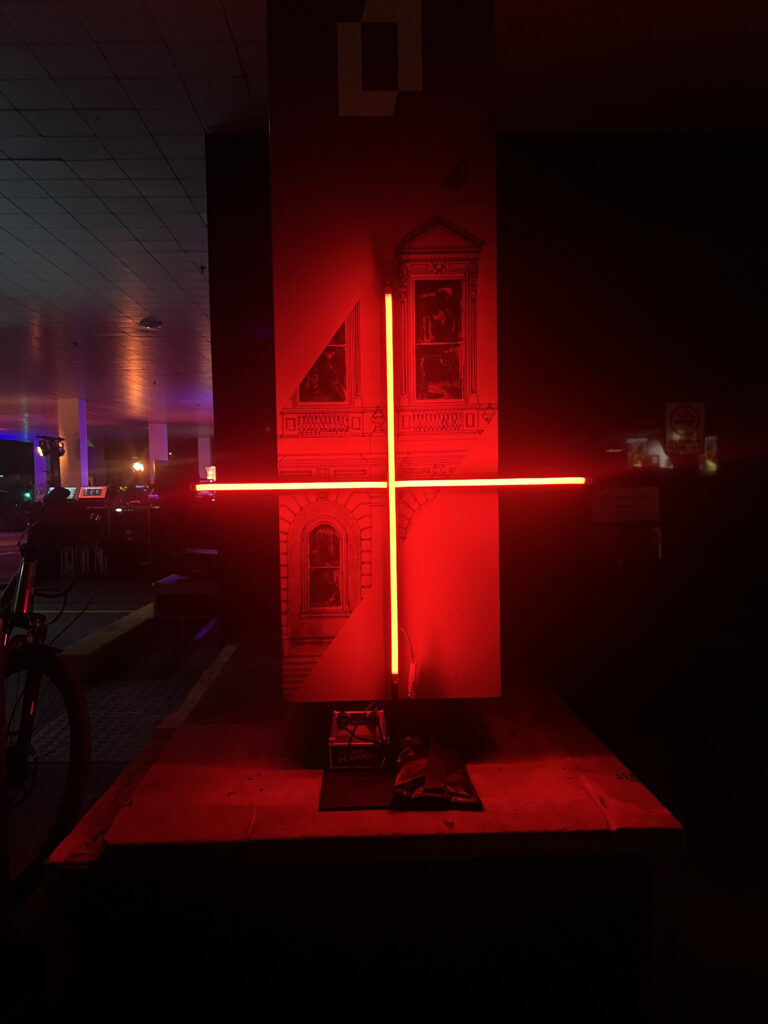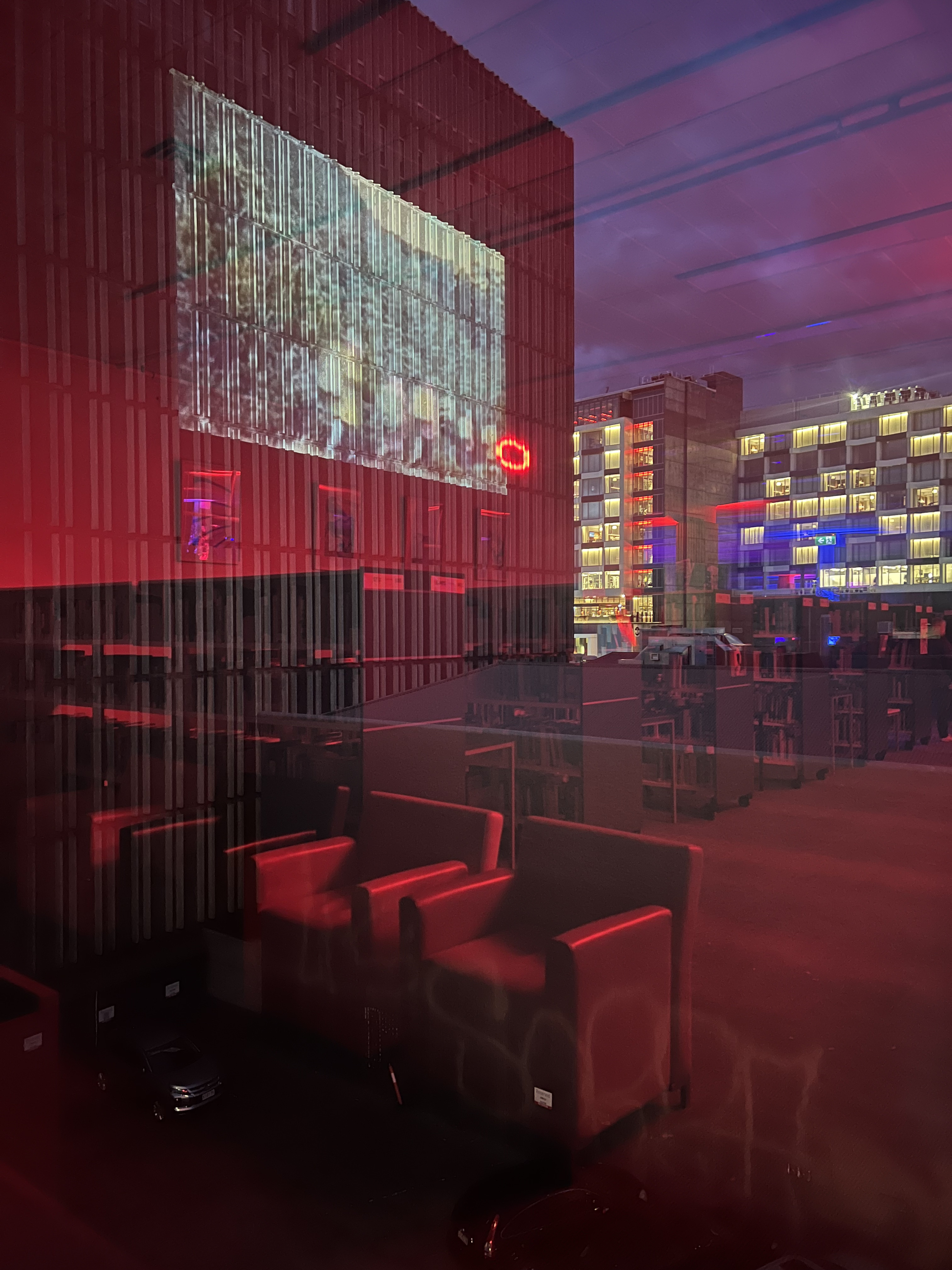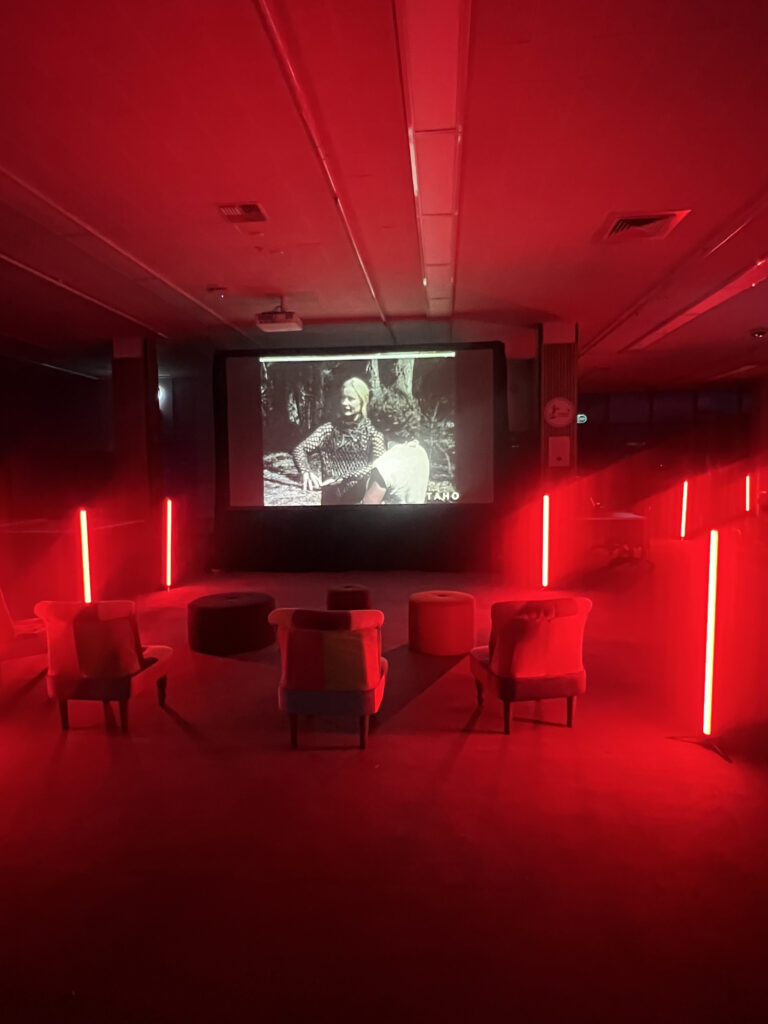 Night Mass: Extasia
Back to its former self, Night Mass turned it on for its tenth anniversary festival, with a sprawling metropolis of performances, art, cocktail lounges, cinema cabarets, music, a giant teddy transmitting live footage and raves until the early hours.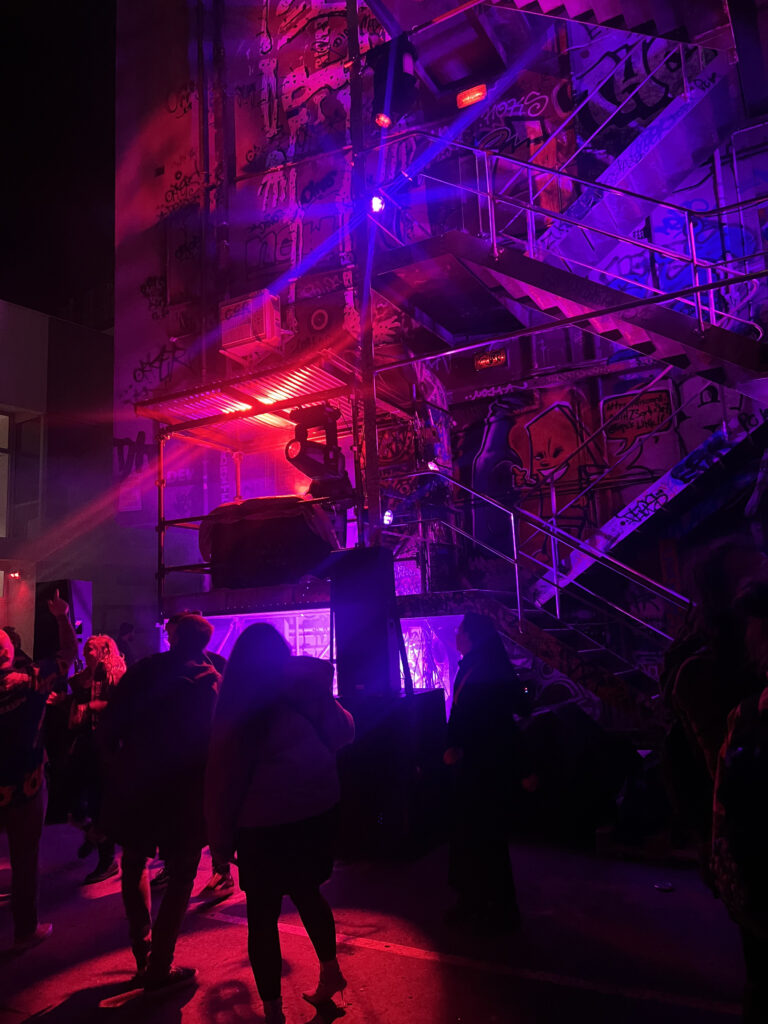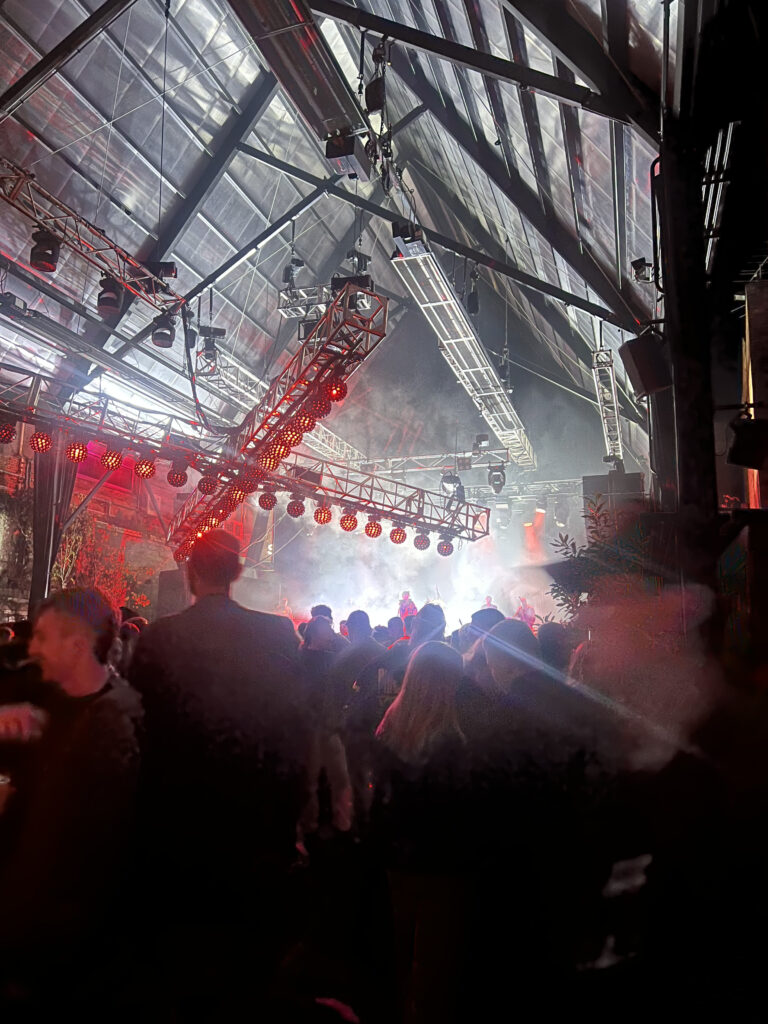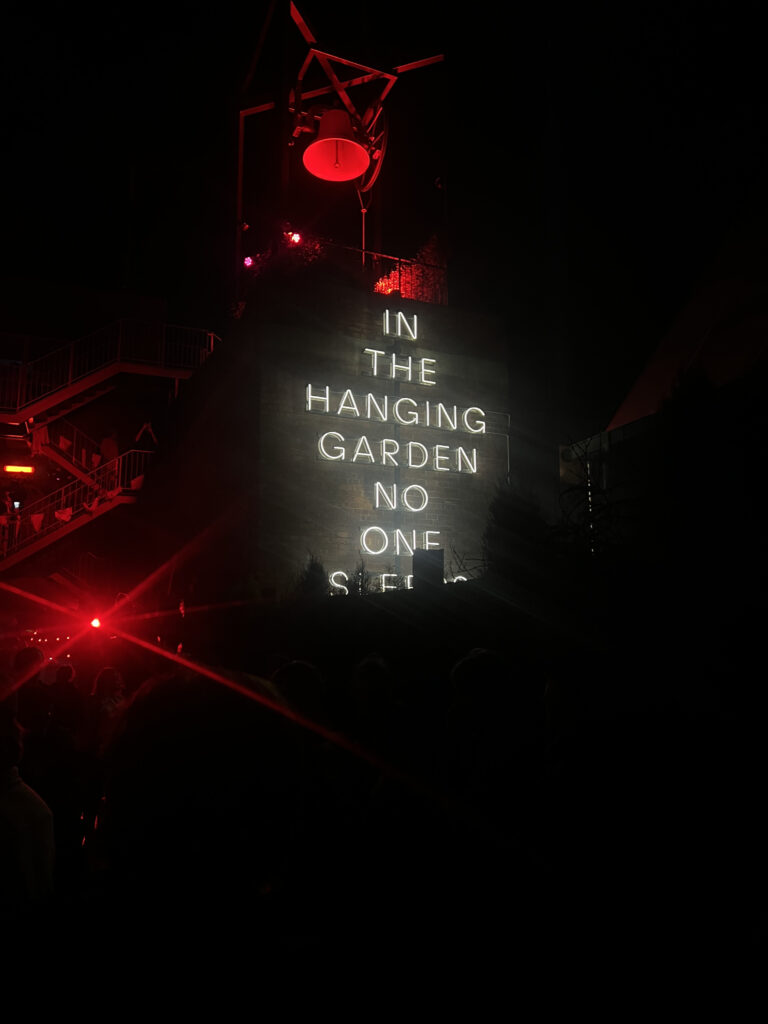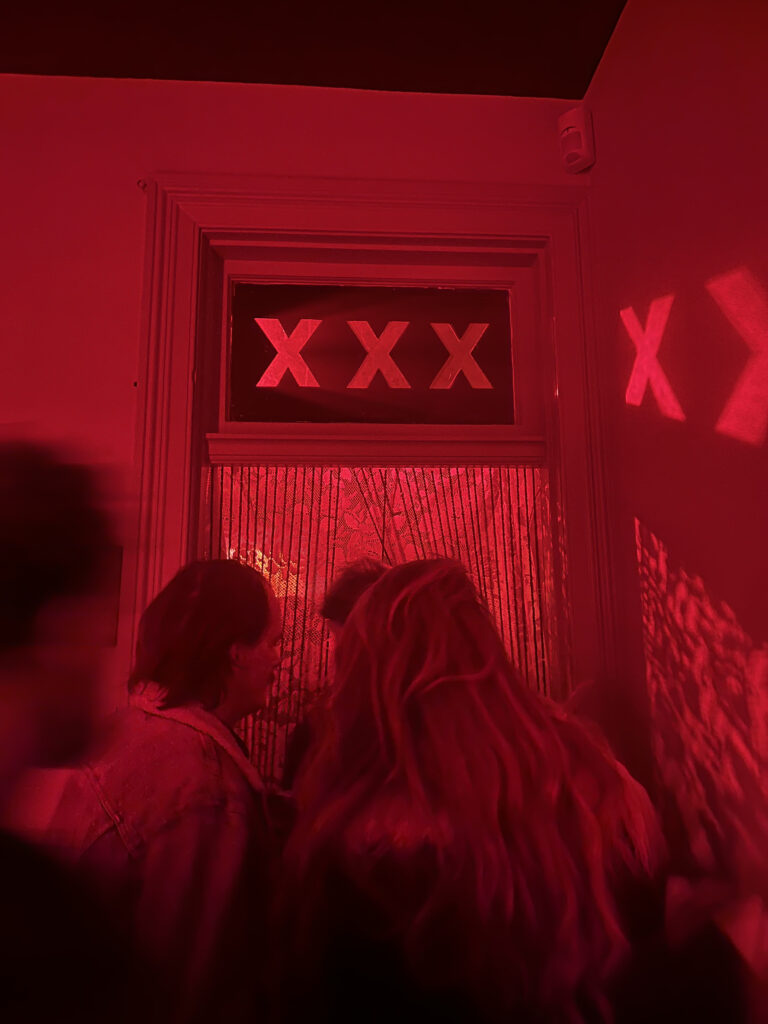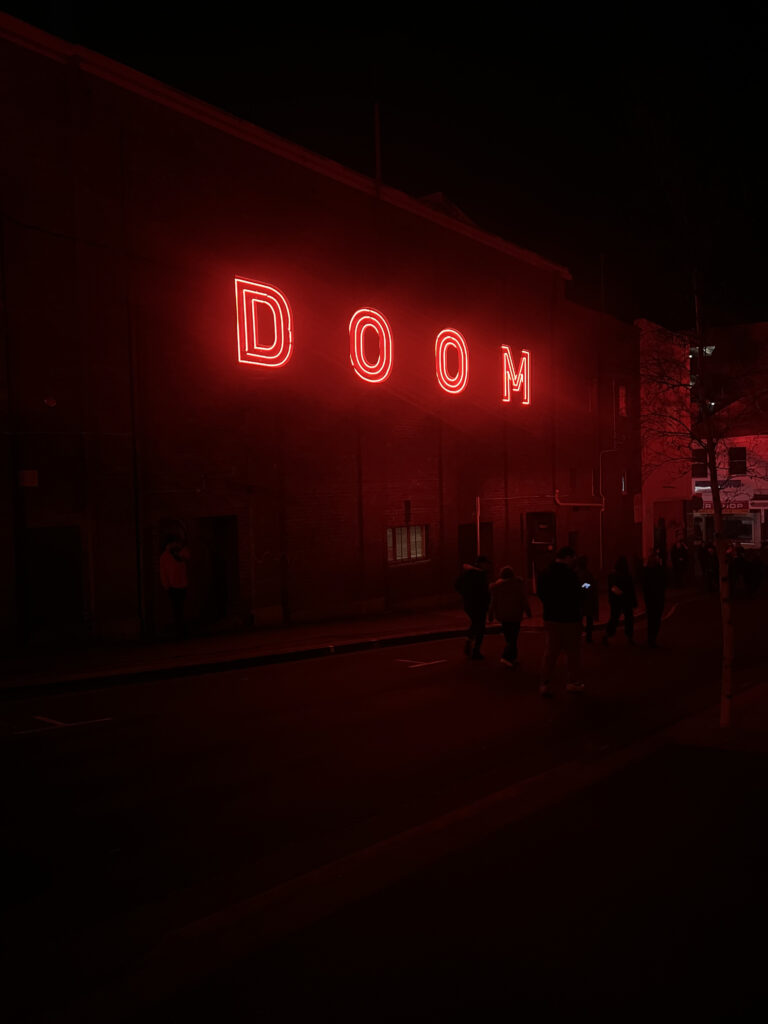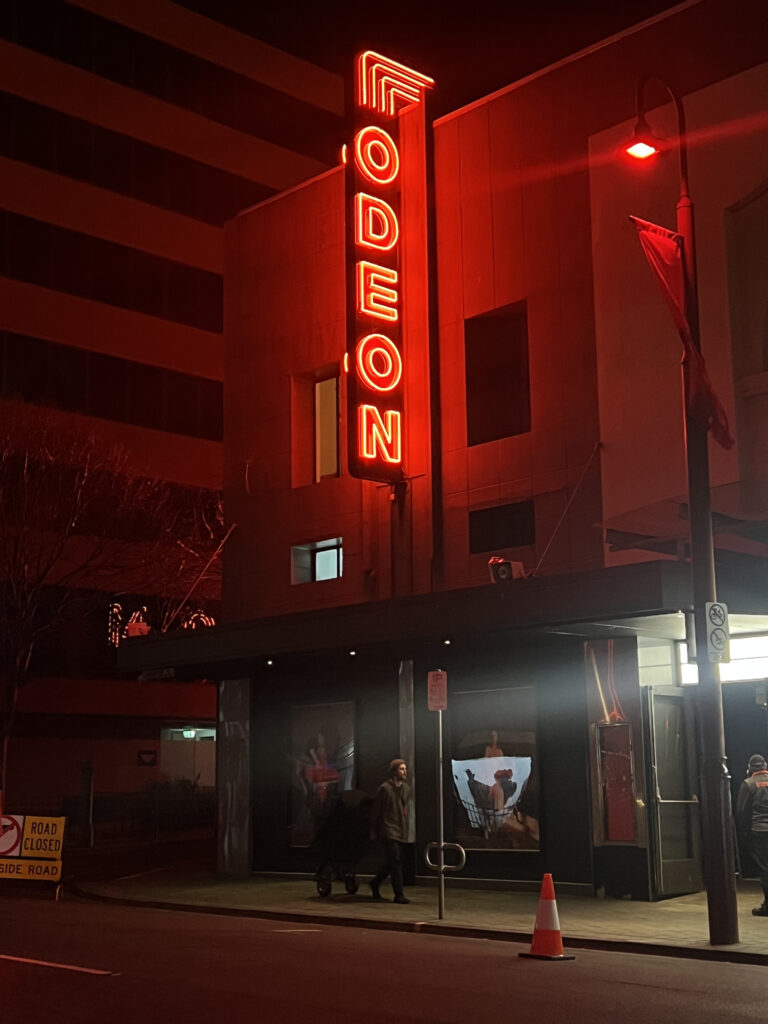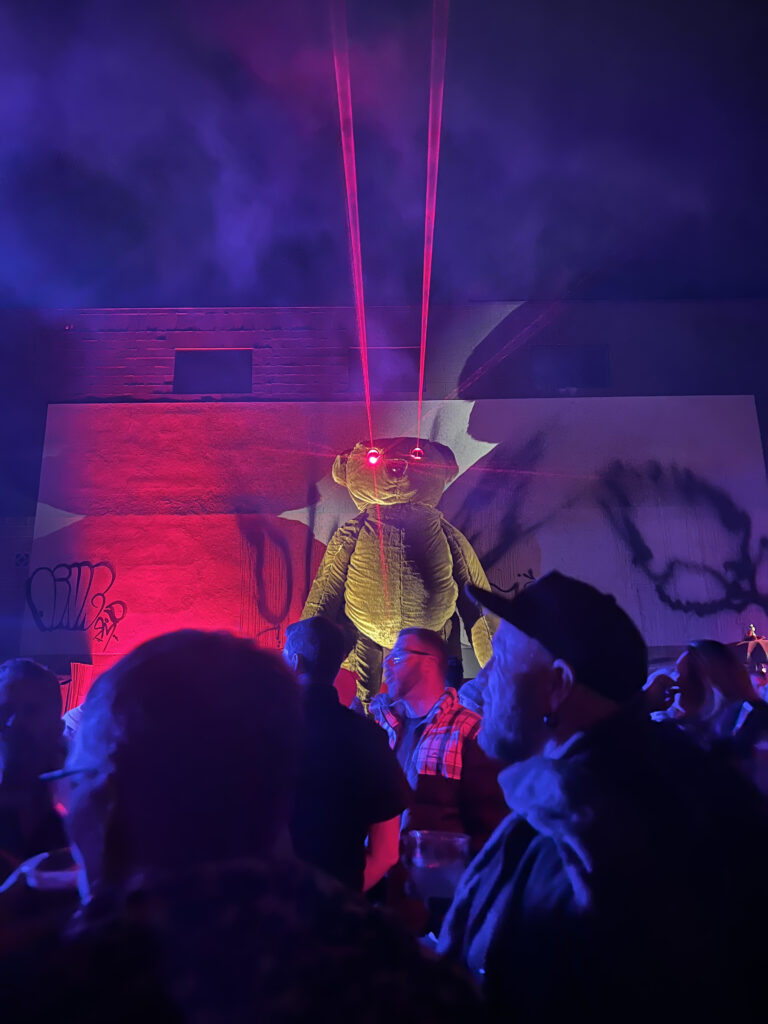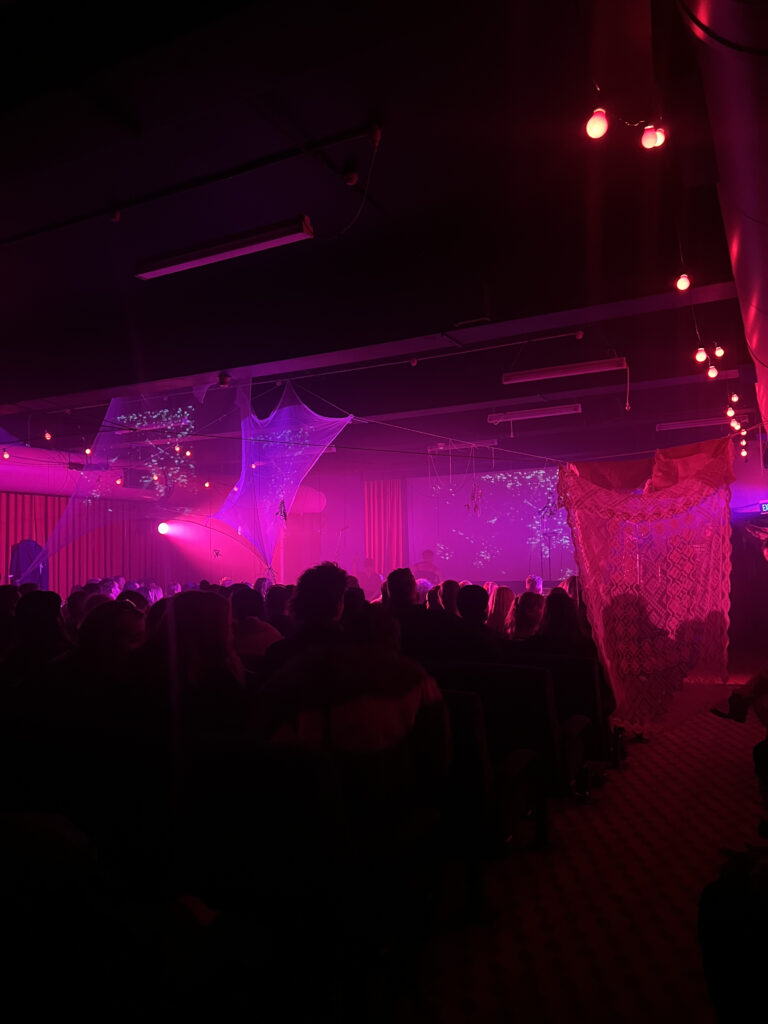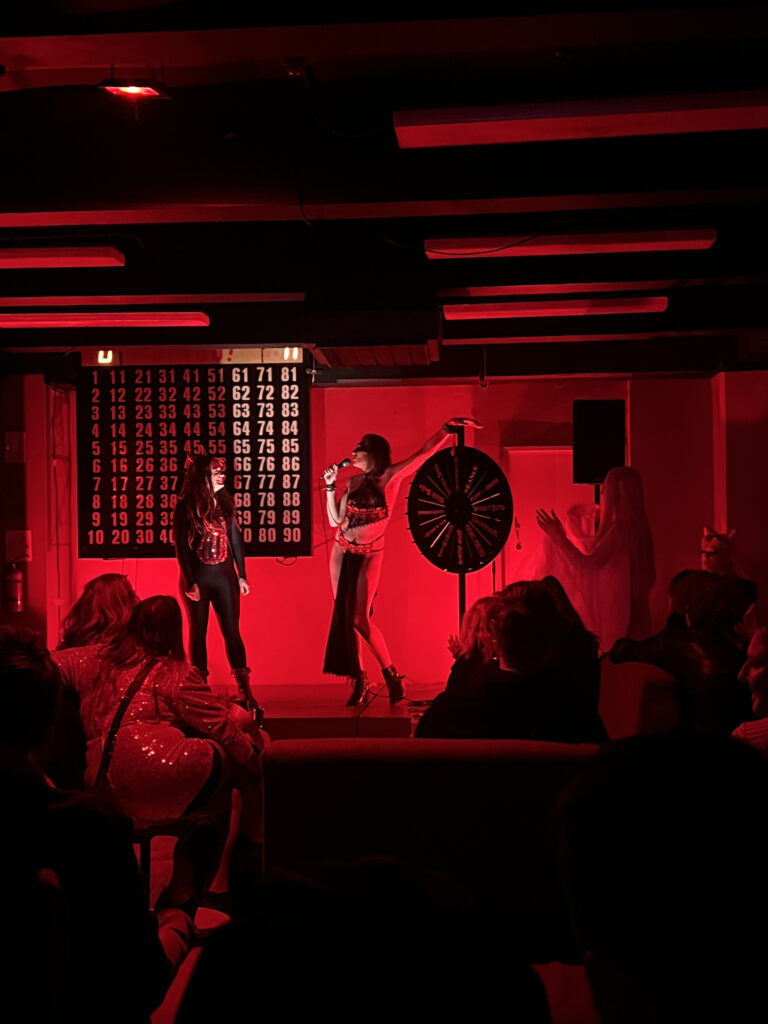 Hello Dankness
An experimental sample-based film chronicling the spectacle of American politics from 2016-2021 by artist duo Soda Jerk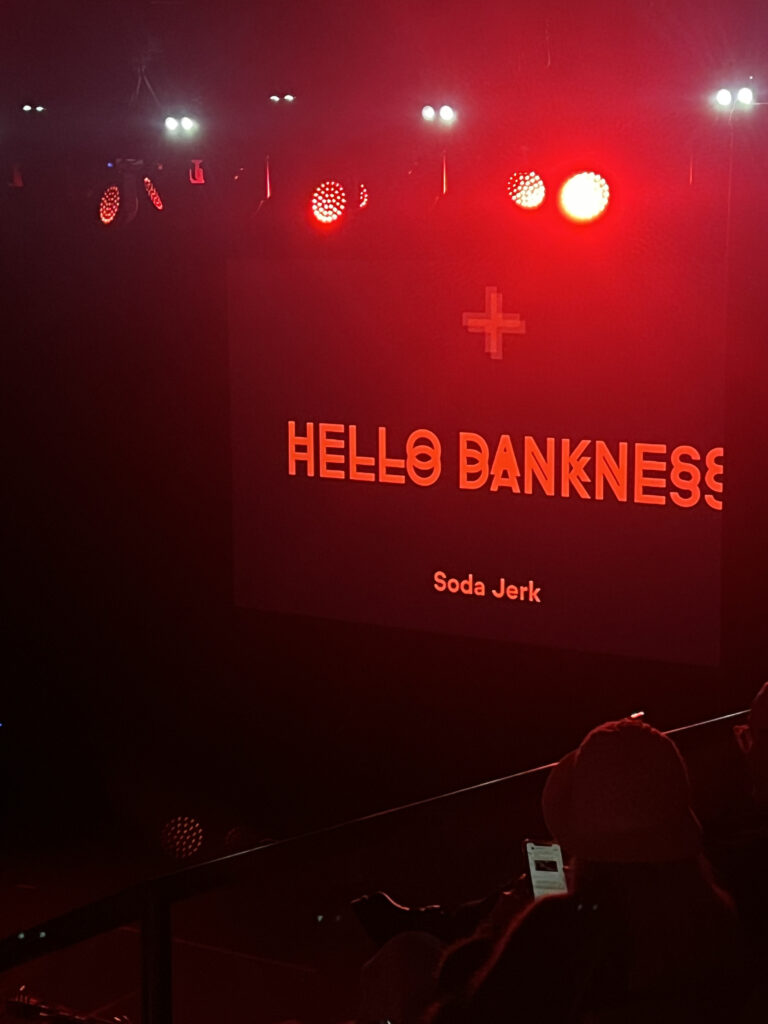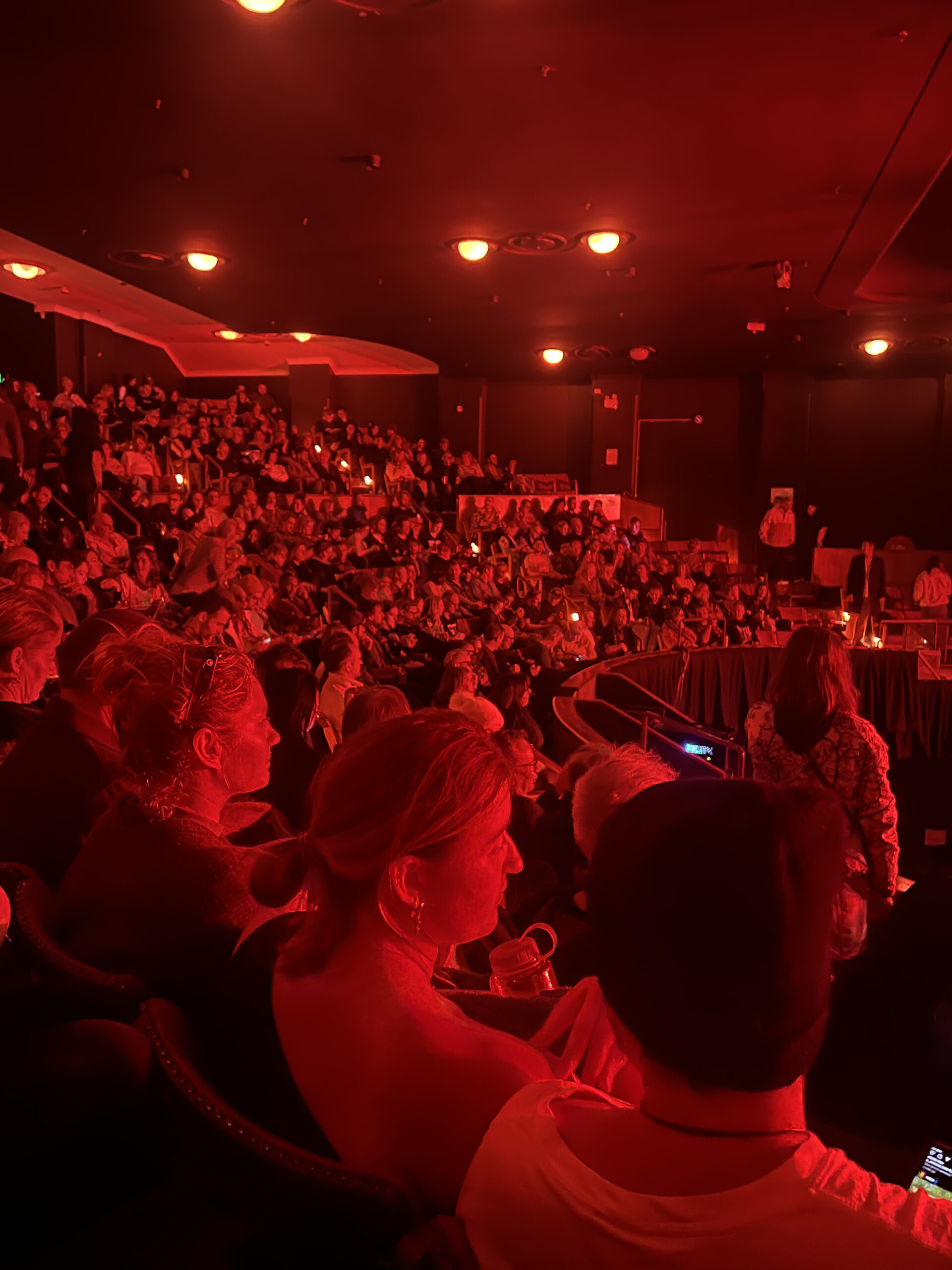 My Journey
A banned short film exploring the issue of aboriginal identity in Tasmania made its debut at the festival, by newly founded Indigenous Tasmanian production company Kutikina.