Rising Festival is taking over Melbourne's streets and landmarks for the next 11 days with art, performances, music and installations, and the program is as full as it is chaotic. There's a large-scale sound and video collaboration commissioned by the Guggenheim adapted for St Paul's Cathedral, motorcross and hoisted-by-their-scalp performers at the Arts Centre, spirit worlds in a new First Nations exhibition at Flinders Street station, a maggot performing at the NGV, a choir in Fitzroy Gardens, a 20-ton excavator digging into the complexities of sexuality and Cate Blanchett becoming a Tiger.
We've curated a list for the festival that will cut through the chaos and deliver an epic week of once in a blue moon experiences.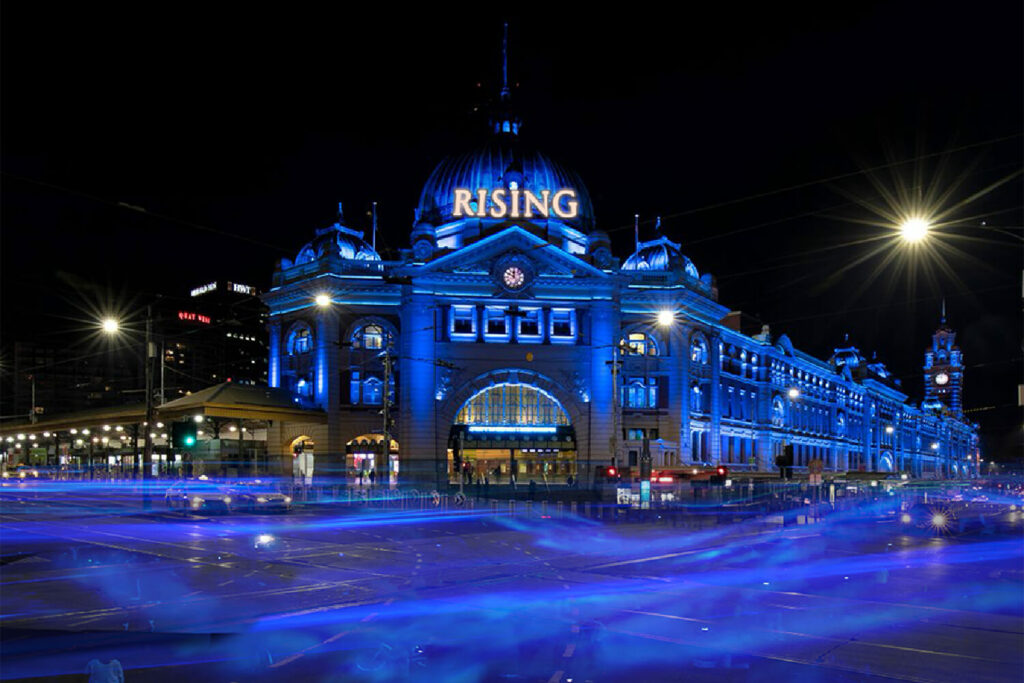 St Paul's Cathedral and Federation Square
Art takes over Flinders Street with a multitude of art, performance, music, food and drinks taking place throughout Federation Square and St Paul's Cathedral.
Gather at St Paul's cathedral carpark to drink from a giant negroni tank, eat at Hoy Pinoy, Free to Feed and Chappy's, see roving performances from special guests, inhabit Poncili Creacion's realm and dance to Wax'o Paradiso at 'Night Trade'; experience Dutch artist Daan Roosegaarde's atmospheric biodegradable light show 'Spark' in the sky above Fed Square; see Australian artists and creative technologists Tin & Ed's deep-sea creatures at 'Multitudes' in the atrium at Fed Square; experience a large-scale sound and video collaboration commissioned by the Guggenheim and adapted for Melbourne, in artist Wu Tsangs 'Anthem' at St Paul's Cathedral; and from there, take a short stroll to Hamer Hall for 'Electric', where its façade will be adorned with digital projections by Elder, artist, cultural teacher and advocate Aunty Zeta Thomson's Wurundjeri/Yorta Yorta culture and stories from her family.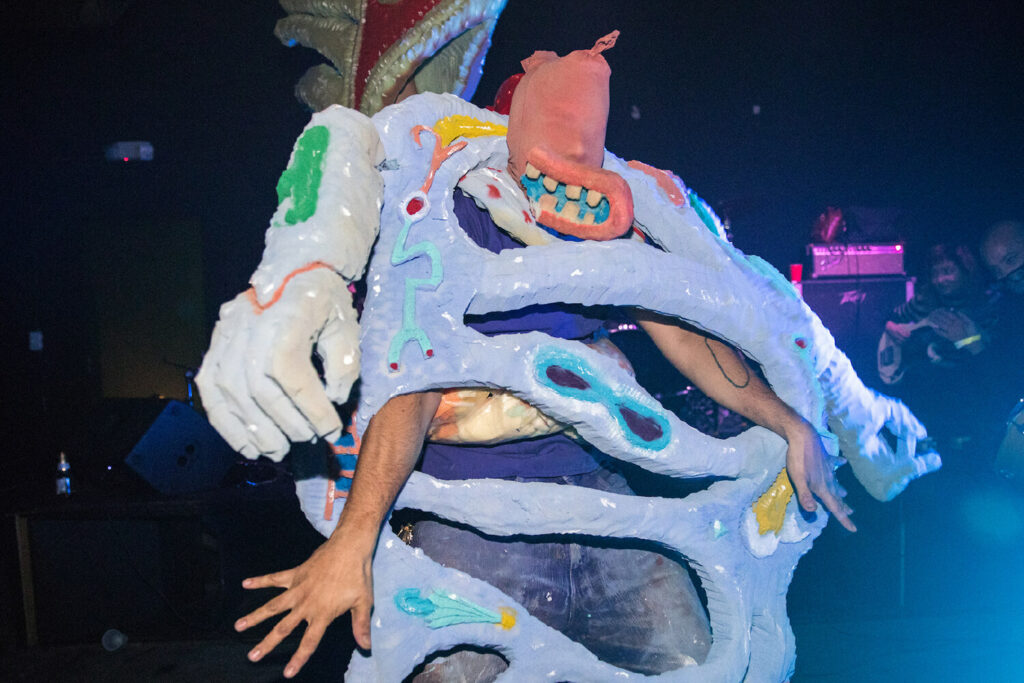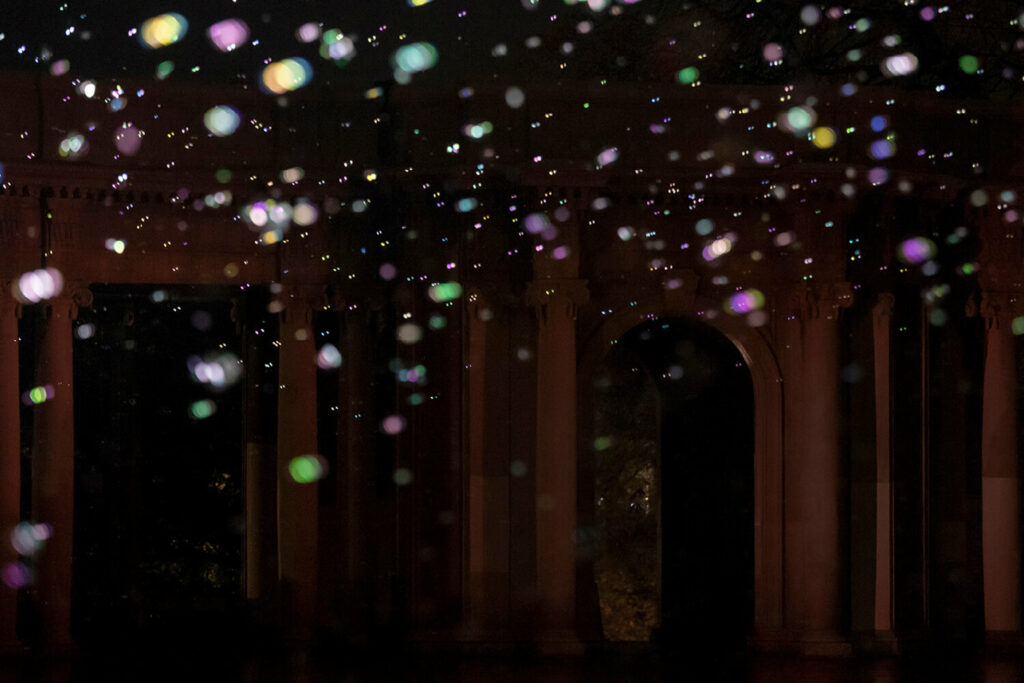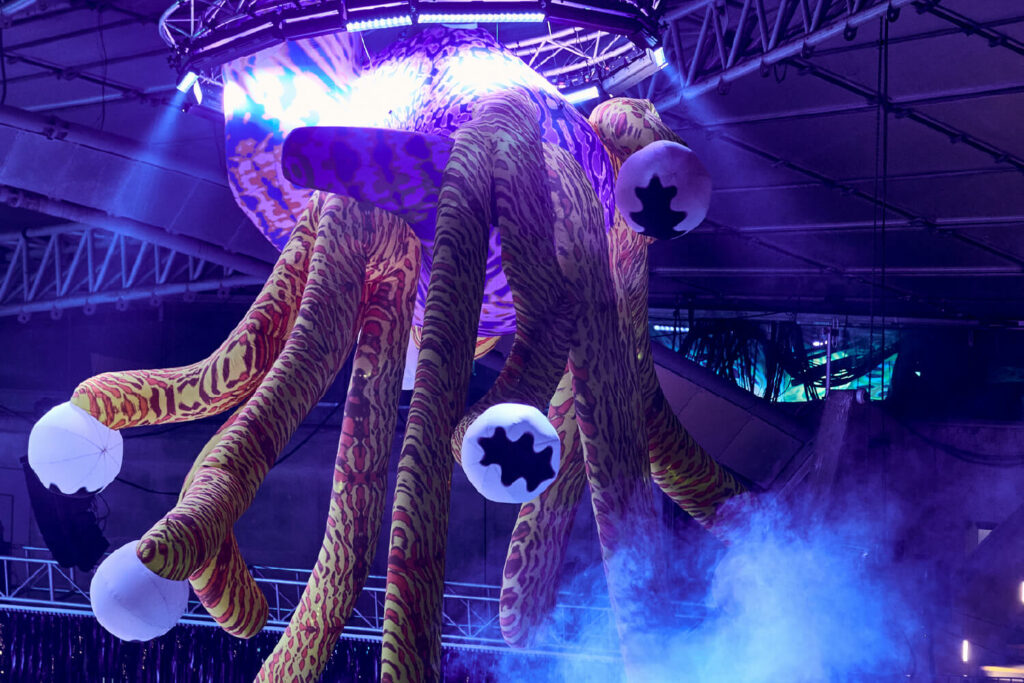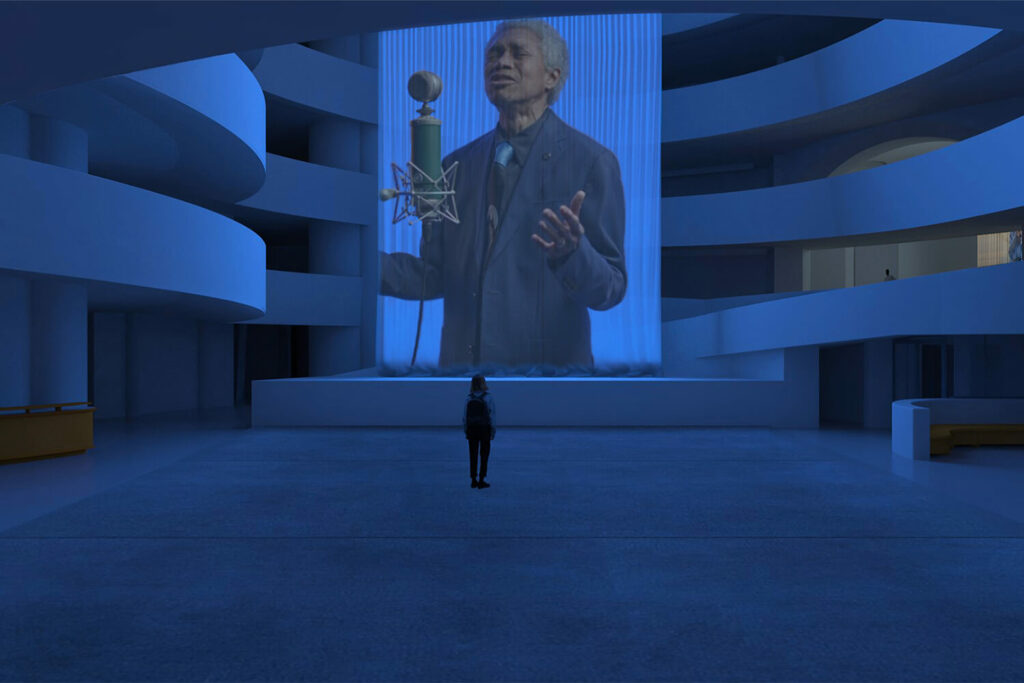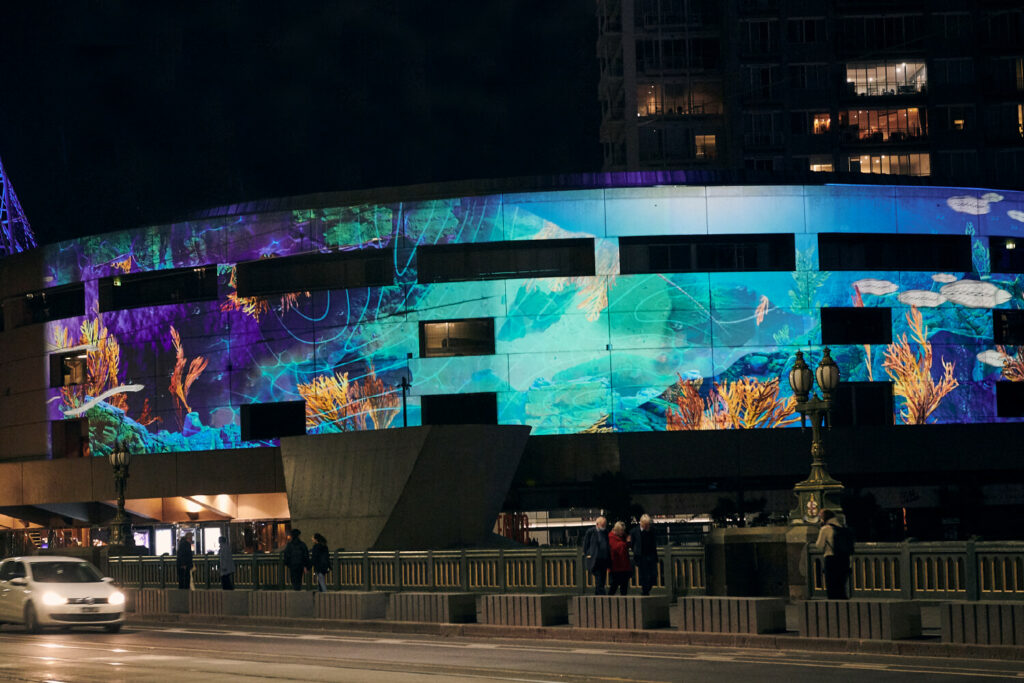 TANZ
Florentina Holzinger is an Austrian choreographer and performance artist creating epic woman-led performances, currently in Australia to perform 'TANZ' at Rising festival and her newest show 'A Divine Comedy' at Dark Mofo.
Since its premier in Vienna, TANZ has stirred walkouts and fainting, along with its accolades and rapturous applause. It's part gross-out comedy, part shock-horror show, part ghost story, part superhuman dance work. A ballet class forms the framework of the show, with the quest for perfection getting stripped down, pulleyed up from the scalp, haunted by witches, hoisted onto flying motorcycles and strung out, abattoir-style.

Details: Ticketed Event
Dates: June 8 - June 10
Location: Arts Centre Melbourne
See more about TANZ here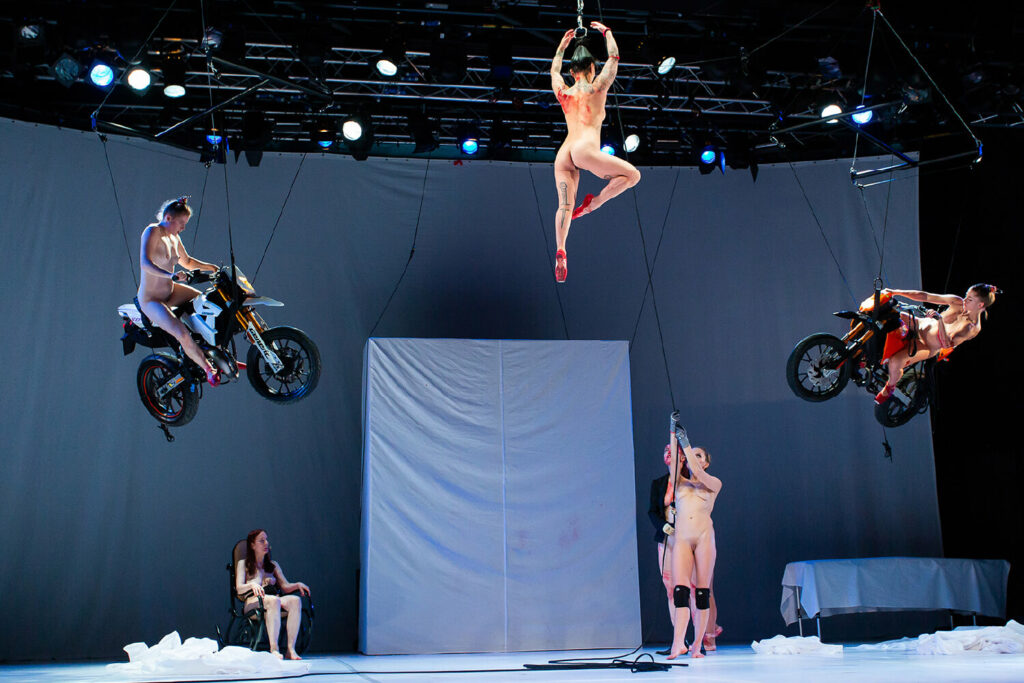 Ghetto Biennale
Atis Rezistans (Resistance Artists) is a collective of Haitian Sculptors and Artists based in Grand Rue, Port-au-Prince, founded in the 90s and led by Audre Eugene and Jean Herard Celeur. The collective work across art, performance and music and, since 2009, have hosted the Ghetto Biennale—"a response to the lack of international mobility for majority class artists which acts as a barrier between them and the global art world".
This year for Rising, Ghetto Biennale is transforming the neo-gothic grandeur of Alpha60 Chapter House into an evolving exhibition and gathering space. There'll be ritual, music and movement set among a living museum of objects—assemblages, portraits and sculptures that merge human ephemera with rusted machine parts and MTV detritus.
Artists: Curated by André Eugène and Leah Gordon, Katelyn Alexis, Tom Bogaert, Edouard Duval-Carrié, André Eugène, Leah Gordon, Bastian Hagedorn and Henrike Naumann, Laura Hayman, Michel LaFleur, Herold Pierre Louis, Evel Romain, Claude Saintilus, John Cussans, Roberto N. Peyre
Free Entry/No Tickets
June 7 to June 18
Alpha60 Chapter House - Flinders Lane
See more about Ghetto Biennale here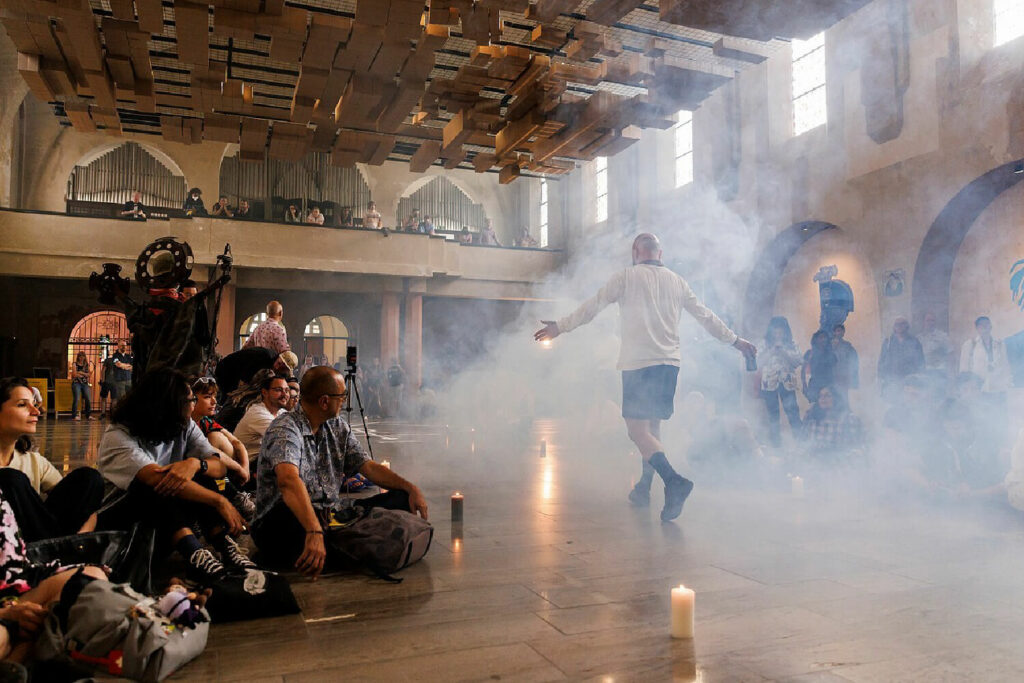 Shadow Spirit
Rising has taken over Flinders Street station's abandoned levels in previous years, including Patricia Piccini's 'A Miracle Constantly Repeated', and this year is no exception. Enter a new dimension where time undulates between the past and present, and where spirits and creatures of country ask us to listen deeply in this new First People exhibition that's taking over three levels of Flinders Street station.
A cavernous gymnasium hosts water spirits, existing on country and on Ancestral plains. Abstracted desert worlds speak to old wisdom still in practice. The ballroom weaves plant and animal ecologies with the spirit of senior artists that share song and ceremony, immersing you in country. Works illuminate protective guardians that warn and cause mischief. Some sing. Some whisper. Some rock and roll.
Artists: Curated by Kimberley Moulton (VIC) Yorta Yorta, Paola Balla (VIC) Wemba Wemba/ Gunditjmara, Vicki Couzens (VIC) Keerray Wooroong/ Gunditjmara, Karla Dickens (NSW) Wiradjuri, Julie Gough (TAS) Trawlwoolway, Rene Wanuny Kulitja (NT) Pitjantjatjara, Maningrida Arts & Culture (NT) Kuninjku, Hayley Millar Baker (VIC) Gunditjmara/Djabwurrung, Dylan Mooney (TSI/QLD) Yuwi, Torres Strait Island and South Sea Islander, The Mulka Project with Mulkuṉ Wirrpanda (NT) Yolŋu, Brian Robinson (TSI/QLD) Maluyligal/Wuthathi, John Prince Siddon (WA) Walmajarri, Aunty Zeta Thomson (VIC) Wurundjeri/Yorta Yorta, Warwick Thornton (NT) kaytej, Judy Watson (QLD) Waanyi, Tiger Yaltangki (SA) with Jeremy Whiskey (SA), Yankunytjatjara and Pitjantjatjara/Yankunytjatjara

Details: Ticketed Event
Dates: June 7 - July 30
Location: Flinders Street Station
See more about Shadow Spirit here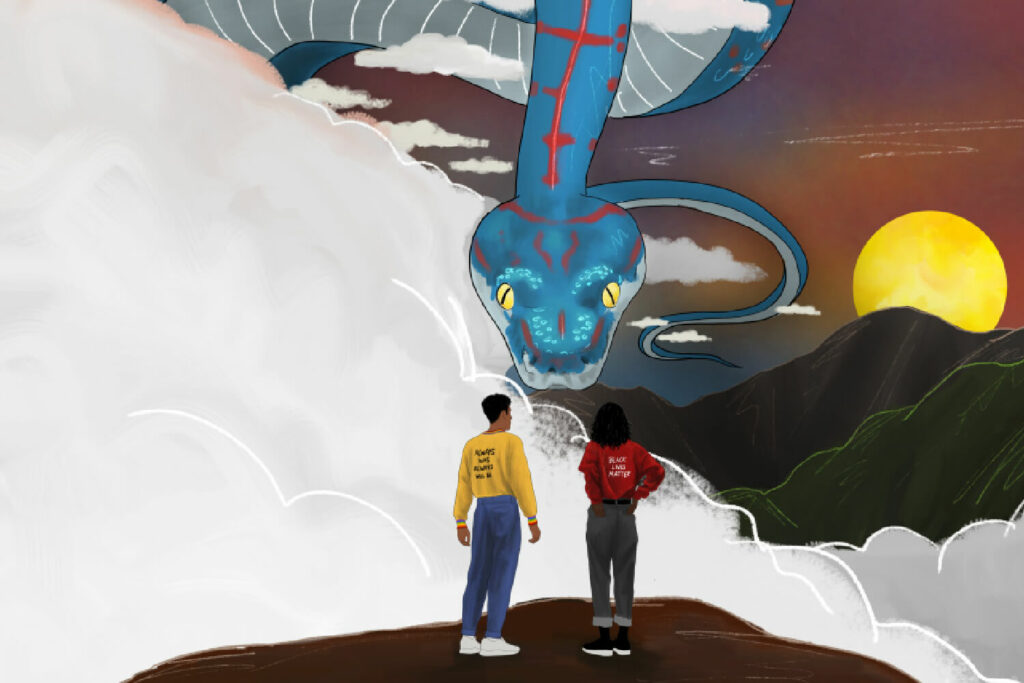 Tiny Infinite Deaths
Amber McCartney is a dancer who often uses her body's liquidity to disappear into eerily beautiful, waking nightmares. For Tiny Infinite Deaths she's chosen to embody a maggot. As a maggot, she will be your guide to the in-between—the space that exists between death and afterlife. Her cocoon will be created under a glow provided by celebrated light sculptor Cerith Wyn Evans in NGV's foyer. 

Details: Ticketed Event
Dates: June 17 - June 18
Location: NGV
See more about Tiny Infinite Deaths here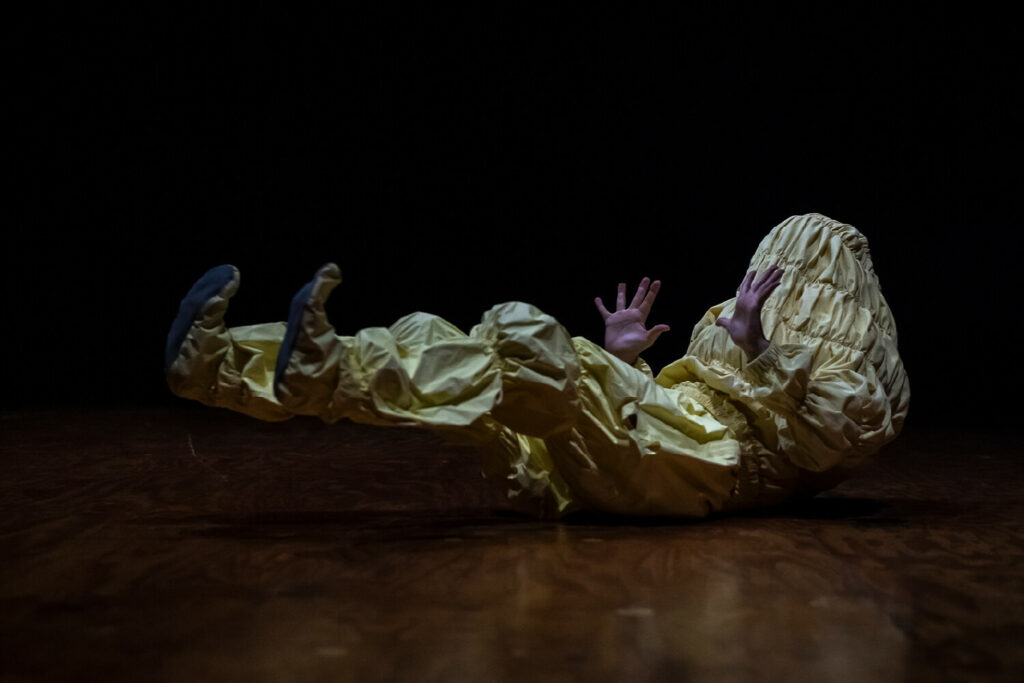 Under Maintenance & Oil Pressure Vibrator
Two events by South Korean artist Geumhyung Jeong feature at Rising this year. Geumhyung Jeong is interested in the human body and the objects that surround it—in the blurred boundaries between who controls who, what controls which. She's developed a particularly strange fascination with the excavator and its movement.
Oil Pressure Vibrator
A performance lecture at ACMI using a 20-ton excavator to dig into the complexities of desire and sexuality. Jeong's quest is narrated live (with English subtitles)—interwoven with performance, documentary film, and genre-defying video work. Somehow her journey gets more literal and abstract onstage. Still, for all its wildness, it's also a contemplative, starkly beautiful show. A radically original work that burrows right in.

Details: Ticketed Event
Dates: June 15 - June 17
Location: ACMI
See more about Oil Pressure Vibrator here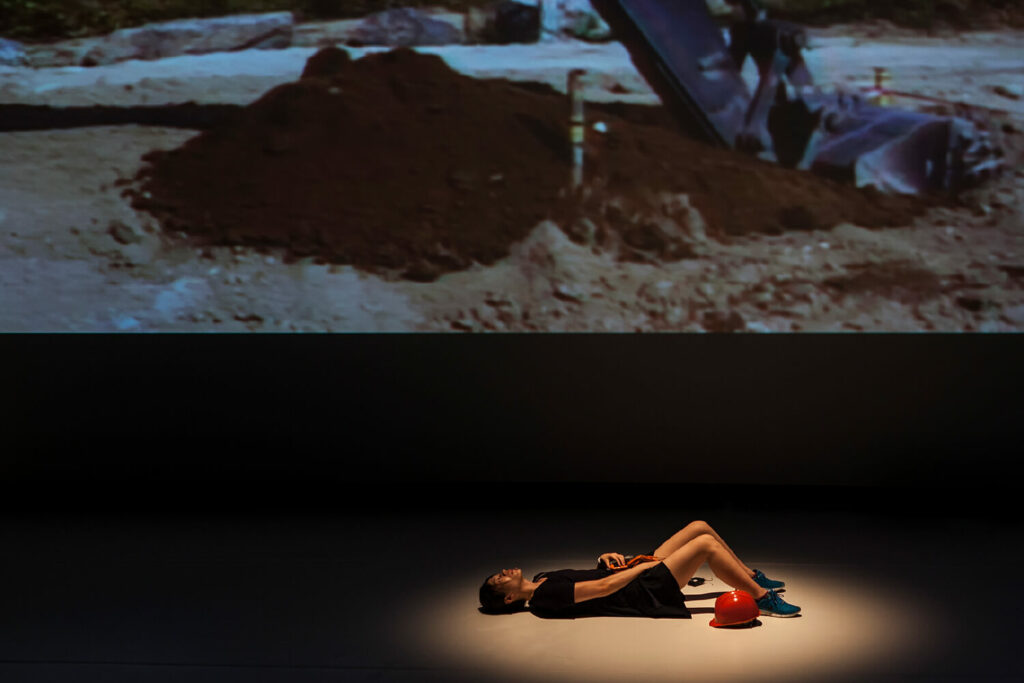 Under Maintenance
An exhibition at Arts House testing the possibilities around animating the inanimate. We're invited into her robot maintenance space to witness the moments of care that go into assembling, repairing, charging and testing her creations. What unfolds is a timid-yet-intimate conversation between body and machine—a workshop for tinkering with ambiguous empathy, and asking where life's essence begins and ends.

Details: Free Entry/No tickets
Dates: June 7 - June 18
Location: Arts House North Melbourne
See more about Under Maintenance here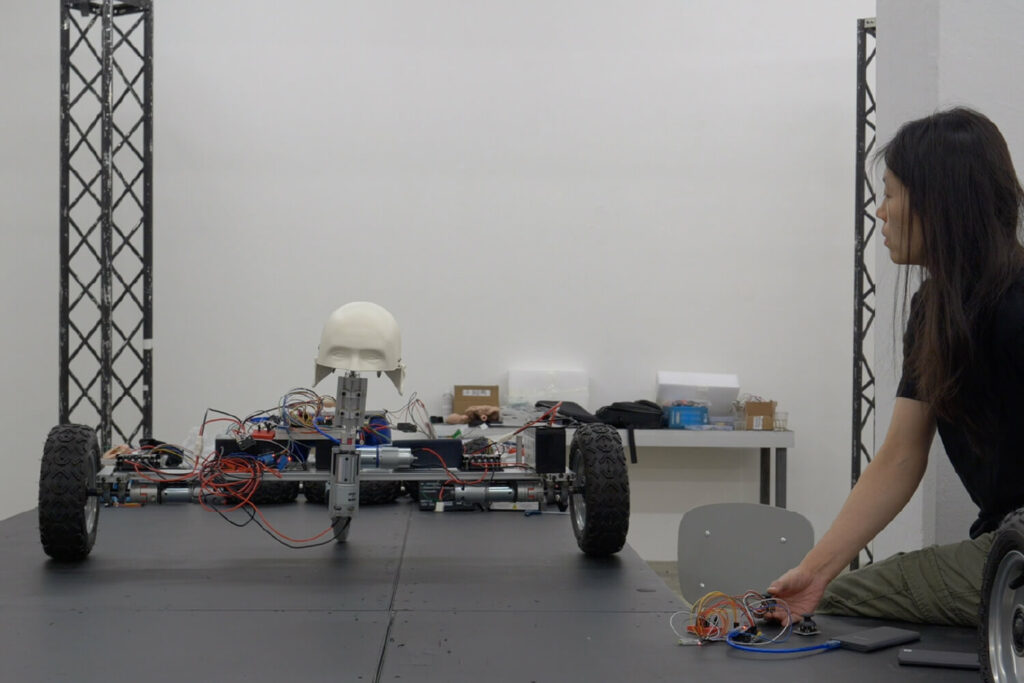 Liquid Architecture
Art organisation Liquid Architecture are taking over Max Watt's for a night of immersive, experiential audiovisual work. The event includes Iran-based sound artist Sote, Dutch-born Berlin-based composer Tarik Barri, Dominican American musician, visual artist and filmmaker Kelman Duran, West Papuan producer Asep Nayak and Melbourne-based composer Aarti Jadu. 

Details: Ticketed Event
Date: June 14
Location: Max Watt's
See more about Liquid Architecture here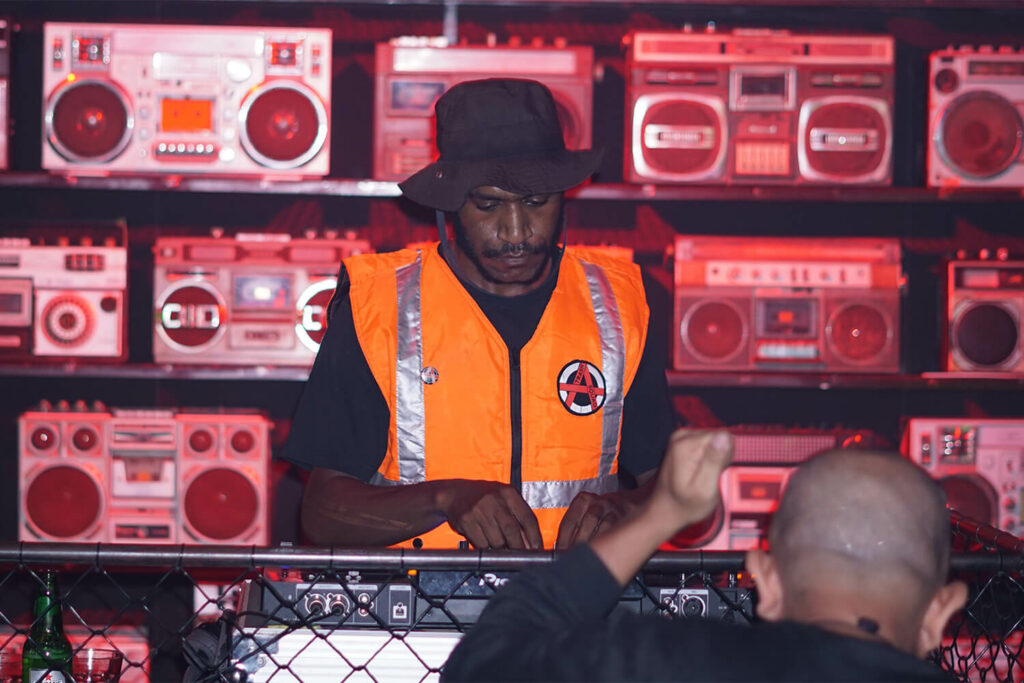 The Dan Daw Show
After having spent a lifetime being an inspiration to others, queer disabled performance-maker Dan Daw is finally seizing the moment to inspire himself. Nominated for the 2021 National Dance Awards, The Dan Daw Show is a peep into the shiny and sweaty push pull of living with shame while bursting with pride. It's a show about care, intimacy and resilience, about letting go and reclaiming yourself.

Details: Ticketed Event
Dates: June 15 - June 18
Location: Meat Market Melbourne
See more about The Dan Daw Show here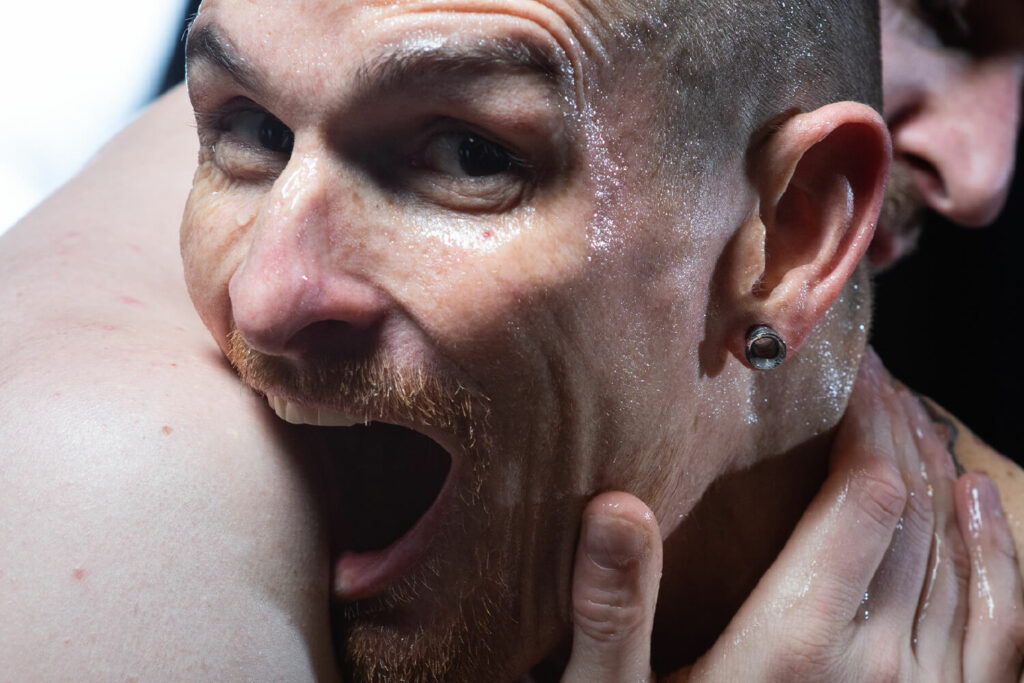 Consort of the Moon
Consort of the Moon is a twilight gathering inspired by the oldest known piece of notated song—an ode to Nikkal, Goddess of Orchards and Consort of the Moon. The music echoes the calls of owls, bats and cicadas—blurring lines between human and animal realms in a nocturnal metamorphosis. The work layers live and hyper-real electroacoustic music to usher in a hypnotic, unifying ceremony. Audiences are welcome to participate, or simply sit and listen to a drifting, environmental soundscape that alters the collective sense of space and time.

Details: Ticketed Event
Dates: June 10 - June 14
Location: Fitzroy Gardens
See more about Consort of the Moon here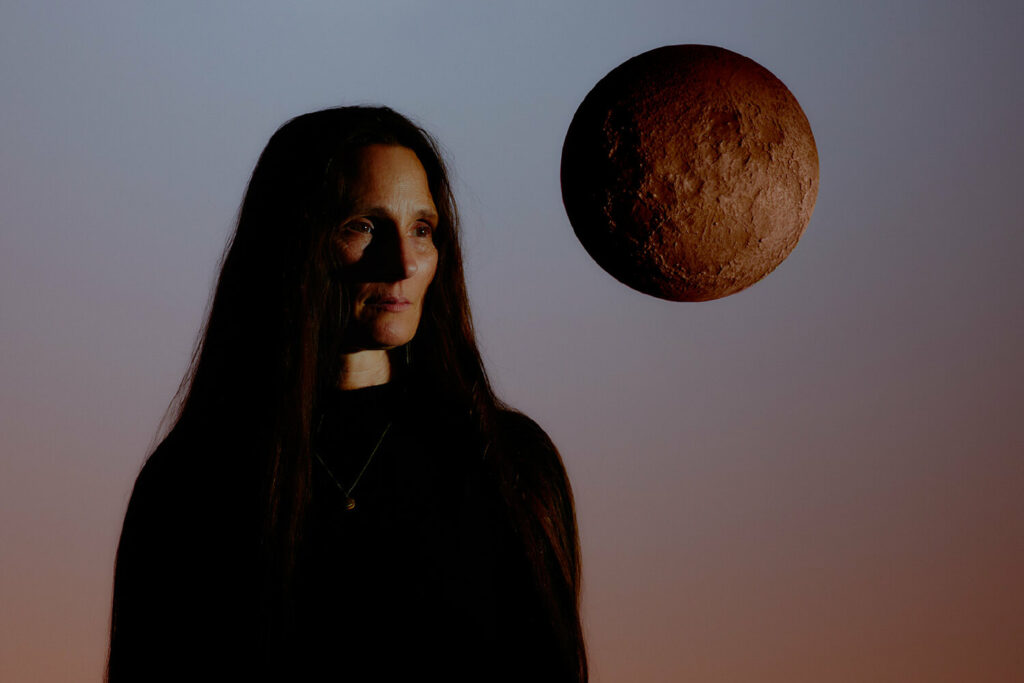 Euphoria
Artist and Filmmaker Julian Rosefeldt takes over Melbourne Town Hall for a surround-sound extravaganza on capitalism. A life-sized choir encircles you at ground level while jazz drummers duel from above. Acclaimed actors like Giancarlo Esposito and Virginia Newcomb narrate a surreal epic—delivering musings from some of history's most influential economists, writers and thinkers from Snoop Dogg, Warren Buffett and Ayn Rand to Angela Davis and Mark Fisher. Homeless men discuss economics and executives do acrobatics in a bank lobby. And Cate Blanchett's a tiger stalking the supermarket aisles.

Details: Ticketed Event
Dates: June 2 - June 18
Location: Melbourne Town Hall
See more about Euphoria here