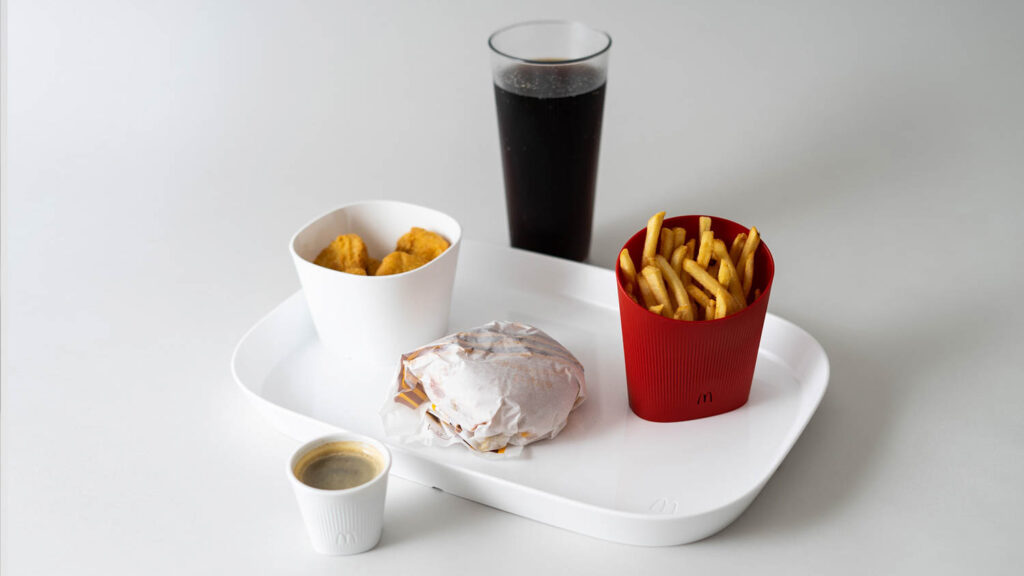 In response to the anti-waste law introduced across France in 2020, fast food titan McDonald's looked to sustainable product design to roll out reusable and recyclable food containers nation-wide this year in collaboration with Elium Studio. The new food package set includes cups for hot and cold drinks, plate, fries container, condiment holder and a mini-sized set for happy meals. The plastic material selected to produce the containers is Tritan, a durable BPA-free polycarbonate replacement. According to Elium Studio, Tritan could keep the quality of the food while holding similar hardness and texture to glass and ceramic. A tweet posted on November 20, 2022 featuring the photo of the latest package being used in a Paris McDonald's outlet quickly went viral, but behind the success of this new tableware is two years of development.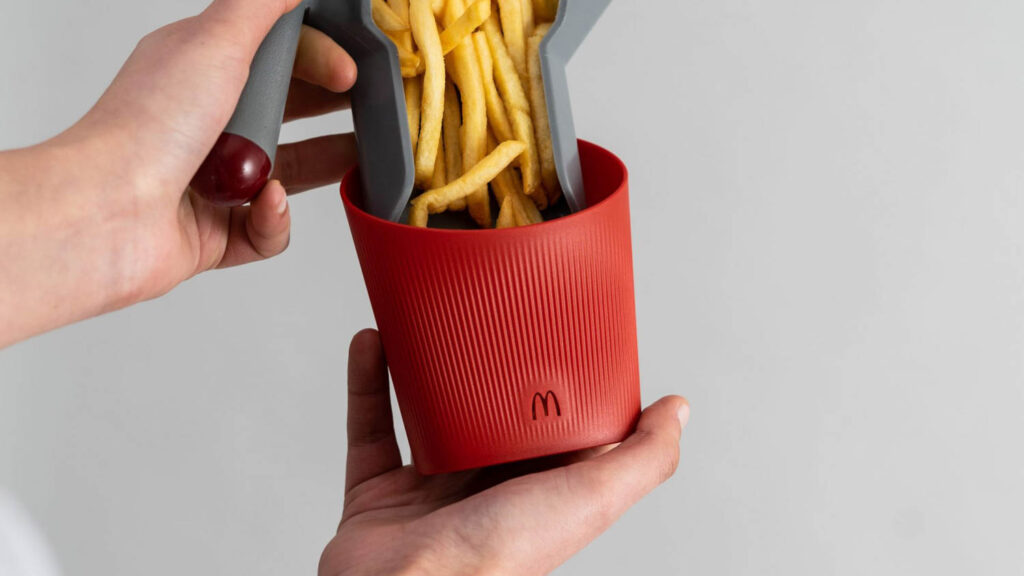 Slightly different from the single-use plastic ban that went into effect this February in Victoria, the anti-waste law in France forces all the food providers that have more than 20 seats in their restaurants to provide reusable and washable serving containers. This might not sound troublesome for most of casual restaurants however, McDonald's as a fast-food company, is facing the challenge of finding the matching material and design that could adopt the nature of fast-food business - fast, affordable and *VERY* durable. The paper package that is being used in Australian McDonald's outlets right now has a significantly higher carbon footprint due to its non-reusable and non-recyclable nature. With the release of its reusable food containers, McDonald's is able to cut more carbon emissions in terms of producing much less paper food packages.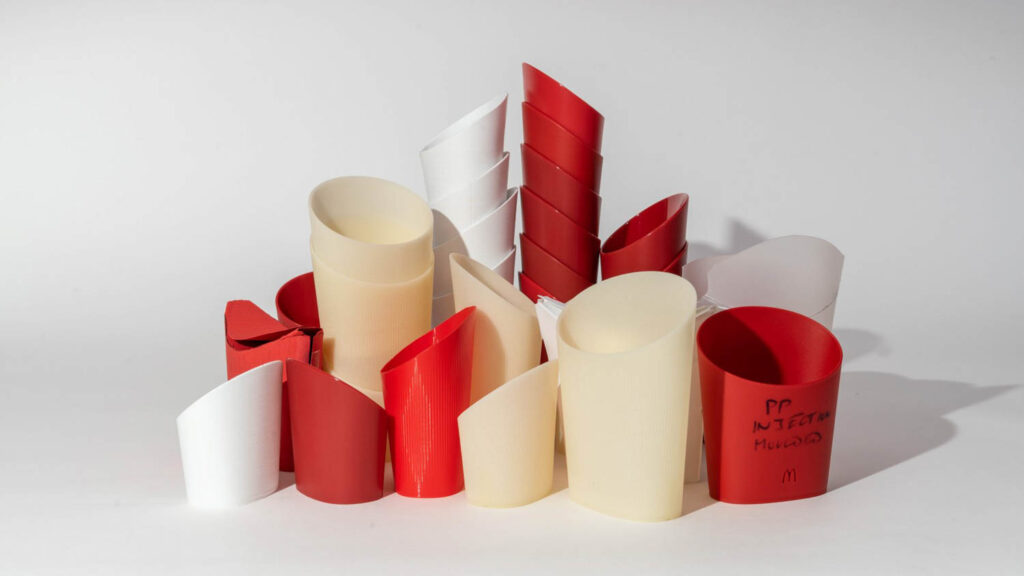 Still, the design aspect of the package is also worth mentioning. After hundreds of drawings, and prototypes we are surprised to see the classic silhouette and the red colour of the fries box are preserved in its new material with a modern design: striation and grain textures are being used in the packaging, with the 'M' engraved on the bottom. The design thinking of not just the function of the product but also the image of McDonald's itself is impressive.