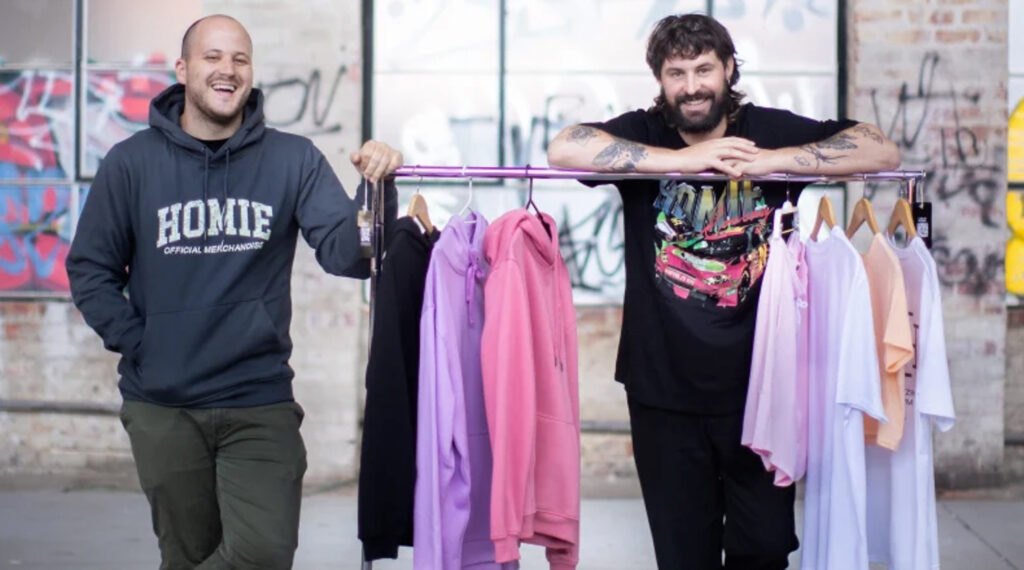 The causes of homelessness are often misunderstood and highly distorted; in Victoria financial hardship, family and domestic violence and an increasingly unaffordable housing market were the top reasons that led to people seeking homelessness and housing assistance (Vincent Care, 2020-21). Yet despite this being the result of an inadequate system, homelessness is often perceived as the fault of the individual. People experiencing homelessness are less proportionately offered employment, and when they do find work they struggle to maintain it. Barriers to employment such as a lack of support, limited access to healthcare and not even having a home address impacts their ability to seek and sustain employment. But organisations like HoMie show that when supported correctly and given a safe space to learn and grow, people experiencing homelessness are able to prosper. We spoke with Ellen Jacobsen, Head of Impact at HoMie, about the greater effect that these programs have in reducing homelessness.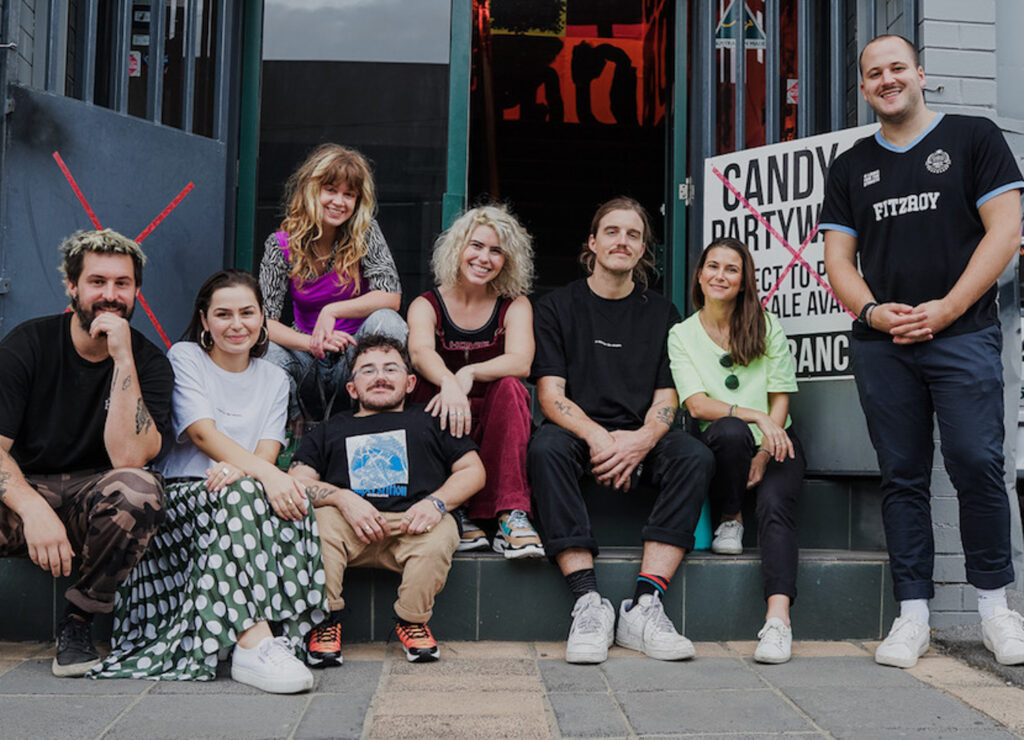 Born from the desire to break down the stigma attached to homelessness, HoMie's beginnings started as a simple idea between friends. Together they created the Facebook page 'Homelessness of Melbourne' - an initiative that helped people to share their own narrative in a dignified way. This idea eventually grew into HoMie - 'Homelessness of Melbourne Incorporated Enterprise' and they moved into their flagship store in Fitzroy in late 2016. It was the following year that HoMie created its Pathway Project - the first rendition of a program that provided young people with paid accredited retail training through their retail store in Fitzroy. The Fitzroy store now serves as the base of their two social impact programs - as a training location for their employment program and VIP Days, where young people affected by homelessness are given pampering and a dignified shopping experience. "Young people affected by homelessness are often less likely to have the opportunities to gain the skills, experience or networks needed to get a job," says Ellen. "It's also a very diverse cohort, who face stigma that limits their opportunities and impacts the way they are treated in the workplace."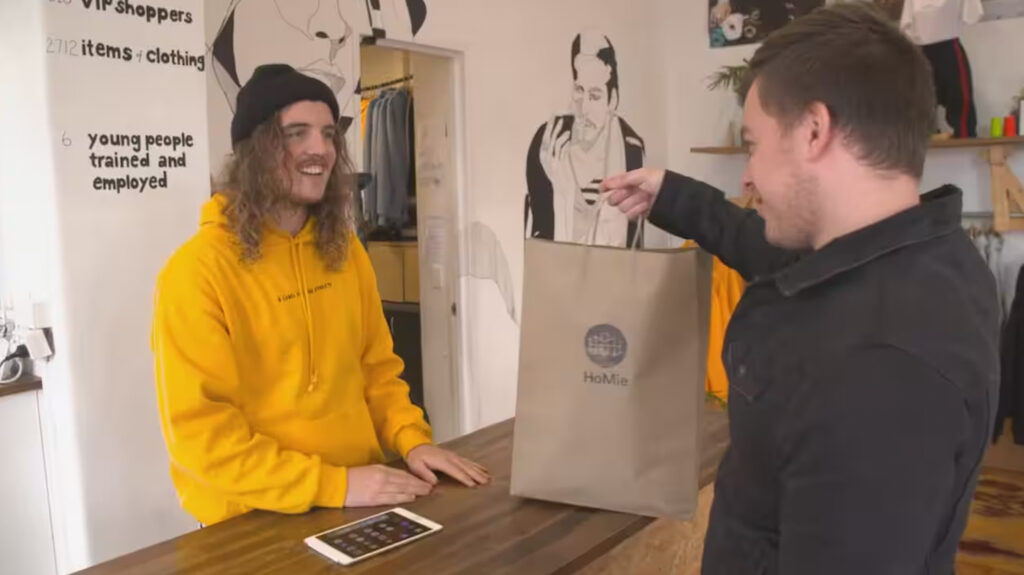 The Pathway Project program was refined and transitioned into the HoMie Pathway Alliance, which now serves as an education and employment model for large retailers like Nike and Champion to adopt. Over the course of an 8-month paid retail internship, young people are supported by youth workers and secure part-time work until they graduate with a Certificate III in Retail. "It's extremely difficult to maintain employment or education if you don't have stable housing, a support network and a level of stability and safety in your life that means you can focus on those things. With opportunity and support, young people can thrive."
Through an integrated approach that involves supporting affected young people and providing education to employers, HoMie is addressing the issue from both sides. Designed to challenge unconscious bias within hiring practices, they run youth homelessness and inclusive recruitment workshops with the hope of influencing the employment space. "​​I've seen a shift in large retailers being more open to employing young people who have barriers to employment, and in return gaining motivated, committed and diverse team members."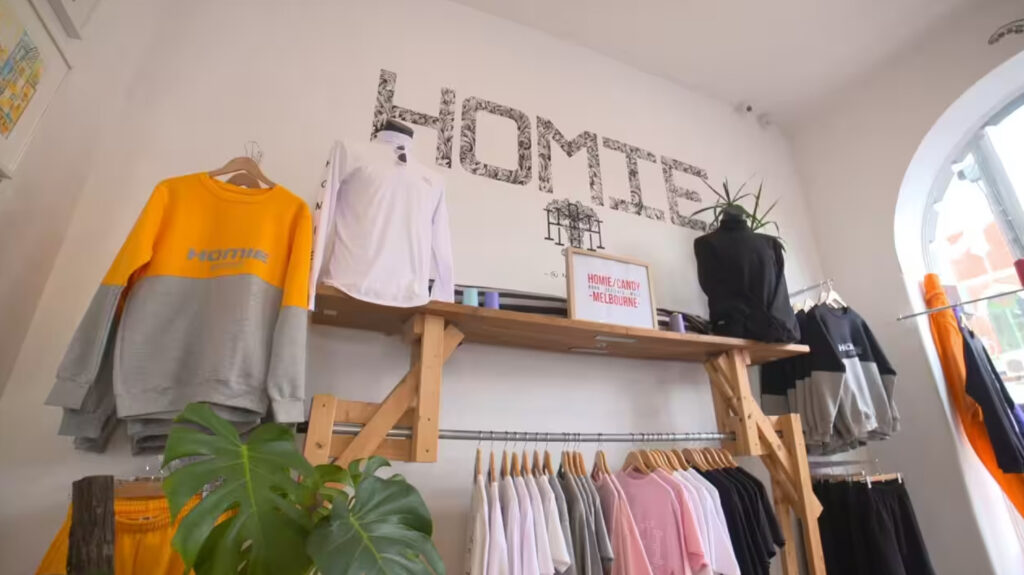 And the support doesn't finish once the students graduate. Upon completion of the 8-month program, graduates are kept in close contact through HoMie's Alumni program, and they're able to measure the impact of their programs. "We can proudly say that 85% of young people are in further education or employment ONE YEAR after graduating from the HoMie Pathway Alliance!" Many employers avoid hiring people experiencing homelessness due to the stigma that they're lazy, high risk and uneducated, however the rate of education and employment following completion of the program is a testament to the fact that when people facing hardship are given the tools and opportunity to succeed, they are more than capable.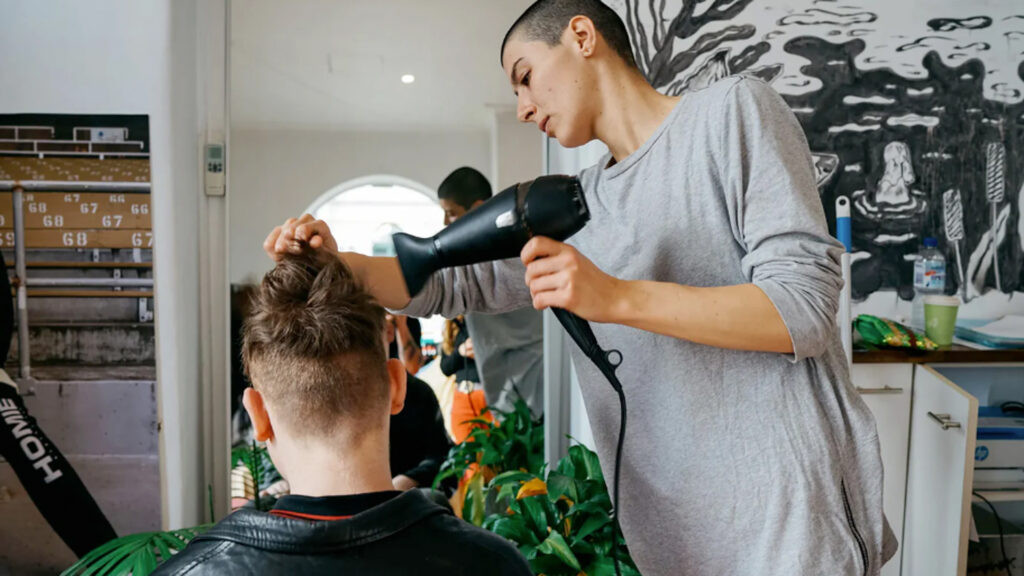 The work that HoMie does in providing education and support is a great step towards reducing the amount of people facing homelessness. The overwhelming systemic issues allowing people to fall into homelessness shows that a lot more work needs to be done at a government level. Savage cuts to community services means that less people are able to be supported. Rent subsidies need to be increased to reflect the current market price and investment in social housing needs to keep up with growing population demands. Individuals also play a major role in decreasing homelessness rates. "I think there's also a lot that can be done by individuals, the corporate sector and the wider community as we've seen throughout the HoMie journey. Think about how you are uniquely positioned to contribute to the cause (whether it be advocacy, housing, petitioning, fundraising, employment, education, spending choices, etc.) and start there" says Ellen.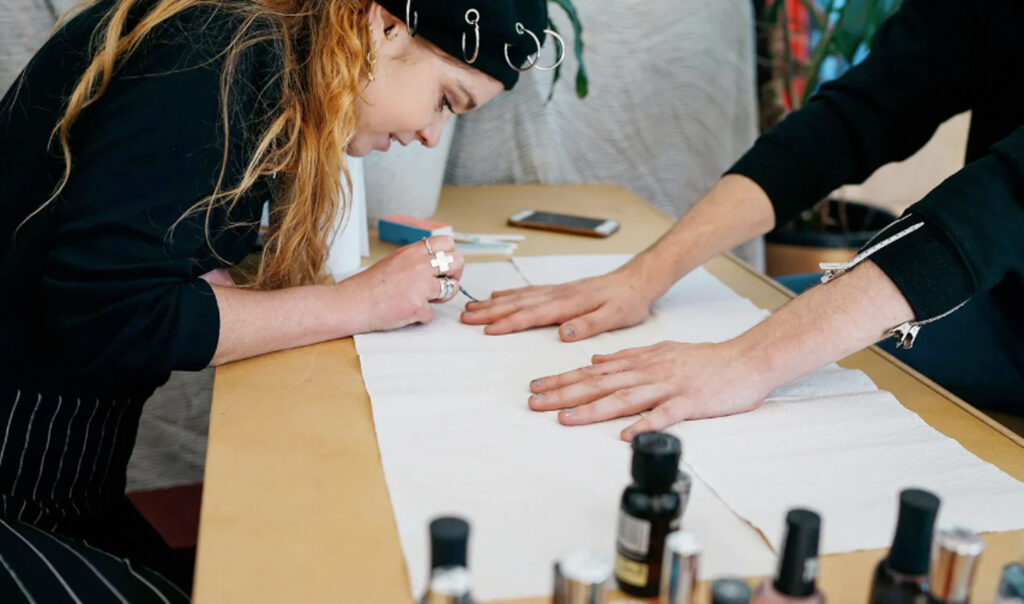 HoMie's operations have expanded over the last seven years and 2023 has brought with it some major plans. They have an exciting collaboration with fellow fashion brand Clothing The Gap, who use fashion as a vehicle for social change by supporting Indigenous employment. HoMie worked closely with them on campaigns, supply chain and employment, and threw a party as part of the Melbourne Fashion Festival.
There's a lot more that goes on behind the scenes that makes 'just getting a job' harder for someone experiencing homelessness. Since early 2015 HoMie has committed to reframing the way we perceive and understand homelessness. Through education and support for both young people and retailers, they hope to give people experiencing homelessness a chance at a stable life. 
Thank you to HoMie for being a part of this series and to Ellen for taking the time to answer our questions.