The world is currently undergoing an ecological disaster. As production and manufacturing refuses to slow down, more and more of the Earth's natural resources are consumed without consideration to the major harm caused to animals and ecosystems. Consumers have been asking companies for years to create products that are sustainable, ethical and biodegradable - but their cries for action have been met with a landslide of deceitful greenwashing claims. However there are some companies that are genuinely trying to make a change for the better through the development of innovative sustainable materials. From innovations deriving from natural sources like seaweed and mycelium to repurposing agricultural waste-products, we've decided to shine a spotlight on five companies pushing the boundaries of sustainable manufacturing.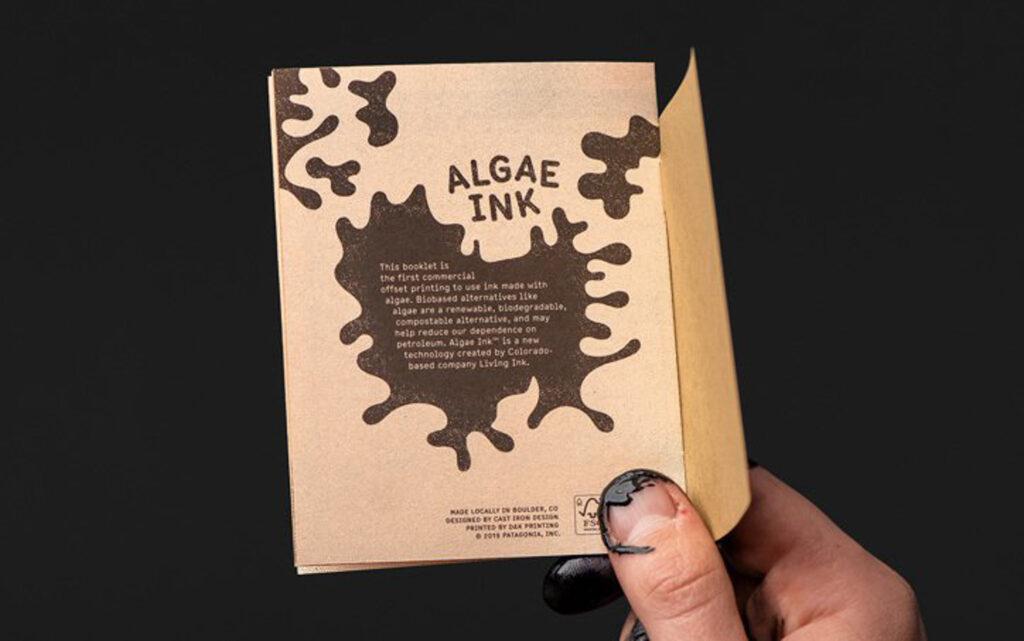 Some companies have chosen to approach sustainable design through utilising renewable natural resources that, at the end of their lifecycle, biodegrade back into the earth. More and more focus has been shifted towards the opportunities algae present within sustainable design. Their rapid growth rate and ability to grow within waste water make it an optimal source of renewable energy. One innovation derived from algae is Algae Black - a black ink pigment derived from algae by-product. The majority of black-coloured products are coloured using carbon black, a petroleum-based pigment that contains inorganic compounds and consists of heavy metals that cannot biodegrade. The chemicals in ink have detrimental effects on the environment, with the power to contaminate water sources and cause soil degradation. In response to the need for eco-friendly ink, Living Ink designed Algae Black to be available on a large-scale production level.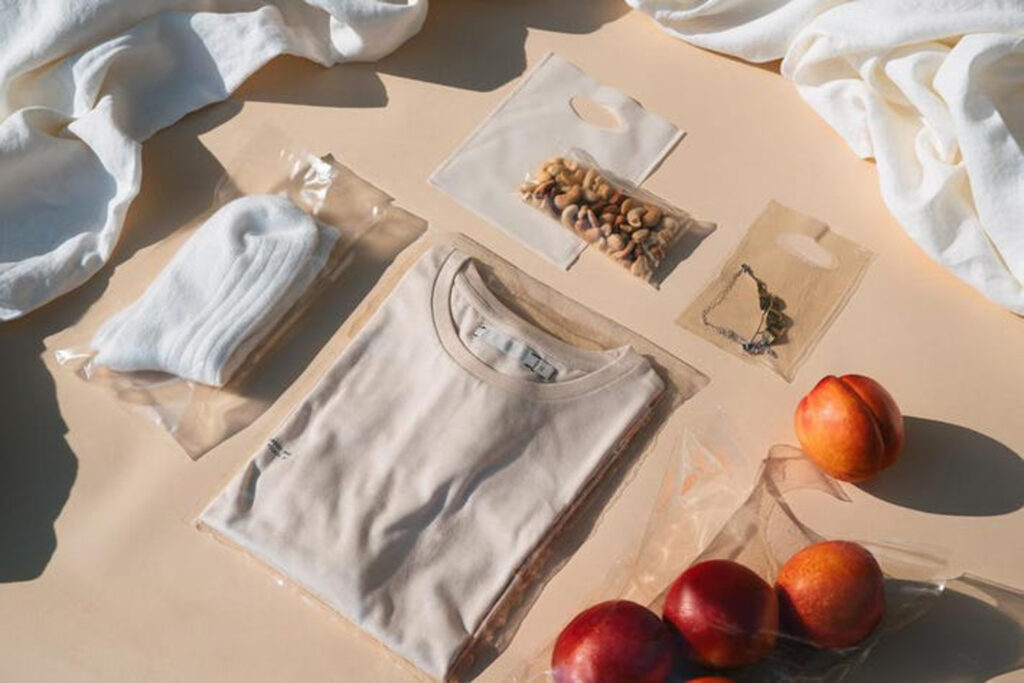 The creators behind Sway also realised the opportunities algae presented when searching for a solution to the plastic industry. The overwhelming reliance on thin-film plastics within the manufacturing and distribution industries presented a problem - there was simply no other alternative that could match plastic in both functionality and flexibility. However the low maintenance and cultivation costs of seaweed and fast regeneration rate made it the perfect material to create plastic alternatives from. Through a regenerative design process, Sway plastic is designed to integrate with existing machinery and can do everything that petroleum plastic can, but with added environmental and social appeal. Creating sustainable plastic alternatives ready for large-scale manufacturing means that conscious consumerism is an option for more people.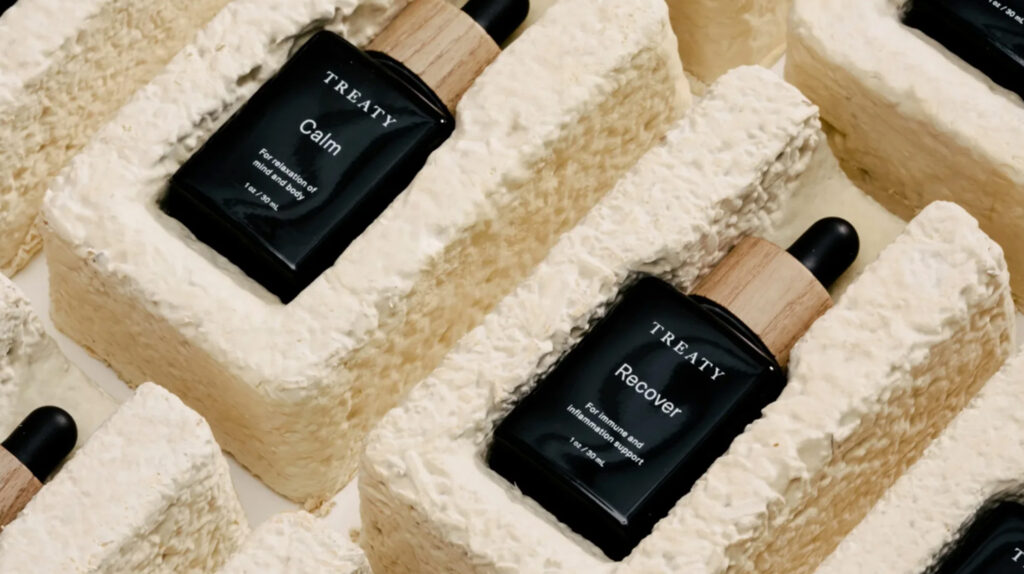 Mushroom Packaging by Ecovative
Another material that has had large interest in sustainable design is mycelium, the root-like structure of fungi. The web-like vegetative body and fast-growing fibres makes it perfect for use in a variety of industries including packaging, clothing, food and construction - with companies creating everything from foam, hide, meat and bricks from the new material. One such company is Ecovative, a mycelium technology company that designs and grows materials that live, age and biodegrade in the same way that people do. They designed Mushroom Packaging to be a biodegradable alternative to styrofoam, which is commonly used within the ecommerce industry to protect products from damage. The packaging takes a few days to grow into the required mould, before being left to dry out. After 45 days the packaging is fully home compostable - a much shorter lifespan than the estimated 500 years that styrofoam takes to decompose. Some materials are favoured for their ability to withstand decades, but sustainable material design is challenging that notion.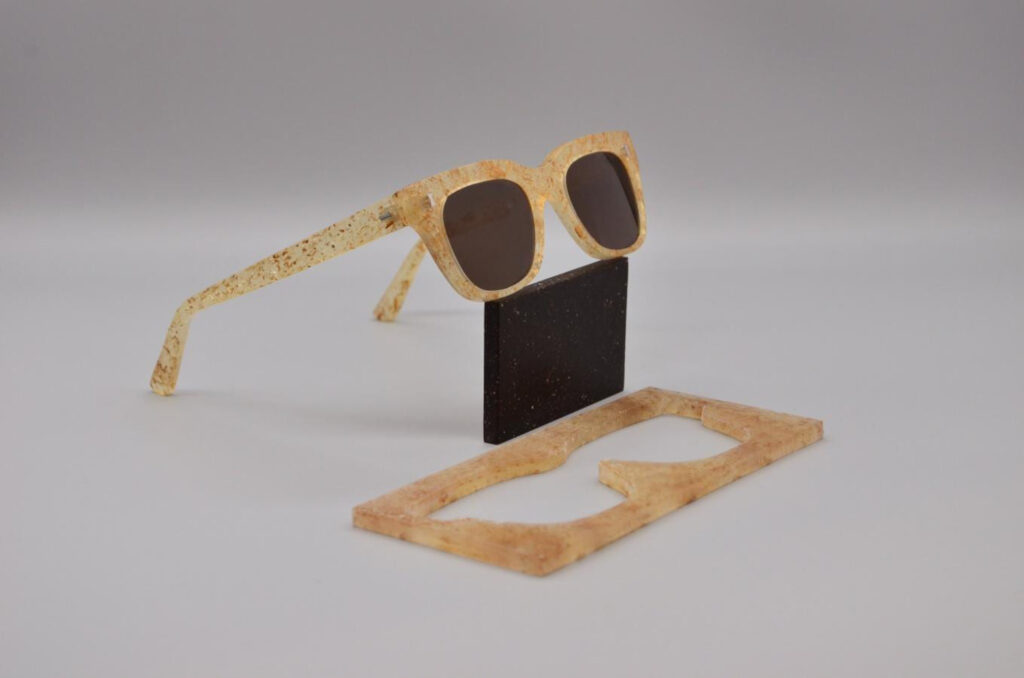 Nature provides a lot of opportunities for plastic alternatives that are sustainable and biodegradable. However there's another source that holds potential for sustainable material innovations - agricultural waste. In large quantities, agricultural waste can have negative consequences on the environment, despite being naturally biodegradable. Excess greenhouse gas emissions, unpleasant odours and toxic liquids that poison water sources can result from agricultural byproducts. However, these 'waste' byproducts hold renewable opportunities. Chip[s] Board are a UK-based startup giving discarded potato peels a second life by transforming them into a sustainable plastic called Parblex. This can then be used across a variety of industries - from eyewear and buttons for fashion to interior design and construction. Working with McCain Foods to source potato waste, the sustainable plastic is price competitive with regular plastic. But what sets Parblex aside is that at the end of its lifespan it can be fully composted back into fertiliser, closing the circular design loop.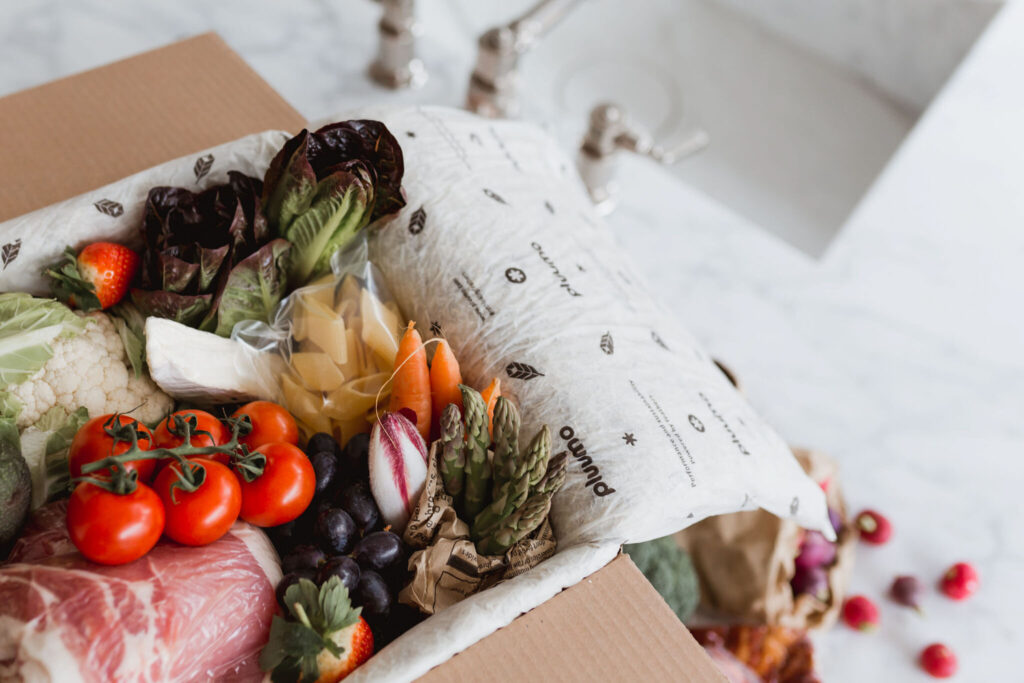 The rise of food delivery services have led to the increased need for insulated, food-safe packaging. Polystyrene is the leading non-recyclable material of choice in food delivery and grocery ecommerce. However it's incredibly tedious to recycle and more often than not ends up in landfill. London-based startup Aeropowder set out to change this, recognising an opportunity for using poultry and down feather waste as food-safe insulative packaging. Their first product, 'Pluumo' is a mixture of 95% waste feathers and 5% biobinder wrapped in a compostable sheet. With almost a thousand tonnes of feathers wasted each week in the UK, Aeropowder has upcycled poultry waste into packaging at only a 10-20% price increase than polystyrene - with plans to soon be on par.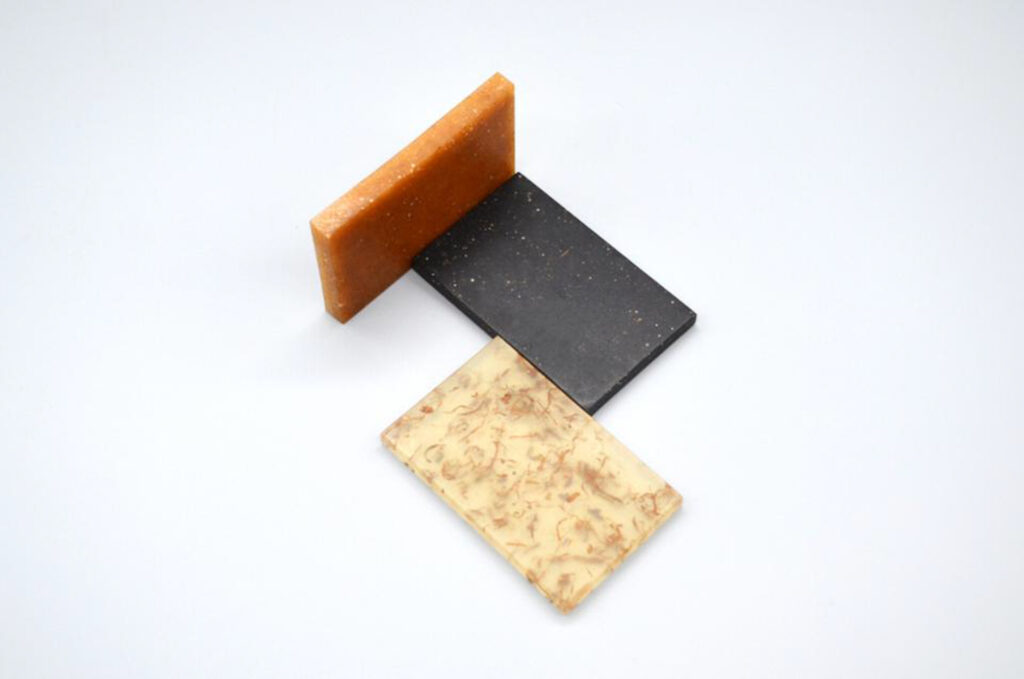 Consumers desire a deeper significance in their material products, whether it be through ethical sourcing, socially responsible distribution chains or eco-friendly packaging. More than 60% of consumers responded to a McKinsey survey and admitted they were willing to pay extra for sustainable products. With so many companies working to solve the climate crisis through various different material approaches, sustainable materials have become a reality. It's time for brands and large corporations to step up and adopt these innovative materials into their production.