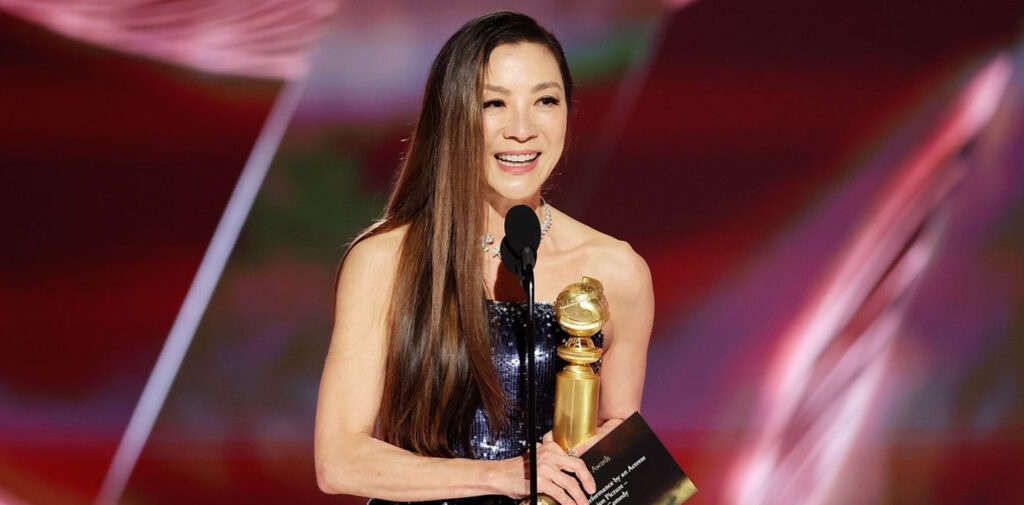 Michelle Yeoh has made history by winning the Best Comedy/Musical Actress award, becoming only the second Asian performer to ever do so.
The Golden Globe on Tuesday night saw Michelle Yeoh become the second Asian performer to win the Best Comedy/Musical Actress award for her role in "Everything Everywhere All at Once". In winning the award, Yeoh defeated Margot Robbie, Emma Thompson, Anya Taylor-Joy and Lesly Manville. Fellow co-star Ke Huy Quan also won the award for Best Supporting Actor in "Everything Everywhere All at Once".
Winners are chosen by the Hollywood Foreign Press Association, who in 2021 were embroiled with controversy after it was found that the 87-member organisation had no people of black descent. Following some changes, six people of black descent were added to the member body and 103 non-member voters were included in the decision-making process. The increase in winner diversity following these changes are interesting to see.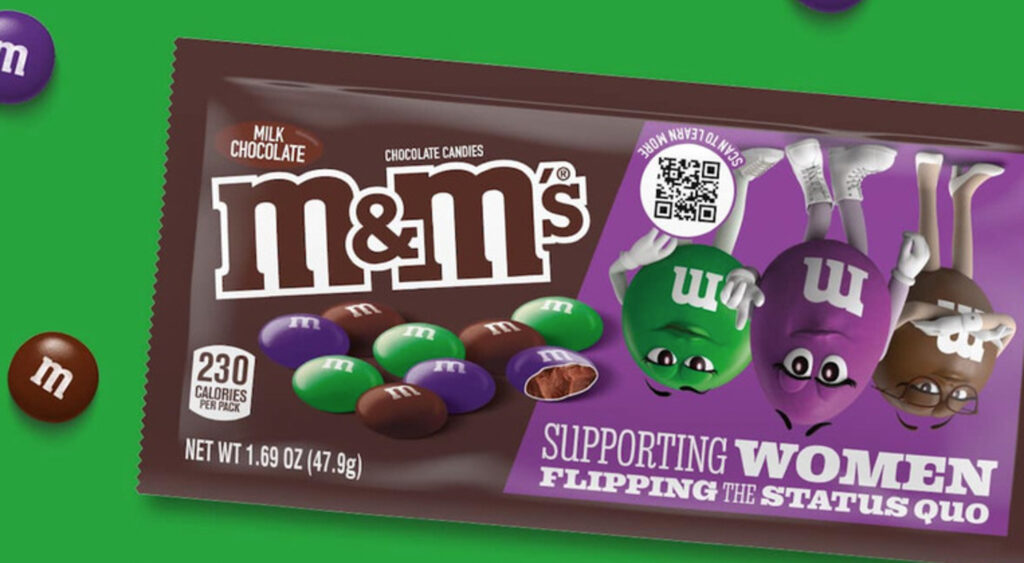 M&Ms' International Women's Day Campaign Stirs Up Culture War
In the leadup to International Women's Day, M&Ms has released limited edition packaging featuring female M&M characters. In celebration of "women everywhere who are flipping the status quo," the packaging features the female M&M characters flipped upside down, transforming the 'M' into a 'W' for 'woman'. $1 from every sale will be donated to various organisations supporting women, including She Is The Music and We Are Moving the Needle, among other initiatives.
M&M's have a chokehold on conservative media, with the campaign resulting in Fox News holding a four-personal panel to share with the world how emasculated a chocolate made them feel. They could barely contain their rage when an anthropomorphic chocolate candy switched footwear from gogo boots to sneakers. And one of the panel members even called the green M&M an "opportunistic little bitch" after a post saw the green and brown M&Ms holding hands. M&M's constant updates have left conservatives fuming, however it only marks the beginning of corporate inclusivity campaigns as 2023 sees larger corporations move towards greater social equality.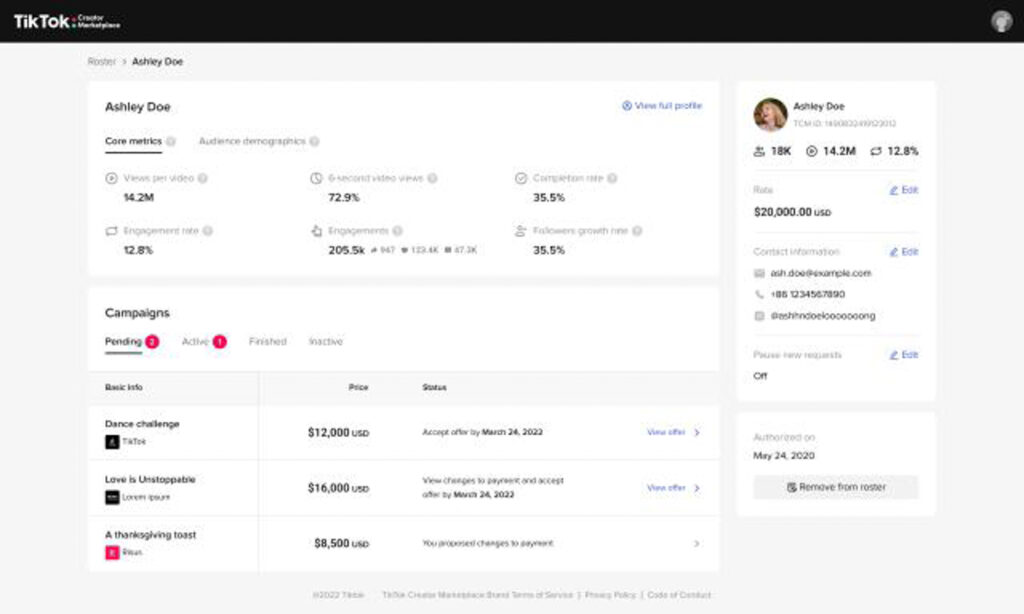 TikTok unveils new Talent Manager Portal, making it easy to connect with creators
TikTok has updated its Creator Marketplace and introduced the Talent Manager Portal - a new feature that enables brands and agencies to connect with over 800,000 qualified creators on the platform. Talent managers, with authorisation from creators, will be able to manage deals, negotiate contracts, handle creative feedback and review campaign performances all through one portal within TikTok. The move makes it easier for brands to pursue creator-led campaigns, and pushes TikTok closer to a monetizable advertising platform.